Self-referral accepted – call 855-988-2273 to schedule an appointment.
Pain, by definition, is localized physical suffering associated with a bodily disorder or a basic bodily sensation induced by an unpleasant stimulus, received by nerve endings, and characterized by physical discomfort. Its unpleasantness can take many forms, whether it's the sting of a burn, the daily ache of arthritis, a throbbing headache, or that persistent soreness in your back. What you might not be aware of is the science behind why you hurt.
Pain involves a complex interaction between specialized nerves, your spinal cord, and your brain. Pain is not only physical, but emotional as well. It involves learning and memory. How you feel and react to pain depends on what's causing it, as well as many personal factors. The WVU Medicine Center for Integrative Pain Management strives to treat the whole person, not just the physical symptoms of pain. Our trained providers will take the time to figure out the underlying causes of your pain and develop an integrative and individualized plan to target that area and improve your quality of life.
Pain management the WVU Medicine way looks at the person as a whole. Our team of specialized providers want to give patients the best opportunity possible to live their lives to the fullest potential with the least amount of pain possible. Our number one goal is to help our patients return to their highest level of functioning and independence and to help them improve their quality of life.
All patients will go through our intake process, and our team will construct an individualized plan for each patient to help him/her through his/her pain management journey. Our Center offers a variety of modalities to help get our patients back to a state of well-being that shows a measurable improvement and allows them to return to a fuller functioning life. The WVU Medicine Center for Integrative Pain Management was formed following a charge to develop a better way to treat pain in the midst of a serious opioid epidemic. There is increasing data that supports the effective use of non-pharmacological therapies in the treatment of acute and chronic pain. The Center takes what is traditional pain medicine and integrates it with a variety of new ideas.
The WVU Medicine Center for Integrative Pain Management provides both opioid and non-opioid medical management, as well as the coordination of integrative care. Some of the conditions we treat include:
Back pain
Neck pain
Spinal stenosis
Herniated disc
Degenerative disc disease
Osteoarthritis
Shingles
Musculoskeletal pain
Peripheral vascular disease
Sacroilitis
Myofascial pain
Cervicogenic headache (and other head pain)
Abdominal pain
Chronic pancreatitis
Cancer pain
The WVU Medicine Center for Integrative Pain Management is a division of the Department of Neurosurgery and part of the Spine Center at J.W. Ruby Memorial Hospital.
---
Appointments and Directions
855-WVU-CARE 855-988-2273
1075 Van Voorhis Road
Suncrest Executive Plaza
Morgantown, WV 26505
Clinic Hours
8 am – 4:30 pm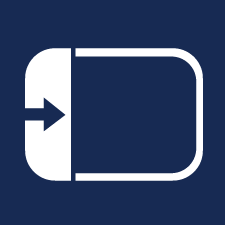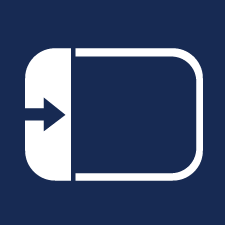 On the map, click on the icon to display all locations.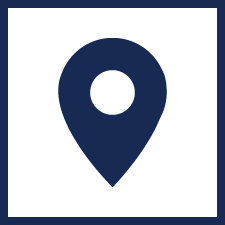 Click on a location for details.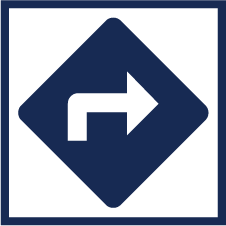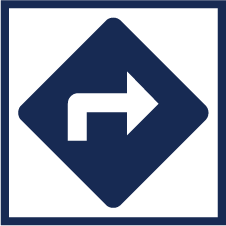 Once you select a location, click the directions icon. Google maps opens and allows you to enter your address for door-to-door directions.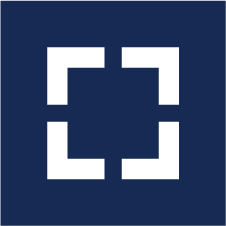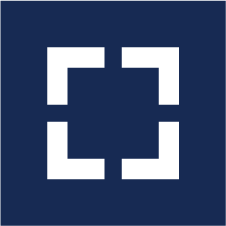 Click the view larger map icon to open directly to Google maps.
Acupuncture improves the body's functions and promotes the natural self-healing process by stimulating specific anatomic sites, commonly referred to as acupuncture points or acupoints. The most common method used to stimulate acupoints is the insertion of fine, sterile needles into the skin. Pressure, heat, or electrical stimulation may further enhance the effects. Other acupoint stimulation techniques include manual massage, moxibustion or heat therapy, or cupping.
Acupuncture at the WVU Medicine Center for Integrative Pain Management is performed by Nicholas Marchesani, DC, and Edward Priem, DC.
We know that pain is experienced in the brain, and stress can make the experience of pain worse or more difficult to handle. A treatment that helps you cope with pain and stress can make your pain more manageable. There are a number of strategies patients can use to improve their pain and ability to cope with pain. The WVU Medicine Center for Integrative Pain Management offers both individual and group therapy to our patients, along with managing high-risk chronic opioid use patients.
Therapy services are performed by Rick Gross, PhD, Lynn Dobbs, LICSW, Martha Ferris, LICSW, and Whitney Myers, MSW, LGSW.
High-risk patients are managed by Dr. Gross, Jeremy Herschler, MD, Stephanie Smith, FNP, and Martha Ferris, LICSW.
Chiropractic care is a healthcare profession that focuses on disorders of the musculoskeletal system, the nervous system, and the effects of these disorders on general health. Chiropractic services are used most often to treat neuromusculoskeletal complaints, including but not limited to back pain, neck pain, pain in the joints of the arms or legs, and headaches. Chiropractors often combine joint manipulation, soft tissue techniques, and therapeutic exercises to improve function and decrease pain.
Chiropractic Care at the WVU Medicine Center for Integrative Pain Management is performed by Nicholas Marchesani, DC, and Edward Priem, DC.
Dietitian services focus on weight management for pain relief and how the diet can impact pain. You can attend nutrition counseling with a registered dietitian, who will teach portion control and moderation and will serve as a personal motivator and resource throughout your weight-loss journey. We focus on positive, healthy lifestyle changes that promote lifelong health over short quick-fix diets. We don't just counsel for weight loss; we take the entire patient into consideration, helping him/her to manage his/her weight in relation to other health problems, such as diabetes, hypertension, irritable bowel syndrome, or chronic kidney disease. During the counseling session, you will receive a personalized weight-loss plan that meets not only your physical needs but fits your lifestyle as well.
The WVU Medicine Center for Integrative Pain Management's on-site registered dietitian is Amanda Pratt, RD, LD.
Movement therapy can result in greater ease and range of movement; increased balance, strength, and flexibility; improved muscle tone and coordination; joint resiliency; pain relief; and relief of rheumatic, neurological, spinal, stress, and many other issues. In our Movement Therapy Room, we provide functional movement assessments, individualized rehabilitation plans for patients, instruction on at-home exercise programs, and informative sessions on the benefits of exercise in relation to pain and overall health. Modalities and therapeutic exercise will be used to improve strength, stability, flexibility, range of motion, postural control, and enforce proper movement patterns.
Exercise Physiologist Julianne Speeney will help you get moving.
Massage therapy is a therapeutic form of treatment that can provide a number of benefits to patients with acute or chronic pain. We offer medical massage therapy, which concentrates on a medical diagnosis, as part of the patient's overall treatment plan. The focus of this type of massage is measurable and functional outcomes for the patient. Massage therapy can help ease pain in several different ways, including increasing blood flow to sore, stiff muscles and joints. It has also been shown to increase relaxation, emotional well-being, ability to sleep, ability to move, and ability to participate in other therapies. Often, pain is accompanied by symptoms of depression, anxiety, and difficulty sleeping, and massage therapy is a proven option to help manage these difficult conditions.
Licensed Massage Therapist Ray Lemansky performs medical massages on site.
Consultation Request for Physicians
Fax number: 304-598-2602
When faxing a new patient consultation request to the Pain Management Center, please include the following information:
a copy of the report for the patient's most recent MRI, CT scan, or x-rays pertaining to the reason for the request
a letter of introduction and reason for the request (what you would like us to do, i.e., epidural, nerve root block, or specific request)
a copy of the patient's current insurance cards
Please obtain authorization or pre-certification as required by insurance prior to sending consultation request.
Sending this information with the request will help us get the patient scheduled in a timely manner. We do not accept patients for the sole purpose of narcotic prescription.