Senior Executive Leadership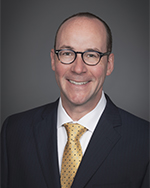 Albert L. Wright, Jr.
President and CEO
West Virginia University Health System
Albert is the president and chief executive officer of the West Virginia University (WVU) Health System, West Virginia's largest private employer.
Before joining the Health System in September 2014, he served in a variety of senior-level leadership positions at some of the nation's most prestigious healthcare systems and academic medical centers, including Ohio Health and UPMC.
Since his appointment as president and CEO, Albert has led a fundamental transformation of the Health System, moving it from a holding company to a fully integrated network. Through a combination of acquisitions, management agreements, and clinical affiliations, he has grown the Health System to a network of 23 hospitals while significantly expanding its specialty and sub-specialty care in areas such as cancer, heart and vascular, and neuroscience, among many others. Under his leadership, the Health System also became West Virginia's first and only multi-organ transplant center, and opened a new, 150-bed Children's Hospital in September 2022.
Today, the WVU Health System has over 2,400 licensed beds, 3,900 providers, and nearly 30,000 employees. Anchored by a 700-bed academic medical center, the Health System also includes a Children's Hospital, eleven community hospitals, and nine critical access hospitals that collectively serve a multi-state region that includes West Virginia, Western Maryland, Eastern Ohio, and Southwestern Pennsylvania.
Albert obtained his Bachelor of Science in Pharmacy degree at the University of Toledo, a Master of Health Administration at The Ohio State University, and his Doctor of Pharmacy at the University of Florida. He is involved in several charitable and civic organizations and serves on several boards. He and his wife, Joy, have four children.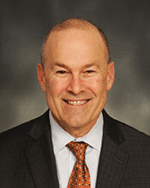 Clay Marsh, MD
Chancellor and Executive Dean
West Virginia University Health Sciences 
Clay Marsh, MD, leads the academic health sciences center of West Virginia University, including five schools – dentistry, medicine, nursing, pharmacy, and public health – and numerous allied health programs and clinical operations around the state.
A national leader in academic and personalized medicine and in pulmonary and critical care medicine, Dr. Marsh has concentrated his efforts in determining how to help individuals stay healthy and how to create ecosystems to make this easier.
As West Virginia University's chief health officer, Dr. Marsh is focused on finding statewide solutions for health and well-being, while addressing the most vexing health challenges in West Virginia and throughout the world.
He serves as the state's lead representative and spokesperson, both nationally and internationally, in the areas of health, health education, and academic medicine. In response to West Virginia's health challenges, Gov. Jim Justice appointed Dr. Marsh as COVID-19 czar in March 2020 and as an advisor to the West Virginia Department of Health and Human Resources in December 2022.
Dr. Marsh is a two-time graduate of West Virginia University, earning an undergraduate degree in biology in 1981 and a medical degree in 1985. Following medical school, Dr. Marsh completed residency training in internal medicine; a research fellowship in pulmonary and critical care; a chief resident appointment in internal medicine; a fellowship in pulmonary and critical care medicine; and an extension research fellowship in pulmonary and critical care – all at Ohio State University.
He served as a faculty member and administrator at Ohio State University from 1993 until his appointment at West Virginia University in 2015. During that time, he held a wide range of teaching, clinical, research, and administrative roles at the Wexner Medical Center and College of Medicine, served as director of the Critical Care Institute, and led its nationally recognized program in personalized medicine.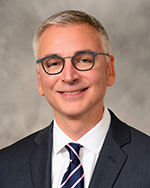 Michael B. Edmond, MD, MPH, MPA, MBA
Chief Medical Officer
West Virginia University Health System
West Virginia University Hospitals
Michael B. Edmond, MD, MPH, MPA, MBA, who was named Chief Medical Officer in 2020, is WVU Medicine's primary physician executive and is responsible for the organization's clinical services. He also serves as vice dean for clinical affairs in the WVU School of Medicine and chief executive of University Health Associates, the physician practice plan.
Dr. Edmond earned his medical degree from the WVU School of Medicine in 1986. He subsequently earned advanced degrees in public health, public administration, and business administration from the University of Pittsburgh, Virginia Commonwealth University (VCU), and the University of Iowa. His postdoctoral training includes fellowships in hospital and clinical epidemiology, as well as infectious diseases, at the University of Iowa and the University of Pittsburgh. Both his internship and residency in internal medicine were at WVU.
Dr. Edmond has held numerous academic and clinical leadership posts. Prior to joining WVU Medicine, he served as the chief quality officer, associate chief medical officer, and clinical professor of internal medicine–infectious diseases at the University of Iowa Health Care. Earlier in his career, he served as chair of infectious diseases at VCU.
Hospital Presidents
Steve Altmiller
President and CEO, Camden Clark Medical Center
Mark G. Boucot
President and CEO, Potomac Valley Hospital
President and CEO, Garrett Regional Medical Center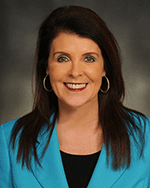 Karen Bowling
President and CEO, Princeton Community Hospital
Executive Vice President of Government Affairs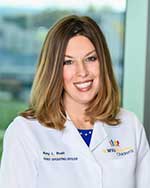 Amy Bush
Chief Administrative Officer, WVU Medicine Children's Hospital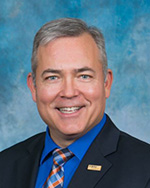 Skip Gjolberg
President and CEO, St. Joseph's Hospital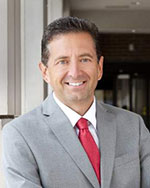 Michael A. Grace
President, West Virginia University Hospitals
Chief Administrative Officer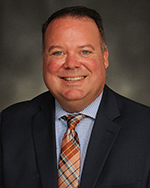 Douglass Harrison
President and CEO, Wheeling Hospital
President and CEO, Reynolds Memorial Hospital
David F. Hess, MD
President and CEO, United Hospital Center
Stephanie McCoy
President and CEO, Jackson General Hospital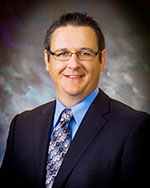 David Phillips
President and CEO, Barnesville Hospital
President and CEO, Harrison Community Hospital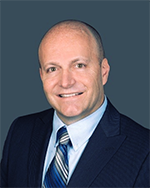 Louis Roe
President and CEO, Braxton County Memorial Hospital
President and CEO, Summersville Regional Medical Center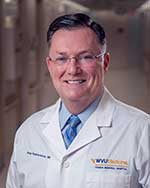 Greg Rosencrance, MD, FACP
President and CEO, Thomas Hospitals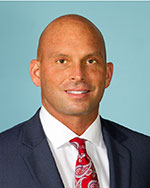 Sean Smith
President, Wetzel County Hospital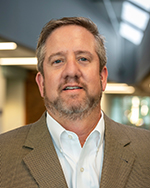 John B. Sylvia
President and CEO, Grant Memorial Hospital
Dean Thomas
President and CEO, Berkeley and Jefferson Medical Centers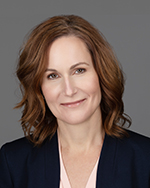 Carrie Willetts
President and CEO, Uniontown Hospital
Executive Vice President of Healthcare Integration and Business Development
Institute and Regional Campus Leadership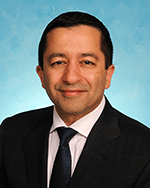 Vinay Badhwar, MD
Executive Chair, WVU Heart and Vascular Institute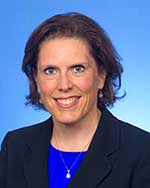 Hannah W. Hazard-Jenkins, MD, FACS
Director, WVU Cancer Institute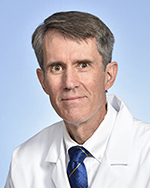 Thomas Mauger, MD
Chair, WVU Eye Institute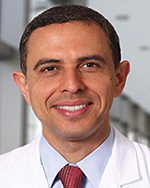 Ali Rezai, MD
Executive Chair and Vice President, WVU Rockefeller Neuroscience Institute
Richard "Tom" Thomas, MD, DDS
Associate Vice President and Dean, WVU School of Medicine-Eastern Division
Chief Medical Officer, WVU Medicine Berkeley and Jefferson Medical Centers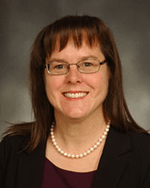 Alison Wilson, MD
Executive Chair, WVU Critical Care and Trauma Institute
Executive Leadership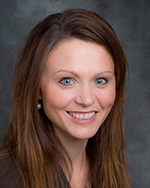 Jessica Alsop
Chief Legal Officer
Stacey Armstrong
President, WVU Innovation Corporation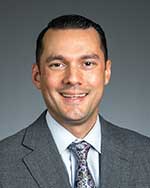 Nicholas "Nick" J. Barcellona
Senior Vice President of Finance and Chief Financial Officer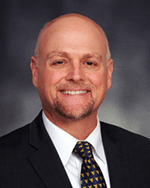 Anthony Condia
Chief Marketing and Communications Officer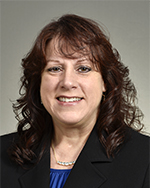 Melanie Davies
Chief Compliance Officer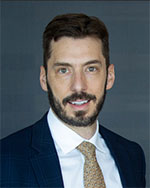 Benjamin Gerber
President, Peak Health
Chief Strategy Officer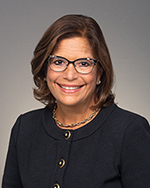 Melanie Heuston
Chief Nursing Executive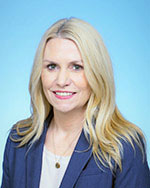 Leeann Kaminsky
Chief Human Resources Officer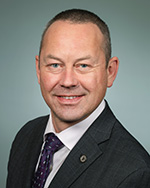 Todd Karpinski
Chief Pharmacy Officer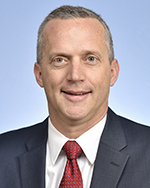 David Rich, MD, CPE
Chief Medical Information Officer
Allison Suttle, MD, MBA, FACOG
Chief Quality Officer
Tom Takubo, DO
Executive Vice President of Provider Relations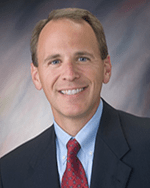 Jim Venturella
Chief Information Officer