Garrett Medical Group McHenry
Garrett Medical Group Primary Care and Urgent Care.
Both scheduled primary care and walk-in urgent care are available at WVU Medicine Garrett Medical Group Urgent Care and Primary Care, conveniently located in McHenry Plaza.
Our expert providers ensure you receive the highest quality of care. We're here to provide you and your family with checkups, sick visits, and more. Lab and diagnostic services are also available.
24441 Garrett Highway
McHenry, MD 21541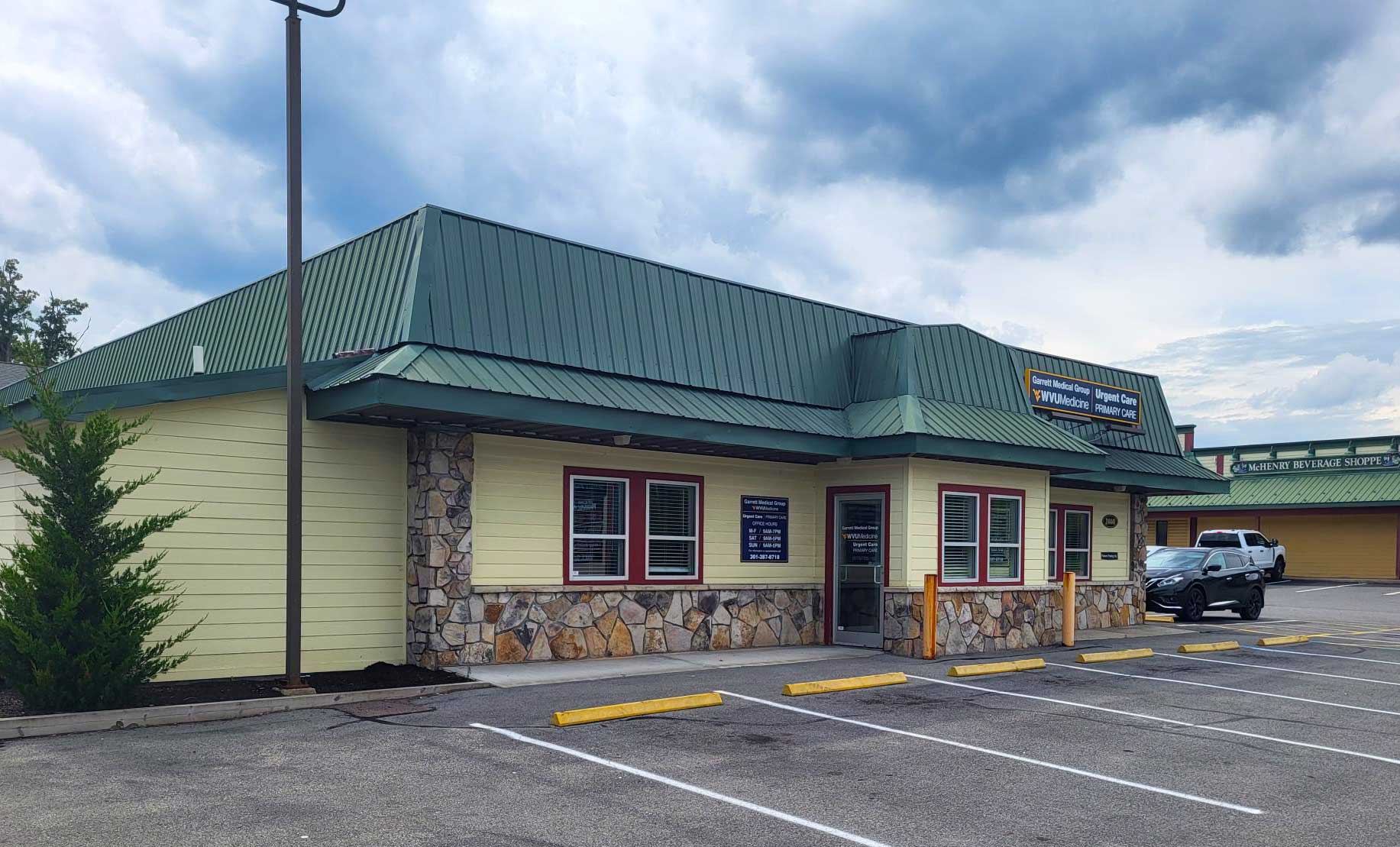 Contact Us
---

Appointments: 301-387-8718
---

Clinics:
Primary Care
Clinic hours: Tuesday, Wednesday, and Thursday, by appointment
Urgent Care
Open daily: Monday – Friday, 9 am – 7 pm
Saturday and Sunday 9 am – 5 pm
Closed: Thanksgiving Day and Christmas Day
Diagnostic Services
Monday – Friday, 9 am – 7 pm
Saturday and Sunday 9 am – 5 pm

 PRIMARY CARE

URGENT CARE

 DIAGNOSTIC SERVICES
EKG
Lab Testing
X-ray
24441 Garrett Highway • McHenry, MD • 21541