The WVU Medicine Spring Mills offers a variety of medical services for the entire family.
Located off Interstate 81 at the Spring Mills exit, this three-story, 44,000 square-foot facility features both primary and specialty care services in one convenient location.
The Spring Mills Medical Office building is also home to one of three WVU Medicine Urgent Care locations in the Eastern Panhandle.
Several departments of Berkeley Medical Center are featured on-site, including lab, x-ray, women's imaging, and rehabilitation services.
61 Campus Drive
Martinsburg, WV 25404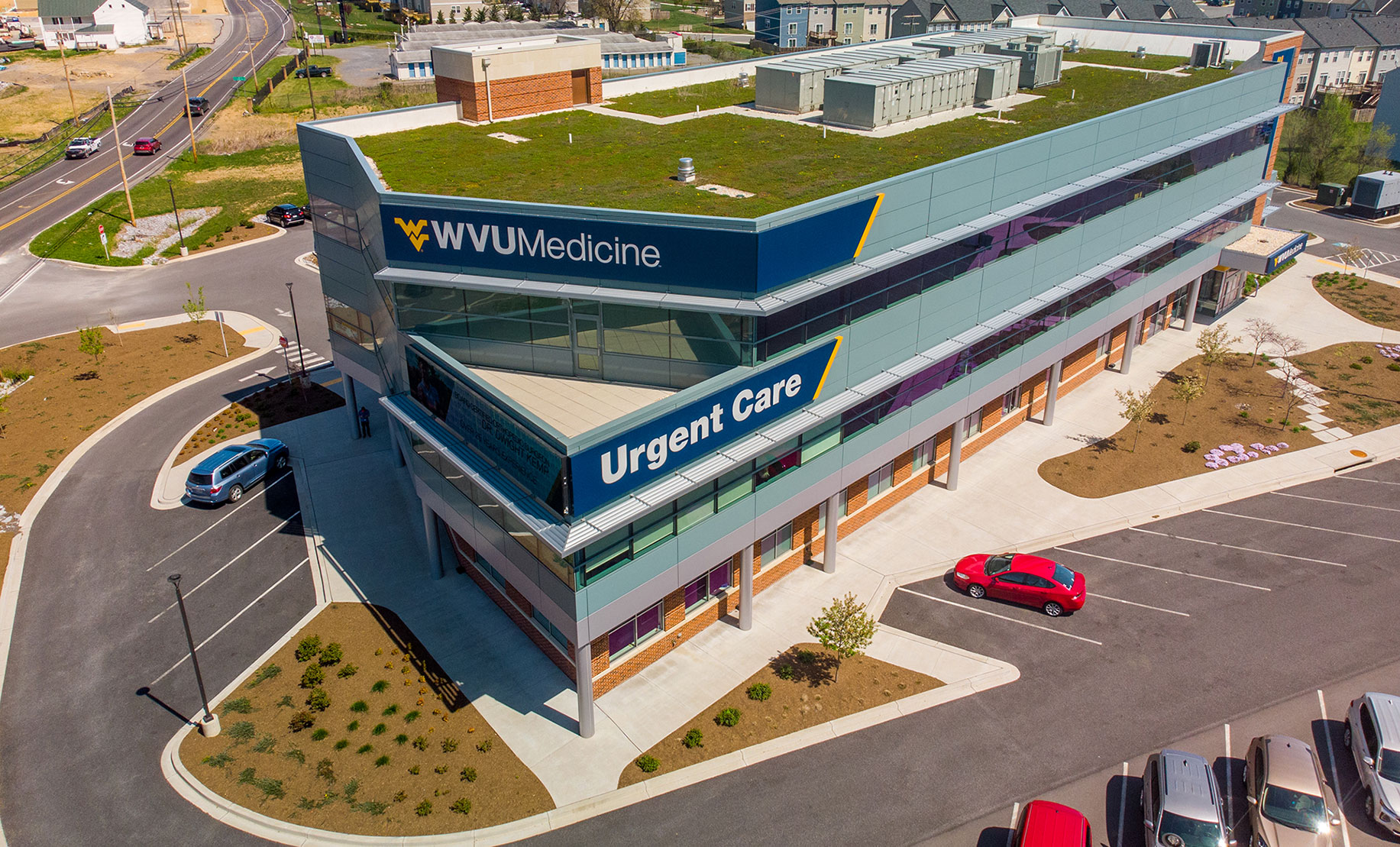 Contact Us
---

Appointments: 855-WVU-CARE
---

Clinic Hours:
Monday – Saturday, 8 am – 7 pm

Urgent Care Hours:
Monday – Friday, 8 am – 8 pm
Sunday, Noon – 8 pm

Lab and X-ray Hours:
Monday – Friday, 6 am – 12:30 pm, 1 – 4:30 pm
Saturday, 7 am – noon

Mammography Hours:
Monday, 8 am – 3:30 pm
Tuesday, Thursday, 8 am – 4:30 pm
Wednesday, Friday, 7 am – 3:30 pm

 PRIMARY CARE

 PEDIATRICS

 SPECIALTY CARE

REHABILITATION SERVICES

 URGENT CARE

 DIAGNOSTIC SERVICES
X-ray

IMAGING SERVICES
Mammography
61 Campus Drive • Martinsburg, WV • 25404