A History of Service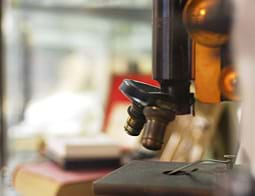 Camden Clark Medical Center was founded in 1898 by the city of Parkersburg. Originally housed in a building at 13th Street and St. Mary's Avenue with a 40-bed capacity, Camden Clark soon became the first hospital in West Virginia to support its own School of Nursing, which was in operation from 1898 to 1969. In 1920, the original home of U.S. Senator Johnson N. Camden was donated to the city for use as a hospital as a memorial to his wife Annie. The hospital was relocated to the Camden home at 717 Ann Street. Alterations were made and a small wing was added, financed by a bequest of Dr. Andrew Clark. Some years before, Dr. Clark had willed to the city a sum of money for the purpose of establishing a hospital. As a result of these combined bequests, the name Camden  Clark Medical Center was given to the new facility.

Camden Clark is a not-for-profit organization governed by a board of directors and accredited by The Joint Commission. Although the hospital no longer supports its own nursing school, it serves as a learning site for West Virginia University at Parkersburg and other regional teaching facilities.
The Camden house was the site of hospital's first home.