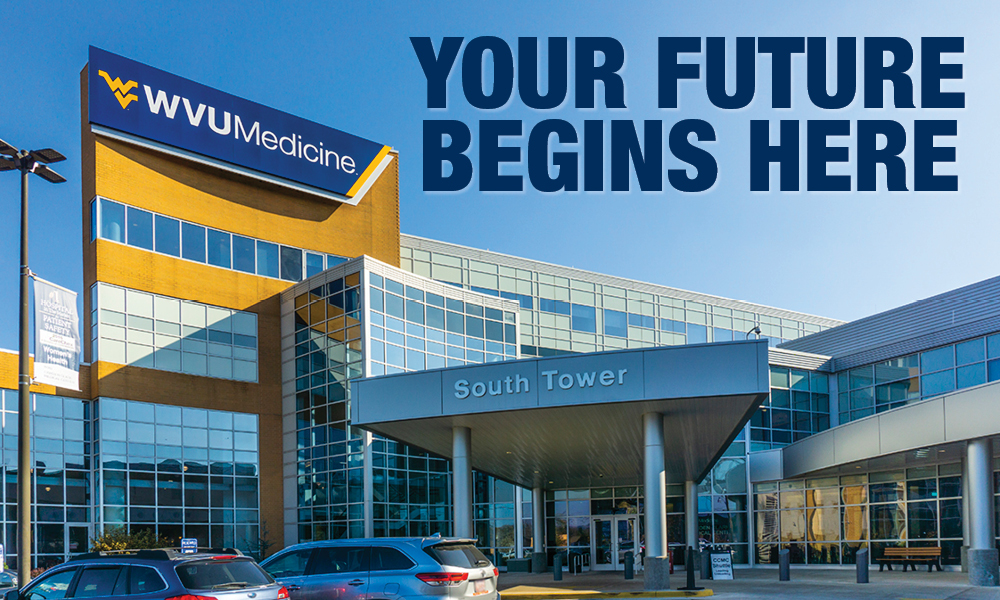 Why should you choose WVU Medicine Camden Clark for your internal medicine residency?
We truly enjoy what we do here, and the overall atmosphere here lends itself to teaching and learning which has been enhanced with our affiliation to WVU.
Our Internal Medicine Residency program is designed to teach and train residents to enter into the field of Internal Medicine, preparing them for board certification and to provide them with the knowledge they will need to care for patients in whatever area of Internal Medicine they choose.
Residents in our program spend time encountering a diverse patient population.  We are an unopposed residency allowing our residents abundant opportunities to gain hands on experience with a variety of clinical procedures and different patient pathologies.  Furthermore, our smaller size residency provides a family atmosphere where our residents interact with faculty on a one-on-one basis.
In addition, here at WVU Medicine Camden Clark, we are committed to providing a dynamic, educational experience through didactics that include subspecialty lectures and grand rounds from WVU as well as our own faculty.  We also offer exposure to a wide array of research opportunities in Internal Medicine and its sub-specialties for our trainees.
We believe it is important to choose a residency that meets your core values.  Here at WVU Medicine Camden Clark, we value diversity and strive to develop not just your professional skills, but the whole person.  The atmosphere of our educational program, coupled with dedicated faculty, facilitates our residents' abilities to achieve their potential for their future careers.
CONTACT US
Camden-Clark Medical Center
800 Garfield Avenue
Parkersburg, WV 26101
Main: 304-424-2111
Program Office: 304-424-2777
Program Director, Internal Medicine Clinic Director, and Osteopathic Clerkship Director
Michael Cheshire, D.O.
800 Garfield Ave
Parkersburg, WV 26101
Phone (304) 424-4575
Associate Program Director 
Brian Hornsby, D.O.
800 Garfield Ave.
Parkersburg, WV 2610
Phone (304) 424-2777
Fax (304) 424-2056
Residency Program Manager
Jill Jonas
800 Garfield Ave.
Parkersburg, WV 26101
Phone (304) 424-2777
Fax (304) 424-2056
About WVU Medicine Camden Clark 
Camden Clark Medical Center (CCMC), located in Parkersburg, West Virginia is a full service, freestanding community hospital providing primary, secondary and selective tertiary services including Family Medicine, Internal Medicine and an array of specialties.
CCMC serves 10 counties located along the Ohio River and Mid-Ohio Valley of West Virginia and Southeast Ohio, and over the past decade has helped to build the Mid-Ohio Valley Rural Health Alliance, a respected regional health network.
CCMC is the 3rd largest hospital in the state by patient volume, which has grown significantly over the years, resulting in the addition of a 174,000 square foot South Tower. Key components of the new addition include a new 18 bed critical care unit, 18 bed step down unit, 11 operating rooms, a post anesthesia recovery unit, 5 minor/endoscopy rooms, and a same day processing/preadmission testing center.
The combination of our interest and commitment to teaching, along with the location, lifestyle and patient volume, make Camden Clark Memorial Hospital an optimal place to live and complete your resident training. Parkersburg is family oriented, with abundant recreational opportunities. Its school system is among the best in the state, and it is located within easy driving distance of Columbus, OH, Pittsburgh, PA and Charleston, WV.
Camden Clark is the 3rd largest hospital in West Virginia behind the CAMC and WVU campuses. We have a total of 598 licensed beds with approximately 17,500 total inpatient admissions.
Camden Clark Medical Center is a modern, full-service facility. To benefit our patients and to accommodate the efforts of our highly skilled medical and supportive staff, our medical campus is fully equipped to provide excellent care.
Facilities at the Memorial Campus:
Total Beds: 327

Licensed beds: 327

Operational Beds: 302

Occupancy: 42%

Admissions: See Below

Level III Trauma Center: 27 beds, 3 minor-care beds

Critical Care Unit: 18 beds

Advanced Care: 18 beds

Telemetry Unit: 44 beds

Behavioral Health Unit

Community Comprehensive Cancer Center

Rehabilitation Center

Ambulatory Infusion Center

Diabetes Wellness Center
2021 Yearly Statistics from Camden-Clark:
Total Admissions – 17,129

Total Births – 1,165

Total Admissions minus Births – 15,964

Total Emergency Visits – 39,964

Total Outpatients – 59,118

Total Inpatient admissions- 11,588
About the Program 
We are a 3-year ACGME accredited program where our primary goal is to train compassionate, dedicated, and well-skilled physicians of the future.
Camden Clark has a rich history that has been serving the Parkersburg, WV area since 1898. As a community hospital, the vision of "Stronger and Healthier" extends to us in the Internal Medicine program. We strive to take the best care of our patients, our colleagues and our community.  Our team is made of highly dedicated and talented residents, faculty and staff, and our program is a unique hybrid of academic and community-based teaching experiences.
We are currently under the graduate medical education of West Virginia University.  With our affiliation to WVU, we've been able to strengthen our residency program and provide opportunities for away rotations, research opportunities, and simulation exercises.

Our graduates have been successful in obtaining fellowships, academic appointments and careers in private practice.
In addition, we have medical students from WVU and WVSOM rotate with us allowing our residents to develop leadership and teaching skills.
Our residency is also actively involved with the West Virginia state chapters of ACP and SHM allowing our residents opportunities to present scholarly activity and network with residents at other programs.
We do sponsor J1 Visas.
Residency Application Information
Applications are accepted exclusively through Electronic Residency Application Services (ERAS) until December 1.  Our interview season is conducted November through mid-January.  Invitations for specific interview dates are sent to applicants only through ERAS once all of the required application documents have been received from the candidate.
Do you require applicants to complete the supplemental ERAS application?
For the 2022 ERAS cycle, our program is encouraging all applicants to complete a supplemental ERAS application, offered through the AAMC's ERAS program.  While the Supplemental ERAS Application is optional, applicants will still be required to complete the MyERAS application.
The additional information will help our program leadership learn more about applicants' medical education journey, including more meaningful information about work, volunteer and research experiences, and help us better identify applicants who fit our program environment.
This supplemental ERAS application will be delivered on a survey platform outside the MyERAS application.  Bookmark the supplemental ERAS application page of the AAMC website to find the latest information, FAQs and resources.
Does your institution sponsor Visas?
Our institution only sponsors J-1 Visas. We do not sponsor H-1b visas
What are the requirements for applicants to the program?
All Graduates:
• Must have three letters of recommendation
• Should be within 5 years of graduation from medical school at the time of Match
• Must have proof of passing scores on Step 1 and Step 2CK. We do not have a minimum passing score requirement for the USMLE and COMLEX exams.
• Minimum of three months of US Clinical experience. This is not a requirement but is highly recommended. • Exceptions may be made due to COVID restrictions.
International Medical Graduates (IMGs):
• Must provide proof of ECFMG eligibility for a J-1 visa by the time of ranking in the NRMP. IMG applicants without an ECFMG certificate should review the eligibility pathways on the ECFMG website and make sure they meet all the criteria prior to application.
Will interviews be virtual or in-person?
We had great success with virtual interviewing this last application cycle and it is anticipated that all interviews will be conducted virtually again.  With the changing landscape of the COVID pandemic, we feel it is best for the safety and health of our population to continue the virtual interview experience.  If the opportunity arises to offer on-site visits, we will certainly accommodate any applicants who have this interest, by notifying them accordingly.
Does your program participate in the Match?
Yes, we do participate in the National Resident Matching Program (NRMP).  All six (6) of our categorical positions will be placed in the Match.
NRMP Program Code for WVUSOM/Camden Clark  Internal Medicine – 1837140CZ
If you have any questions, please email: jill.jonas@wvumedicine.org
The program does not discriminate on the basis of sex, race, age, religion, color, national origin, disability, sexual orientation or veteran status.
Wellness
Residency can be a stressful time, and here at WVU Medicine Camden Clark, we are committed to resident wellness.
We value work life balance.  We have several resident retreats throughout the year where residents are excused from clinical responsibilities.  In addition, our residents also engage in regular activities together as a group including trivia and hiking.
Our residents are also given protected time to participate in the Faculty and Staff Assistance Program (FSAP) through WVU which offers free mental health screening.
Furthermore, our program features a faculty mentorship where a resident is assigned a dedicated faculty to meet with on a regular basis to address any concerns or problems the resident may be facing.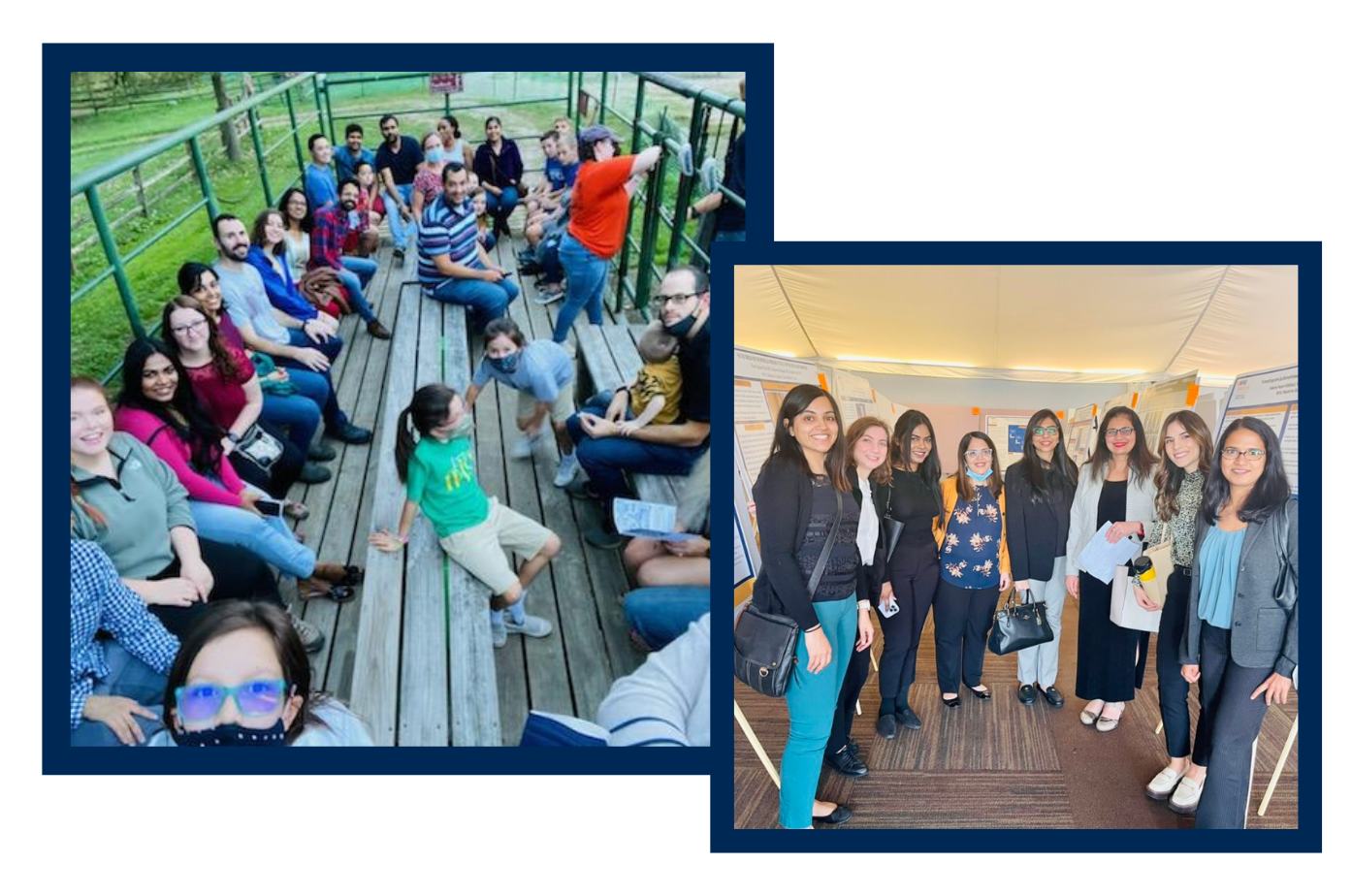 Schedule
5 + 1 Schedule
This year, our residency began a 5+1 schedule where residents have 4 weeks of a rotation (that you won't leave for continuity clinic) followed by 1 week of an ambulatory medicine block.  This pattern is repeated back-to-back 8 times throughout the entire year.  The ambulatory week includes a combination of continuity clinic sessions, ambulatory care didactics, quality improvement curriculum, simulation curriculum, and wellness time for personal appointments.  Residents will still have a longitudinal relationship with their clinic patients and preceptor throughout residency.
In traditional Internal Medicine residency schedules, residents leave their rotations one afternoon per week to see outpatients in continuity clinic.  While this structure has provided adequate ambulatory training and allows residents to develop a panel of patients for whom they are the primary physician, it creates a tension between in- and outpatient training and pulls residents in two directions at once – which is not ideal for your education or for patient care!
So, the "5+1" schedule improves your educational experience, improves patient care, improves continuity with your clinic patients and guarantees that, at a minimum, every 5th week your evenings and weekends are yours
A typical day as an Internal Medicine Resident:
6:30 – 7:00 AM:
Morning sign-out from night team to day team
7:00 – 10:00AM:
Morning rounds presented by a student or intern
10:00 – 12:00 PM:
Morning rounds with senior residents and attending physicians
12:00 – 1:30 PM:
Lunch time conference/lecture, MKSAP Questions, Live Broadcast WVU Internal Medicine grand rounds and sub-specialty lectures
1:30 – 5:00 PM:
Finish rounding on patients, new admissions from Emergency Room/transfers
5:00 – 7:00 PM:
One intern and one senior resident on medicine stay in house until the night float team arrives
6:30 PM – 7:00 AM:
Night float team is in-house to answer pages, phone calls, and to admit patients from the emergency room and sign out with day team.
No 24-Hour Calls!
Didactics
Noon Conference:
Faculty Lectures on Areas of Interest/Expertise

Live Remote WVU Subspecialty Lectures

Yale Outpatient Medicine curriculum

ACP High Value Care

Point of Care Ultrasound

Quality Improvement

Medical Jeopardy

Camden Clark Grand Rounds

Journal Club

Landmark Trials

Intern Case Presentations

Morbidity and Mortality

Board Review Sessions
Fundamental Critical Care Support (FCCS) Course
WVU Internal Medicine Grand Rounds Every Friday Morning
Two Day WVU Internal Medicine Board Review for 3rd Year Residents
Curriculum
Post-graduate Year-1
Internal Medicine Wards – 24 Weeks

Ambulatory Clinic – 10 Weeks

Intensive Care Unit – 4 Weeks

Night Float – 2 Weeks

Cardiology – 2 Weeks

Neurology – 2 Weeks

Electives 4 weeks

Vacation 4 weeks
Post-graduate Year-2
Internal Medicine Wards – 10 Weeks

Ambulatory Clinic – 10 Weeks

Intensive Care Unit – 8 Weeks

Night Float – 4 Weeks

Infectious Disease – 4 Weeks

Endocrinology – 2 Weeks

Nephrology – 2 Weeks

Pulmonology 2 Weeks

Emergency Medicine – 2 Weeks

Electives – 4 weeks

Vacation – 4 weeks
Post-graduate Year-3
Night float
Internal Medicine Wards – 10 Weeks

Ambulatory Clinic – 10 Weeks

Intensive Care Unit – 8 Weeks

Night Float – 4 Weeks

Hematology/Oncology – 2 Weeks

Rheumatology – 2 Weeks

Gastroenterology – 2 Weeks

Geriatrics – 1 Week

Electives – 9 weeks

Vacation – 4 weeks
Electives:
Behavioral Medicine/Psychiatry

Cardiology

Critical Care Medicine

Dermatology

Endocrinology

Gastroenterology

General internal medicine

Hematology/Oncology

Hospital Medicine

Infectious Diseases

Nephrology

Neurology

Non-Invasive Cardiology

Women's Health

Pulmonology

Research

Urology

Rheumatology
Continuity Clinic
Our residents receive hands-on instruction in ambulatory medicine through the Camden Clark Internal Medicine Clinic, which is located on our hospital's main campus. Our program provides a 4 and 1 schedule, which allows residents to spend a full week in the clinic while receiving hands-on instruction in the management of chronic disease, acute health problems, and preventative care. During their clinic experience residents develop a panel of general internal medicine patients. These patients view the resident as their primary care provider. A support system is in place to allow residents to participate in the management of their patients between visits, allowing a longitudinal experience that fosters the development of a long-term therapeutic relationship between the resident and patient. We are committed to providing a strong academic experience that is both professionally and personally rewarding to our trainees. It is also our privilege to give back to our patients and community, as we promote health and wellness through compassionate and evidence-based medical care.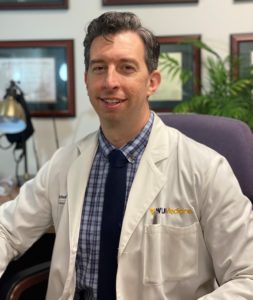 Michael Cheshire, DO, FACOI
Medical Director, Internal Medicine Clinic
Salary & Benefits
Frequently Asked Questions
Q: How many residents does Camden Clark Internal Medicine Residency program accept each year?
A: 6 PGY-1 residents each year.
Q: What are your residents like?
A: Our residents come from a variety of backgrounds and from all over the United States as well as internationally.
Q: What is the emphasis of the Internal Medicine Residency Program?
A: We are committed to training outstanding physicians, preparing them for careers in general internal medicine and subspecialties of their choice.  In addition, we prioritize resident wellness throughout their training.
Q: Are there opportunities to perform procedures?
A: Camden Clark's Internal Medicine Program offers ample opportunities to learn and perform invasive procedures. Such procedures performed include central lines, intubations, arterial catheters, bronchoscopies, thoracenteses, and paracentesis upon graduation.
Q: Do residents have research opportunities?
A: Yes, we pride ourselves on identifying early in a resident's career opportunities for research.
Q: Are meals provided to the residents?
A: Complimentary meals are provided to all house staff while on duty in the hospital.
Q: Does Camden Clark have a night float system?
A: Yes, the night float system is in effect Sunday through Friday night. Night float residents are responsible for admissions to the teaching service between 7pm and 7am.
Q: By what criteria are residents selected?
A: We look for applicants who are well-rounded, value professionalism and teamwork and possess a strong academic record.
Q: Do you offer electives for fourth year medical students?
A: Yes, electives for senior medical students are organized through the program contact Jill Jonas.
Q: Are there any fellowship opportunities at Camden Clark?
A: No, there are not any fellowships at our site.  WVU though has numerous fellowships, and our residents have opportunities to do elective rotations in Morgantown.  Furthermore, the majority of our graduates have been successful at attaining the fellowship of their choice.
Q: Does your residency accept international medical graduates?
A: Yes, we encourage international medical graduates to apply and sponsor J1 visas.
Q: What is your residency's relationship with WVU?
A:  They are our sponsoring institution, so we are under their graduate medical education umbrella.  They help to maintain our ACGME accreditation and provide our residents with opportunities for away rotations as well as other resources including access to their state-of-the-art simulation center and research collaboration.
Guru Anirudh Reddy, MD
Internal Medicine Hospitalist
Phone: (304) 424-4575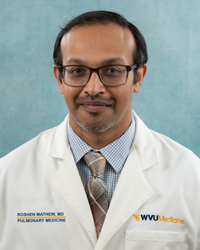 Roshen Mathew, M.D.
Pulmonary/Critical Care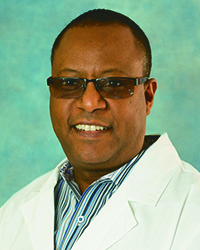 Seyoum Bage, M.D.
Infectious Disease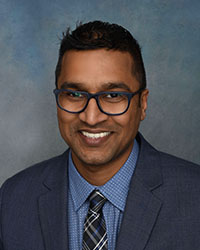 Showri Karnam, M.D.
Cardiology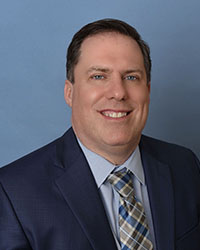 David Gnegy, M.D.
Chairman, Internal Medicine Residency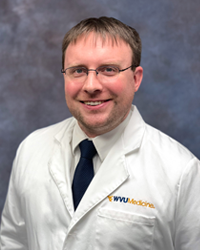 Kristopher Pfirman, D.O.
Cardiology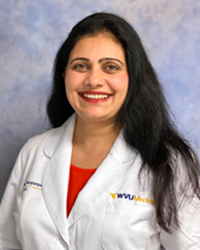 Rupali Sangrampurkar, M.D. 
Internal Medicine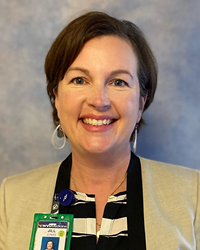 Jill Jonas, MHA
Residency Program Manager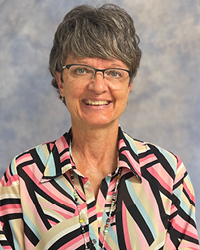 Julie Hall
Residency Program Assistant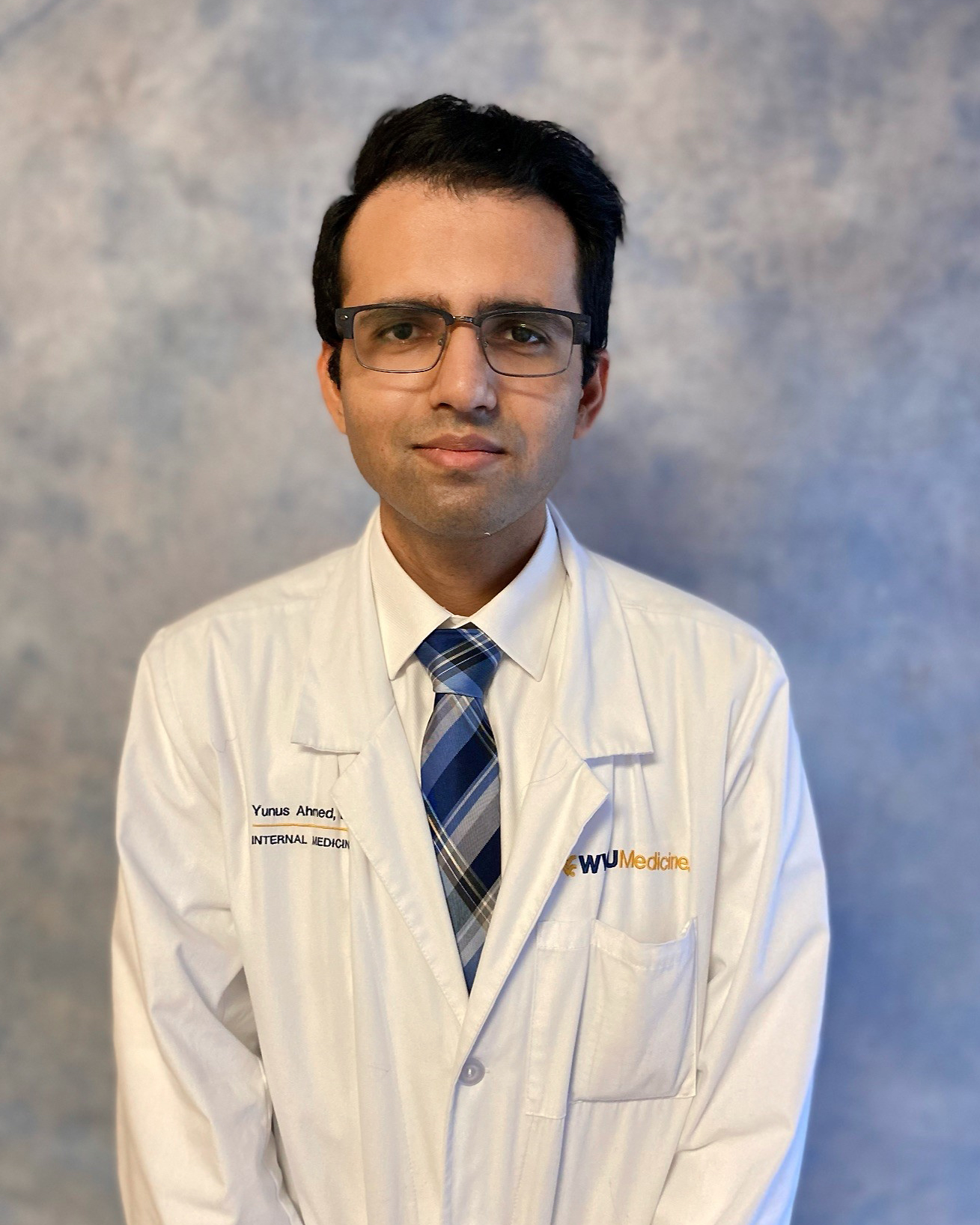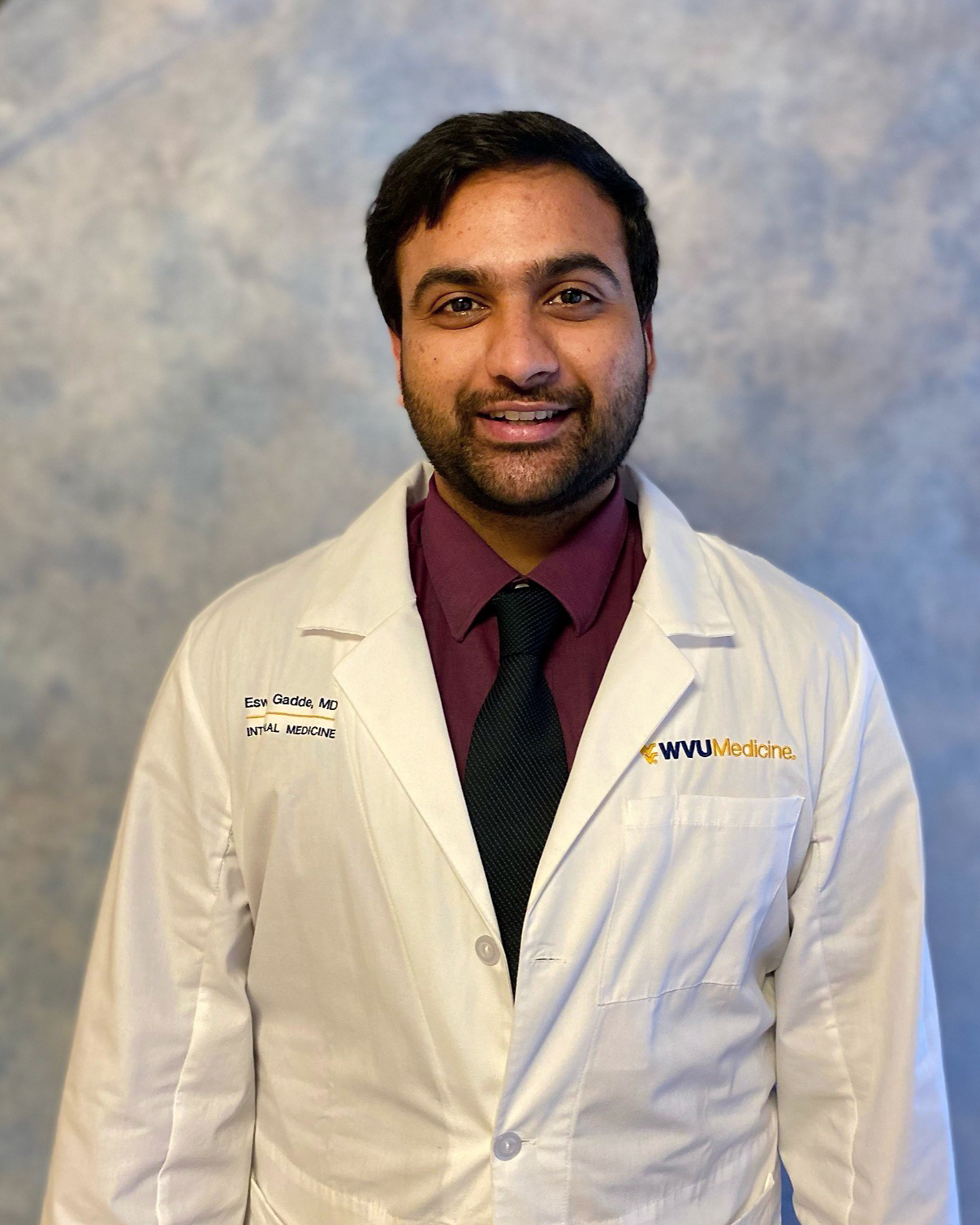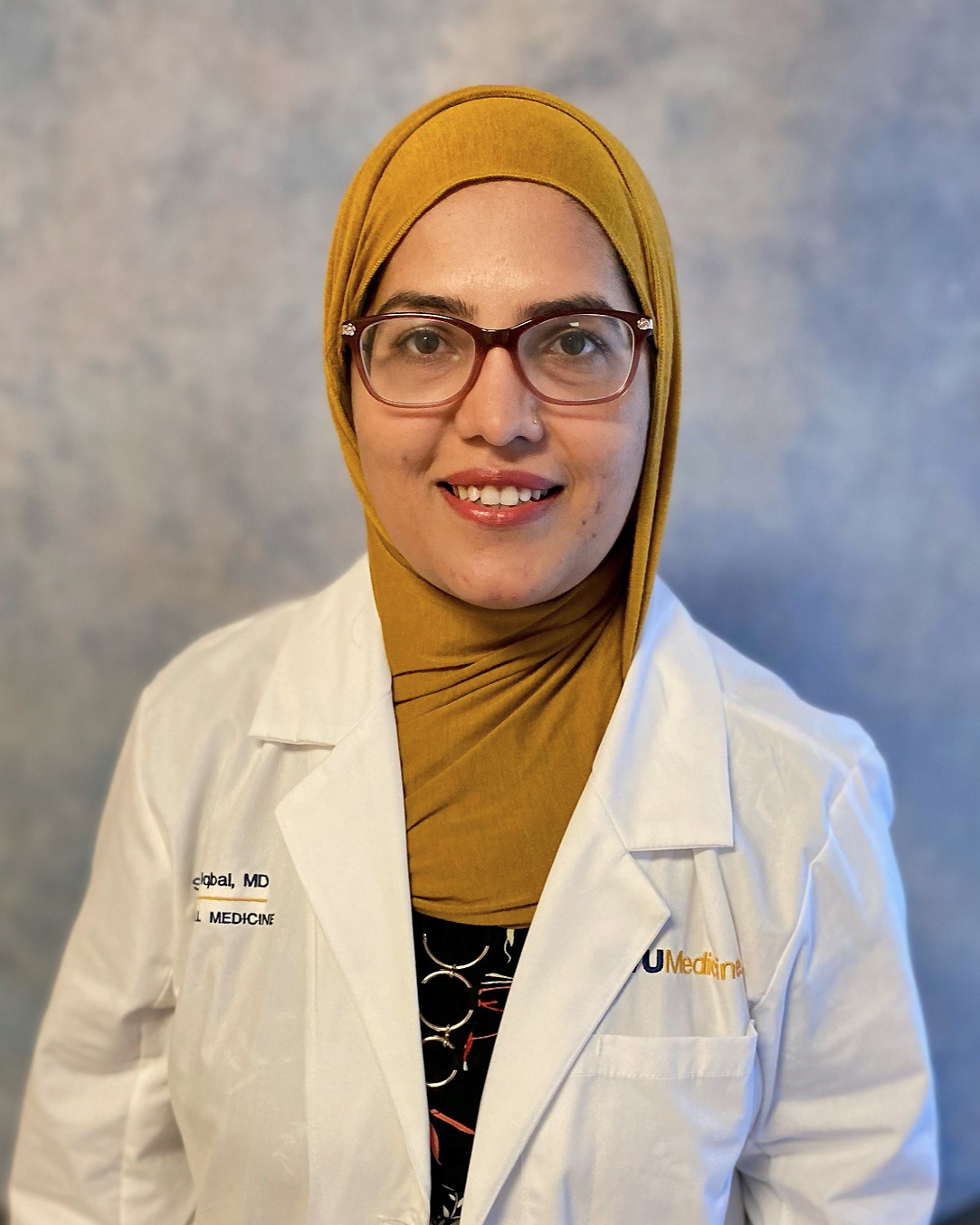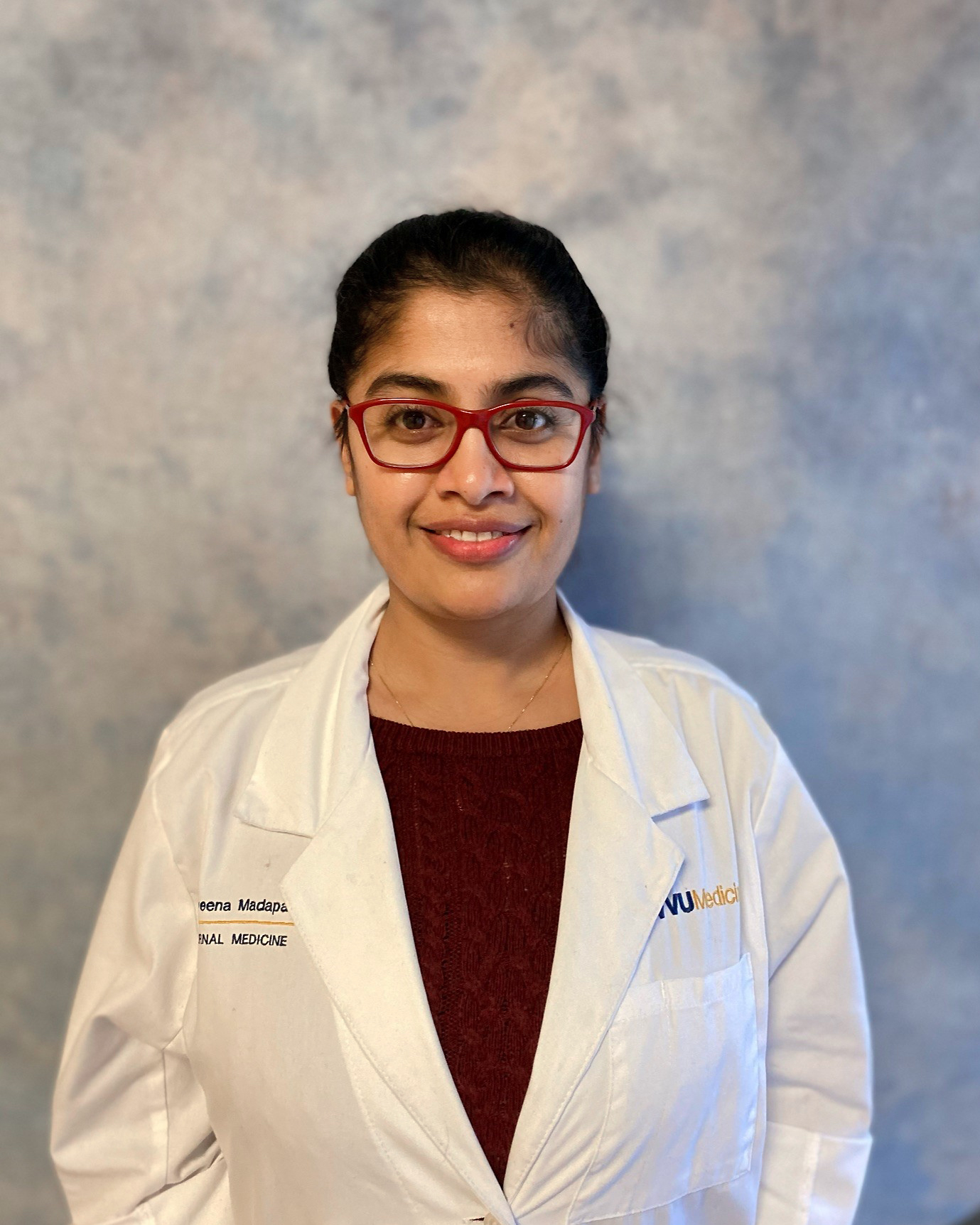 Praveena Madapathi, M.D.
PGY-3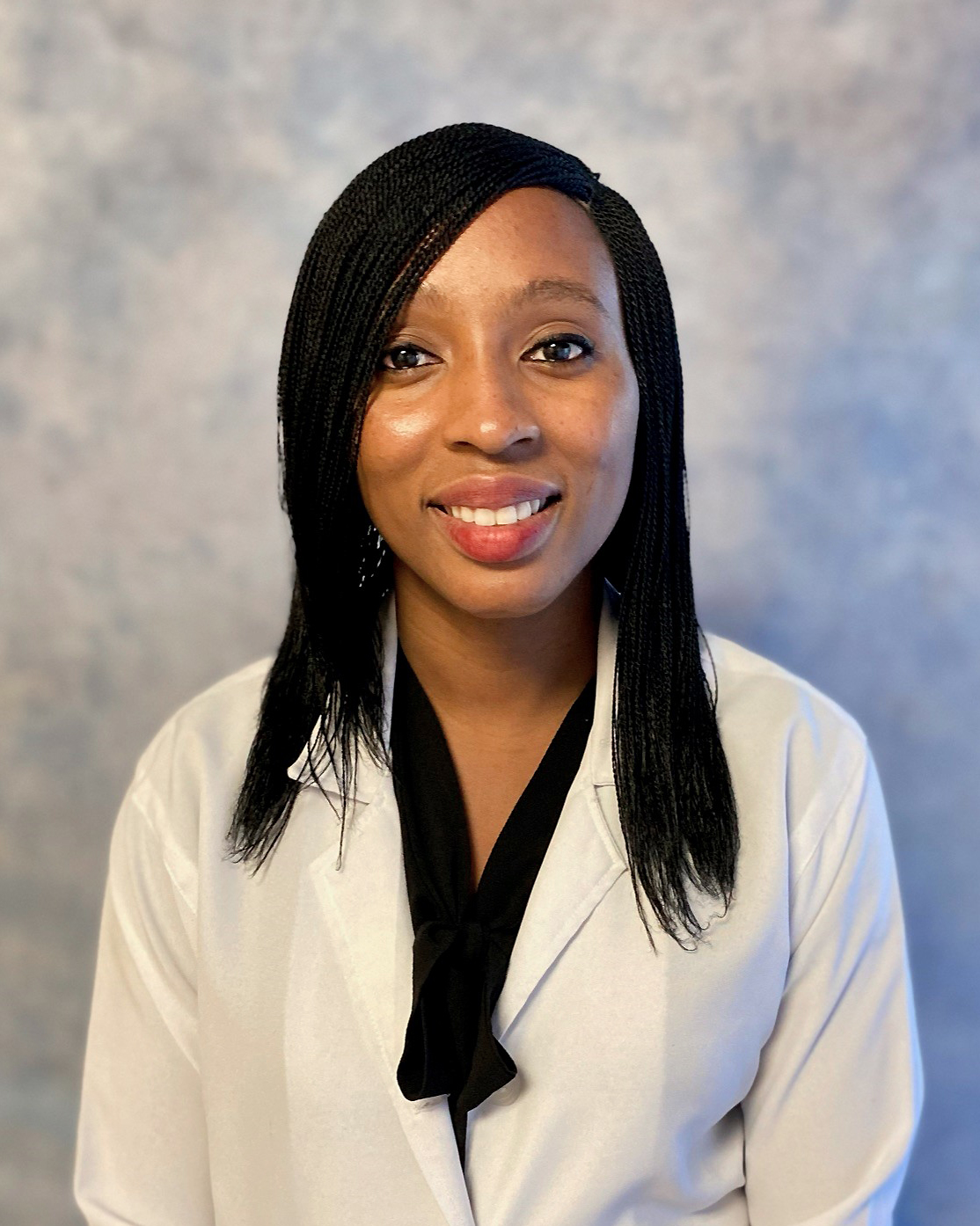 Nnenna Onwumere, M.D.
PGY-3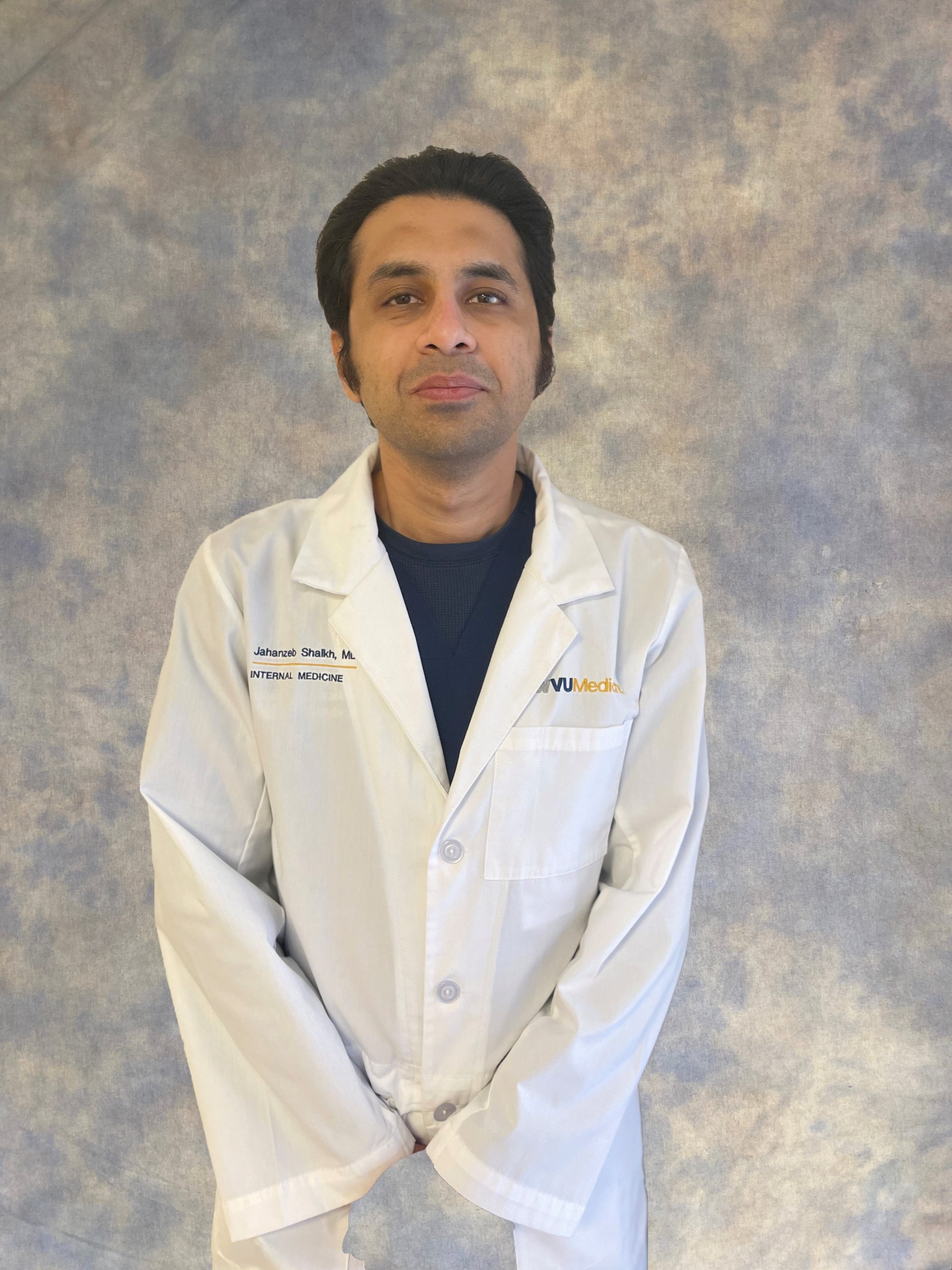 Jahanzeb Shaikh, M.D.
PGY-3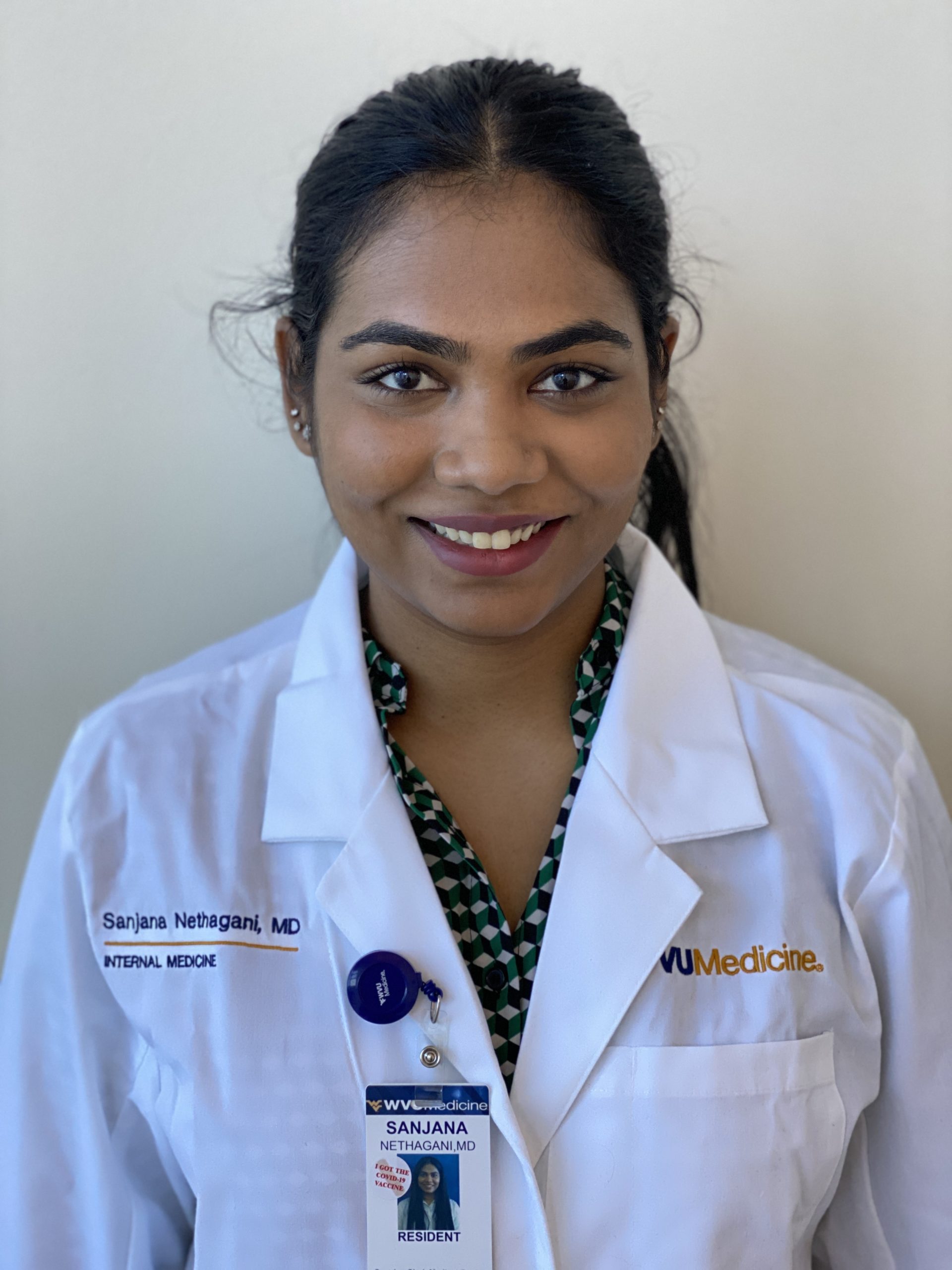 Sanjana Nethagani, M.D.
PGY-2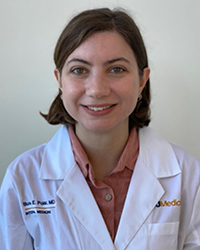 Buse Eglenen Polat, M.D.
PGY-2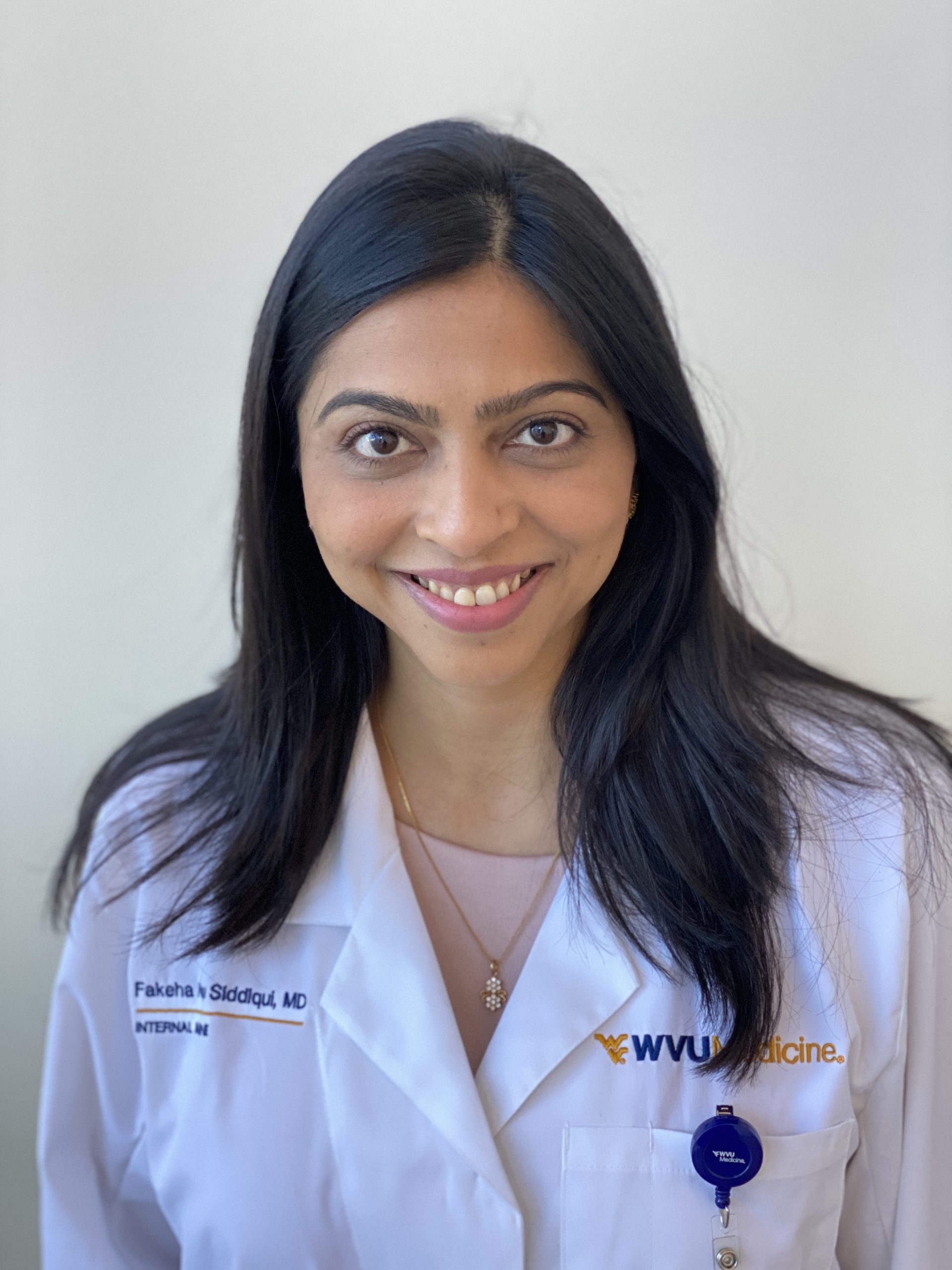 Fakeha Siddiqui, M.D.
PGY-2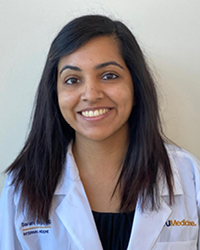 Tyler E. Smith, D.O.
PGY-2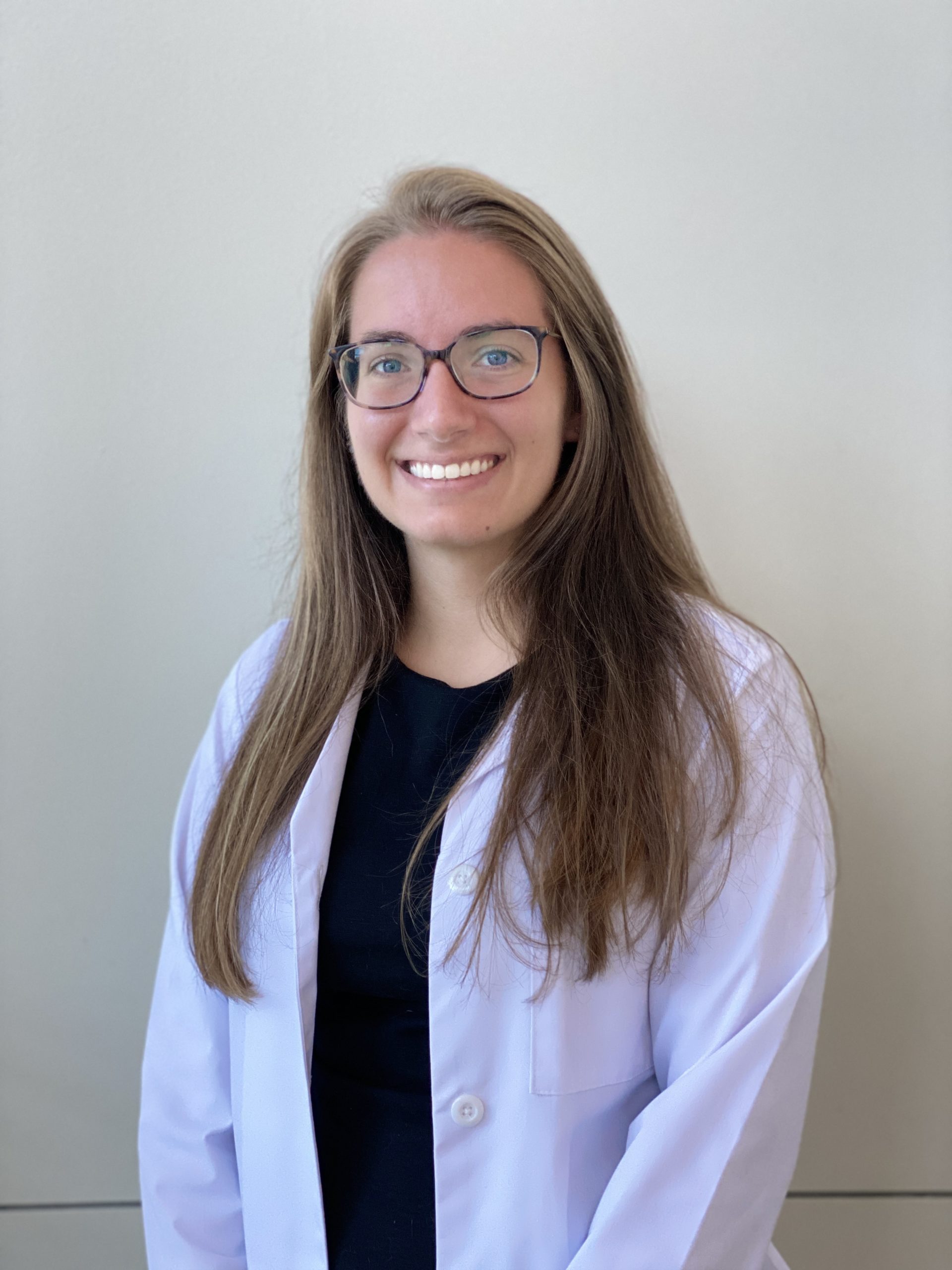 Brittani Jones, D.O.
PGY-1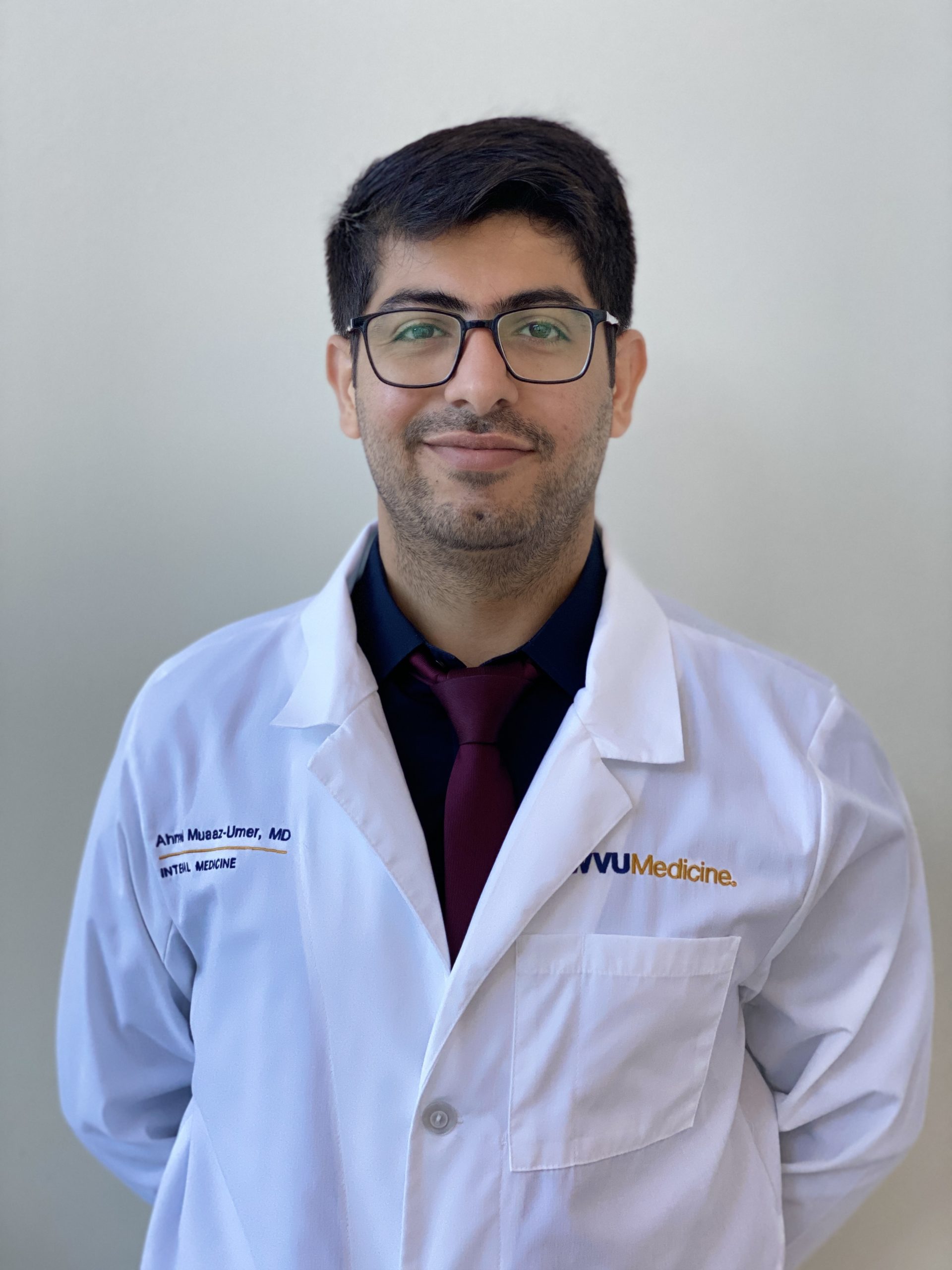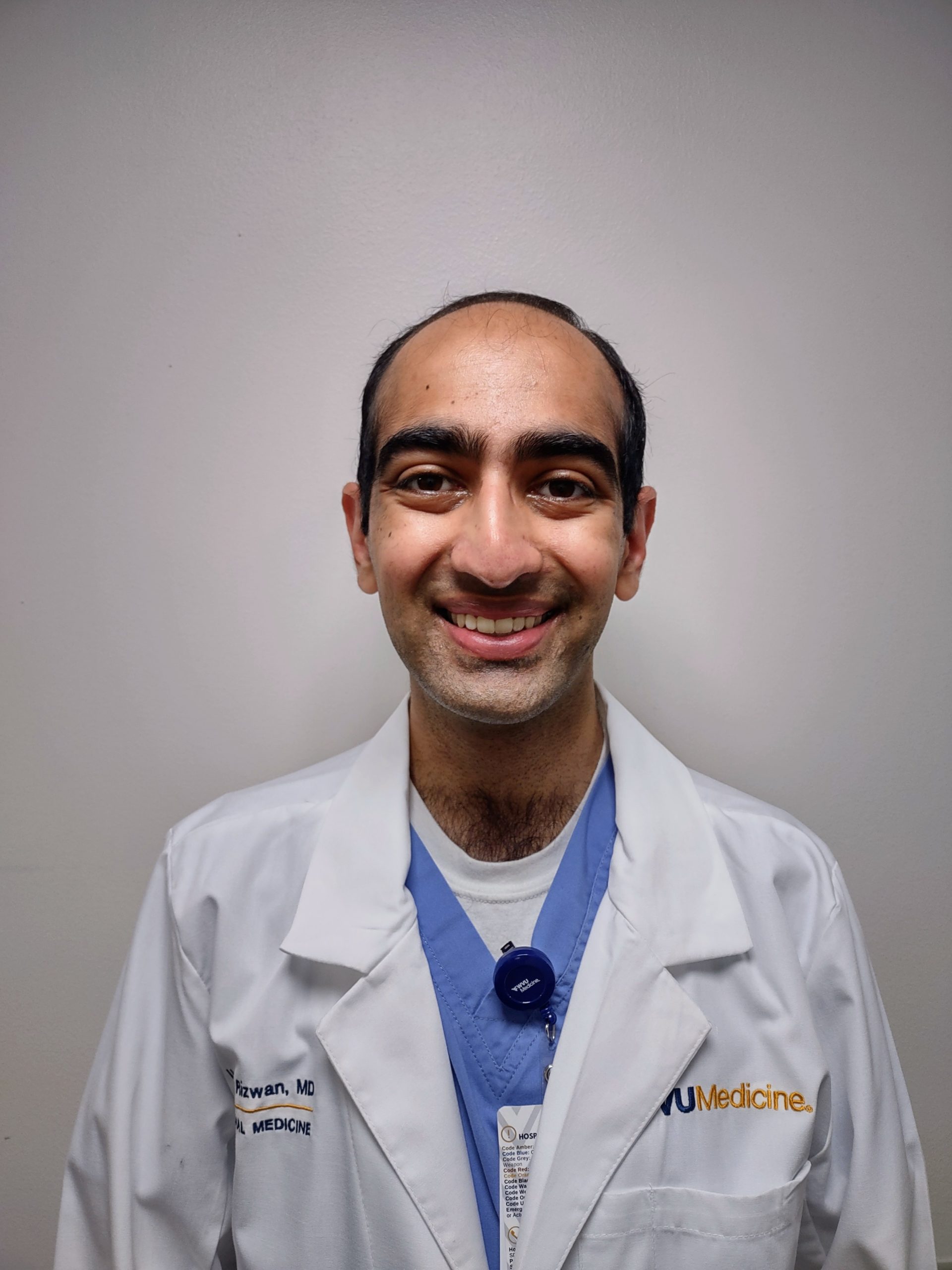 Parkersburg, West Virginia is perfectly situated in the mid-Ohio Valley region, with Pittsburgh, Pennsylvania, Columbus, Ohio and, of course, Charleston, West Virginia just a scenic drive away. You'll be close enough to the big cities for a daytrip, and close enough to get back home before homesickness sets in.
Camden Clark serves a population of nearly 250,000, making it one of the busiest hospitals in the region.
Parkersburg is family-oriented with a sense of community that is unlike anywhere else. Residents of the Mid-Ohio Valley participate in charitable organizations at a higher rate than anywhere in the country, and the school system is the finest in the state. Everyone who lives here knows the secret; there just isn't a better place to raise a family! The cost of living in the Mid-Ohio-Valley is significantly lower than in other major markets, which is sure to position you to achieve other goals.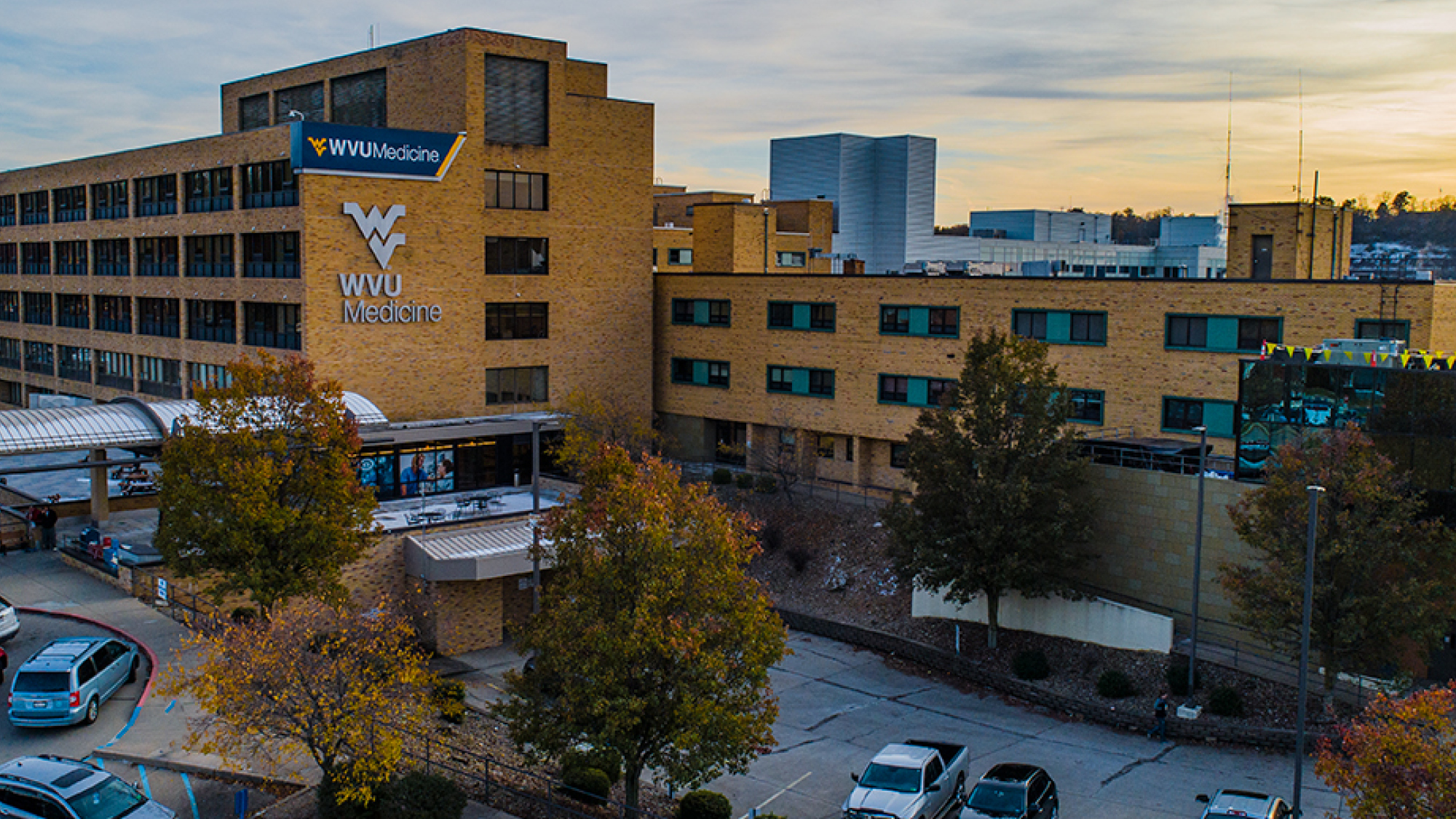 Recreation
For recreation, West Virginia's place as one of the top adventure destinations in the country can't be beat. The state boasts world-class whitewater rafting, rock climbing, mountain biking, hiking – you name it. Some of the best mountain biking in the east can be found right in our backyard at Mountwood Park.
If you're looking for a slower pace for your family, the North Bend Rail Trail starts in Parkersburg and covers 70 uninterrupted miles. More traditional activities are also quite popular. Locally, golf is king, but there are too many other activities to mention them all.
Local Activities
Blennerhassett Island State Park: Restored revolutionary-era mansion and European-style estate, accessible by a ride on a traditional sternwheeler.
Campus Martius Museum: Artifacts and stores from the first settlement in the Northwest Territory. This Marietta, Ohio, museum also houses one of the earliest homesites in the area.
Hotel Blennerhassett: Restored Victorian era hotel & restaurant. Centerpiece of Parkersburg's downtown district with authentic guest rooms as well as gourmet cuisine. Host to conventions and special celebrations year-round.
Julia-Ann Square Historic District: Homes restored to turn-of-the century grandeur.
Mountwood Park: Lake, mountain bike & hiking trails, picnic areas and more. Host to annual mountain bike races & triathlon and nationally rated as a mountain biking destination
North Bend State Park/Rail Trail: 72-mile hiking/biking/horseback trail connecting historic towns and cities important in the region's development as a center of the oil and gas industry. This park is also home to a 300-acre lake, camping, cabins, lodge, restaurant & nature trails open to both hiking and mountain biking.
Parkersburg Art Center: Traveling and permanent exhibits, educational programs, and community events.
Parkersburg City Park: Fishing pond, mini-golf, picnic areas, walking trails, swimming pool and host to annual Multi-Cultural Festival, holiday celebrations, fairs & festivals, and other community events.
Historic Smoot Theatre: National touring shows and locally produced performances in a restored Vaudeville-era theatre.
Grand Central Mall: home to more than 70 stores including electronics, jewelry, housewares and more.
Plan Your Stay
The Blennerhassett Hotel: .0.2 miles / 320 Market St, Parkersburg, WV 26101 / (304) 422-3131
TownePlace Suites by Marriott: 0.3 miles / 415 7th Street, Parkersburg, WV 26101 / (304) 485-4485
Hampton Inn & Suites: 1.5 miles / 920 Emerson Ave, Parkersburg, WV 26101 / (304) 428-0555
Travelodge by Wyndam Parkersburg: 4 miles / 3604 E 7th St, Parkersburg, WV 26104 / (304) 424-5100
Holiday Inn Express & Suites / 7 miles / 10057 Emerson Ave Parkersburg, WV 26101 / (304) 916-7380
Places to Eat
Parkersburg offers a wide variety of chain restaurants, as well as locally-owned favorites.
Some locally-owned restaurants close to our campus include:
Local Resources