Orthopedic Clinic
---
The Orthopedic Clinic is located off North Fork Highway at Grant Memorial Hospital's campus.
Grant Memorial Hospital's Orthopedic Clinic is a certified advanced hip and knee replacement center by DNV Healthcare USA, Inc.
Treatments and Services
The Orthopedic Clinic team provides care for a wide range of bone and joint disorders and injuries, including:
Bone and joint procedures
Minimally invasive and arthroscopic surgery
Sports medicine
Total joint replacement (knee and hip)
Trauma and fracture
Appointments
10 Mulligan Drive
Petersburg, WV 26847
Phone: 304-257-5013
Fax: 304-257-5168
No referral needed.
Hours
Monday – Friday, 8 am – 4:30 pm
Billing
65 Hospital Drive
Suite 5
Petersburg, WV 26847
Phone: 304-257-5814
Fax: 304-257-1412
Our Provider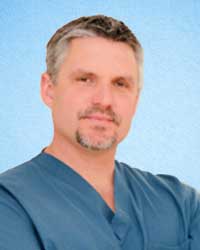 Scott C. Roberts, MD, is a 2007 graduate from WVU School of Medicine and a 2012 graduate from WVU Orthopedic Residency with over 14 years of diverse experience.
Dr. Roberts is board certified with the American Board of Orthopaedic Surgery.
Outpatient Clinic Services