Our family working together for yours
WVU Medicine Home Health is a provider of home health services to individuals on an intermittent basis who are confined to the home with an illness or following surgery. We assist individuals and families in making a smooth transition from the hospital or nursing facility to home. Additionally, those currently at home who are experiencing a change in care needs may also receive services. Care is provided by our professional staff of registered nurses, home health aides, physical, occupational, and speech therapists, and medical social workers.
WVU Medicine Hospice provides care, most often in a patient's home, during the last months of a terminal illness. We neither hasten nor postpone death, but affirm life, emphasizing quality and comfort. Our healthcare team of professionals includes physicians, registered nurses, home health aides, social workers, therapists, and clergy and bereavement counselors.
What makes us a better choice
Disease-management strategies with proven outcomes
Advanced care in the home
Excellent communication and coordination of care that supports improved patient outcomes
Adult and pediatric hospice care
Bridge to Hospice program
Specialized plan of care to successfully support patient in the home environment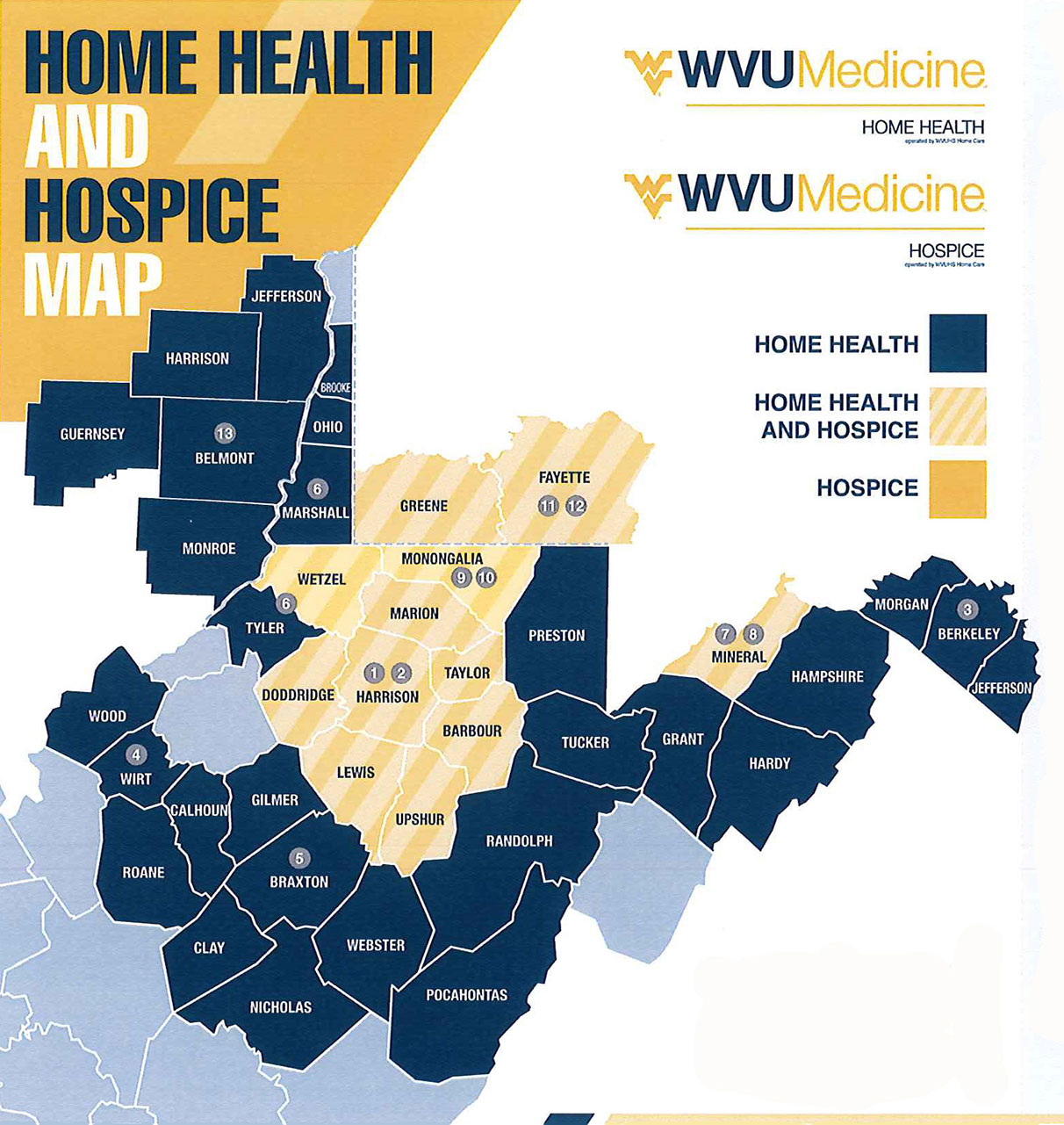 JOIN OUR TEAM
BE PART OF OUR GROWTH
WVU Medicine is West Virginia's leading provider of advanced medical and surgical care.
We offer competitive pay and benefits because we want to attract and keep the best employees
who share our commitment to the highest quality patient care.