Bensenhaver Clinic
---
The Bensenhaver Clinic is located off North Fork Highway at Grant Memorial Hospital's campus. This clinic is your stop for family medicine services in the tri-county area, offering 30 years of experience to people of all ages in the community.
Services
Department of Transportation physicals
Minor skin procedures
Routine care for newborns
Sports physicals
Women well exams
Appointments and Directions
100 Hospital Drive
Suite 1
Petersburg, WV 26847
Phone: 304-257-1944
Fax: 304-257-9524
Hours of Operation
Monday: 8 am – 8 pm
Tuesday: 8 am – 4 pm
Wednesday – Friday: 8 am – 5 pm
Hours are subject to change.
Billing Inquiries
65 Hospital Drive, Suite 5
Petersburg, WV 26847
Phone: 304-257-5814
Fax: 304-257-1412
Our Providers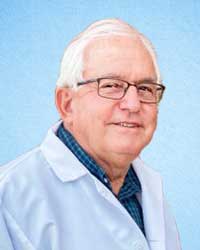 Dewey Bensenhaver, MD, graduated from the WVU School of Medicine and completed a residency at Washington Hospital in Washington, Pa.
Dr. Bensenhaver is board certified in Family Medicine and is affiliated with the following organizations:
American Academy of Family Practice
South Branch Medical Society
West Virginia Academy of Family Practice
West Virginia State Medical Association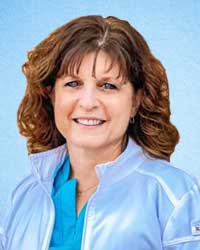 Becky Calhoun-Harman, FNP, earned her undergraduate degree from Marshall University and her graduate degree from West Virginia University.
Becky is board certified by the following organizations:
American Nurses Credentialing Center, Family Nurse Practitioner
West Virginia Board of Examiners for Registered Nurse Professionals
West Virginia Board of Examiners for Registered Professional Nurses Prescriptive Privileges
Outpatient Clinic Services