Cancer and Infusion Center
---
Grant Memorial Hospital, in collaboration with the WVU Cancer Institute, began providing cancer care in addition to the already-existing infusion service in January 2022.
The hospital-based clinic has nine infusion bays and operates five days a week, with an advanced practice provider on site. Oncologist Kevin Shannon, MD, is on site twice a month and offers telemedicine visits as needed. Kelly Smith-Riggleman, PA-C, is in the clinic Monday through Friday. Members of the nursing staff have specialized training in chemotherapy and advanced cancer care regimens.
Treatments and Services
The Cancer and Infusion Center offers a variety of infusions, injections, and other services, including:
Antibiotic
Blood specimen collection
Blood transfusion
Chemotherapy
Dupixent
Factor VIII
Immunoglobulin G (IgG)
Iron deficiency management
Line/port care
Nplate
Neulasta
Neupogen
Nucala
Ocrevus
Orencia
Post-radiology procedures
Prolia
Rabies exposure treatment
Reclast
Remicade
Solu-Medrol
Tepezza
Tysabri
Xolair
Appointments
Phone: 304-257-1026, ext. 2121
For more information visit WVUMedicine.org/Cancer.
Hours
Monday-Friday: 8 am – 5 pm
Providers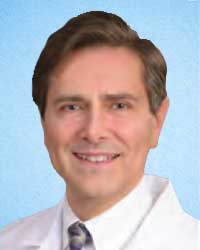 Kevin Shannon, MD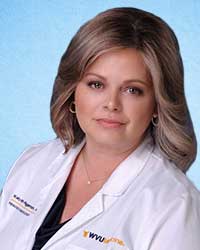 Kelly Smith-Riggleman, PA-C
Outpatient Clinic Services