We're Here to Serve You
Welcome to Camden Clark Medical Center. Since our founding in 1898, Camden Clark has provided the finest possible health care to the people of our community. Our employees, medical staff and hospital volunteers are dedicated to bringing every patient the care and attention necessary for a successful recovery.
We hope to make your stay at Camden Clark as pleasant and comfortable as possible.
Everything you need to know about your stay at Camden Clark is right here: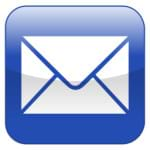 If you would like to email a patient, click here.