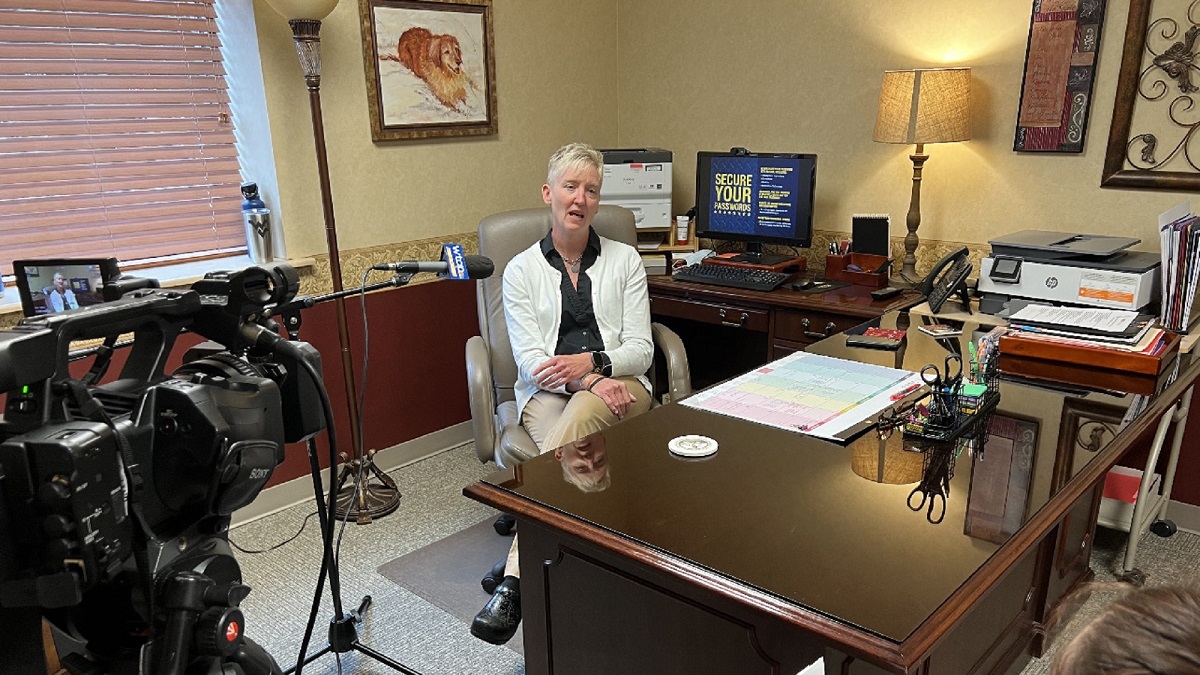 Innovations in Primary Care
May 31, 2022
Over the past two years, innovations in healthcare have provided the best access to care that patients have needed. Dr. Bairava Kuppuswamy, Chief Medical Information Officer for WVU Medicine Camden Clark Medical Center says it has opened up accessibility and improved quality in terms of care, such as scheduling appointments, access to test results and historical data, and to hold virtual appointments, all at a patient's leisure.
Physicians communicating with each other has made patient care even better. They can communicate with each other to order different tests or access a patient's charts, so the patient doesn't have to re-explain the reason for their visit.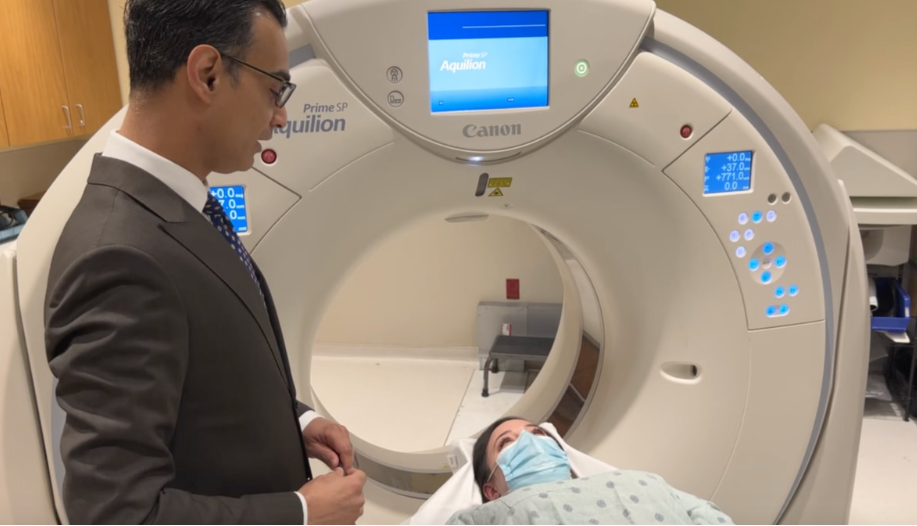 Time is Brain When it Comes to Stroke Health
May 10, 2022
May is national stroke awareness month and the more we know about warning signs and symptoms the better we can act to help someone who may be having a stroke. "Time is Brain" so the faster the treatment, the greater chance to improve outcomes.
CCMC's Dr. Muhammad Rizwan-Husain was featured on this week's WTAP HealthCheck and explains why knowing what you can when someone is showing signs of a stroke is the key to their care.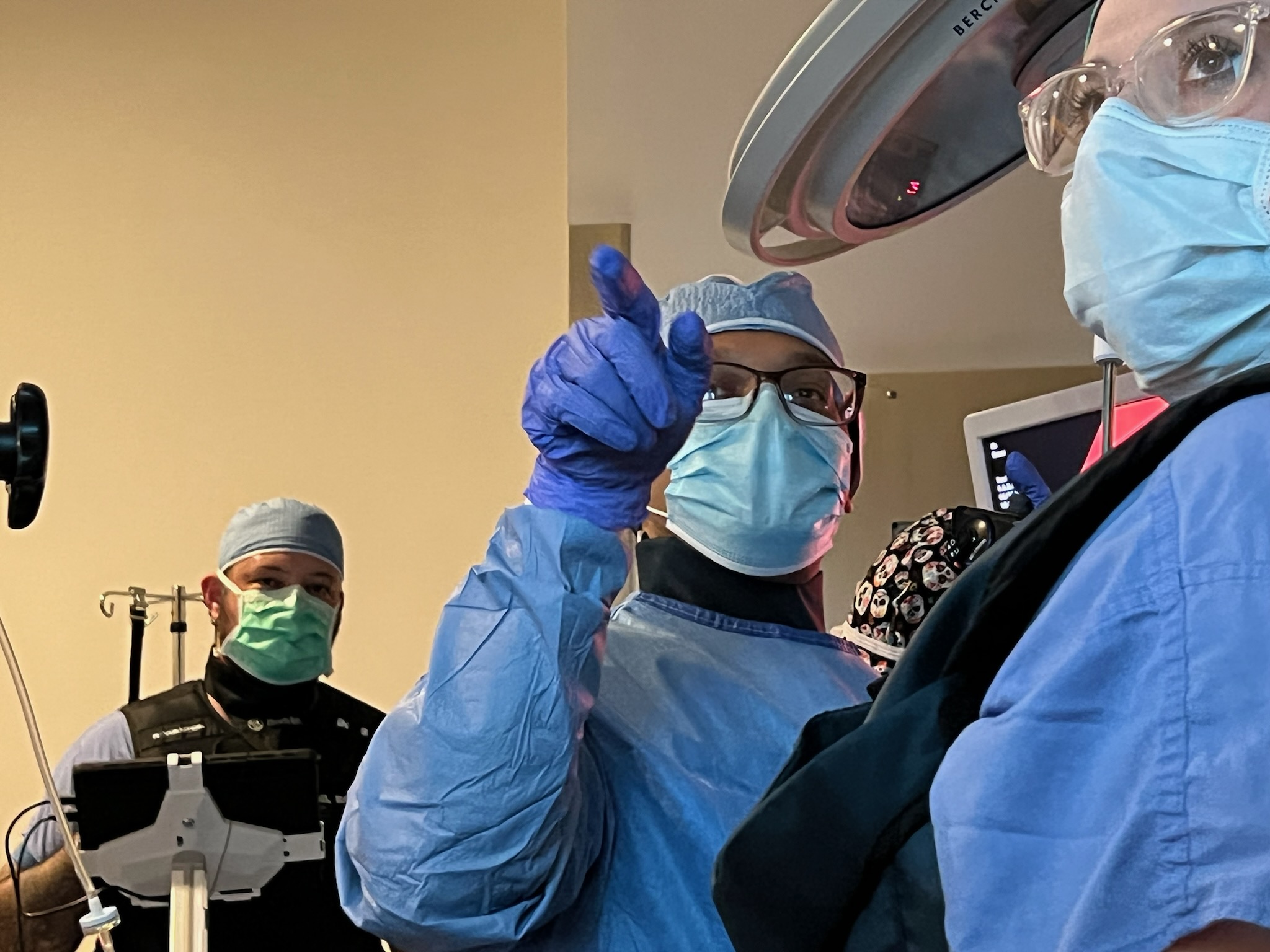 April 25, 2022
We use our lungs every day to breathe and developing any lung disease can hold you back from breathing easier. L
ung disease covers many problems within the lungs, from its structure and function to how air flows through the airways.
In the Mid-Ohio Valley, when you consider chemical exposures, there are multiple chemicals and substances that have been associated with lung disease, cobalt, indium, beryllium, and asbestos," Dr. Cheshire said. "And so it's important for patients to know what they've been exposed to, and then work with their practitioner to look at the timing, look at the amount of exposure, the timing of the exposure, the development of symptoms, and then look at other potential exposures that they may not have considered."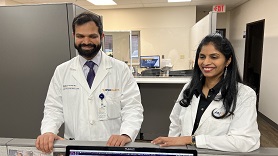 How to Combat and Prevent Kidney Disease
April 18, 2022
Diabetes is the top cause of kidney failure, causing about 47 percent of its new cases. Eighty percent of Americans are at risk for the disease if they fail to take the test needed to detect it.
"But to put it into perspective, diabetes is one of the leading causes of death," said Dr. Siddharth Verma, a consulting nephrologist at WVU Medicine Camden Clark Medical Center.
"Roughly 37 percent of patients with diabetes tend to have kidney disease, and nine out of 10 people who have kidney disease do not know about it."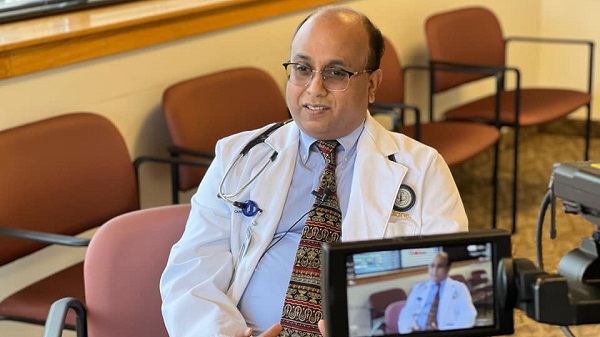 Colon Cancer Screenings Save Lives
March 21, 2022
March is known as Colorectal Cancer Awareness Month. According to the American Cancer Society, colon cancer is the third leading cause of cancer-related deaths in both men and women.
"The reason for the screening is it not only catches the precancerous polyps earlier and prevents cancer. If it catches cancer very early, it is also curable," said Dr. Bairava Kuppuswamy, primary care physician at WVU Medicine Camden Clark Medical Center.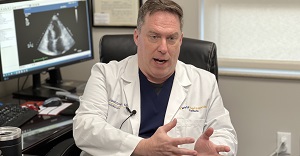 February 28, 2022
Dr. Gnegy said that it is never too early or too late to get your heart checked by a cardiologist.
"So many people smoke and that is so bad for your heart," Dr. Gnegy said.
"So stopping smoking is important. also around here, we have a very high prevalence of diabetes, and diabetes increases your risk of heart disease greatly. So the same things that we watch for in developing heart disease could be to prevent diabetes.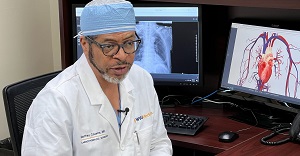 Taking Measures to Prevent Heart Disease
February 14, 2022
"Nothing is typical anymore, especially here in West Virginia," Dr. Cousins said. "The age that I used to see more people coming in was in their 60s or 70s, and now we're seeing more people coming in their 40s and 50s, and there is a narrative reason for that.
One being uncontrollable diabetes which is a big problem here in West Virginia and even more so in southern West Virginia, and it is that metabolic syndrome of uncontrollable diabetes that also leads to severe heart disease, blockages of the arteries, and valvular heart disease."
January 31, 2022
A year ago Rodney and Patricia Gibson moved to Vienna from Martinsburg to be closer to their family and grandkids.
They went from a lifestyle of moving around a department store warehouse walking almost 15,000 steps a day to becoming retired and stationary in their new home.
But a recent doctor's visit for Patricia changed her and Rodney's lifestyle choices to live a much healthier life.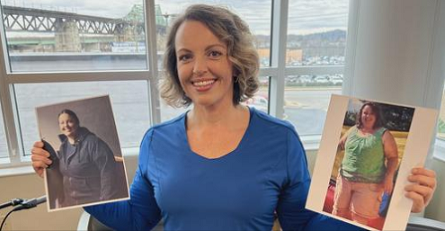 January 10, 2022 
"I missed out on moments with my kids because of my size. I missed out on activities, things that we could have done together that we should have done together. And I didn't ever want to do that again," said Jo Hendershot, Clinical Nurse Manager for Medical Oncology at WVU Medicine Camden Clark Medical Center. 
Hendershot said this kind of lifestyle change is not something you can just do overnight all at once.

February 24th, 2022
Geoffrey Cousins, MD, FACS Virtual Cardio Event Presentation about heart health, our cardiovascular services, and why you should trust your heart to our award-winning cardiac team.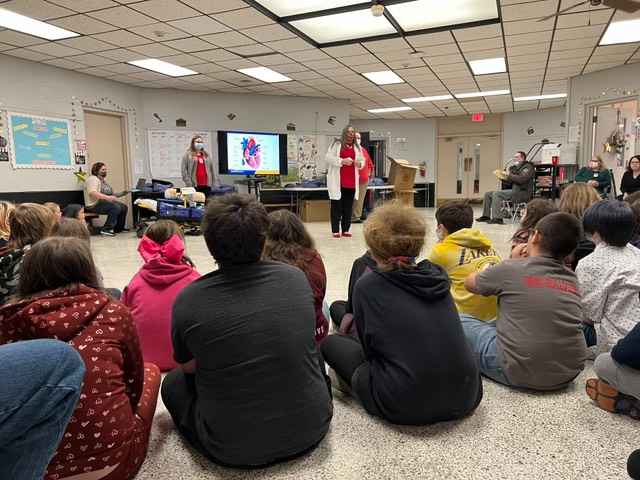 February 14th, 2022
We love our Partners in Education – Jefferson Elementary!
Members of the WVU Medicine Camden Clark Heart and Stroke Team brought heart attack and stroke awareness to Jefferson Elementary. They passed out Heart Hero bags and presented about the anatomy of the heart, the importance of "BE FAST" and "ACT NOW" and learning about blood pressure, CPR and the Zoll Autopulse (automatic CPR machine).Special thanks to Warren Township Volunteer Fire Department for being present so the kids could see the ambulance and show the group the Autopulse machine.