HEALTHY RELATIONSHIPS START HERE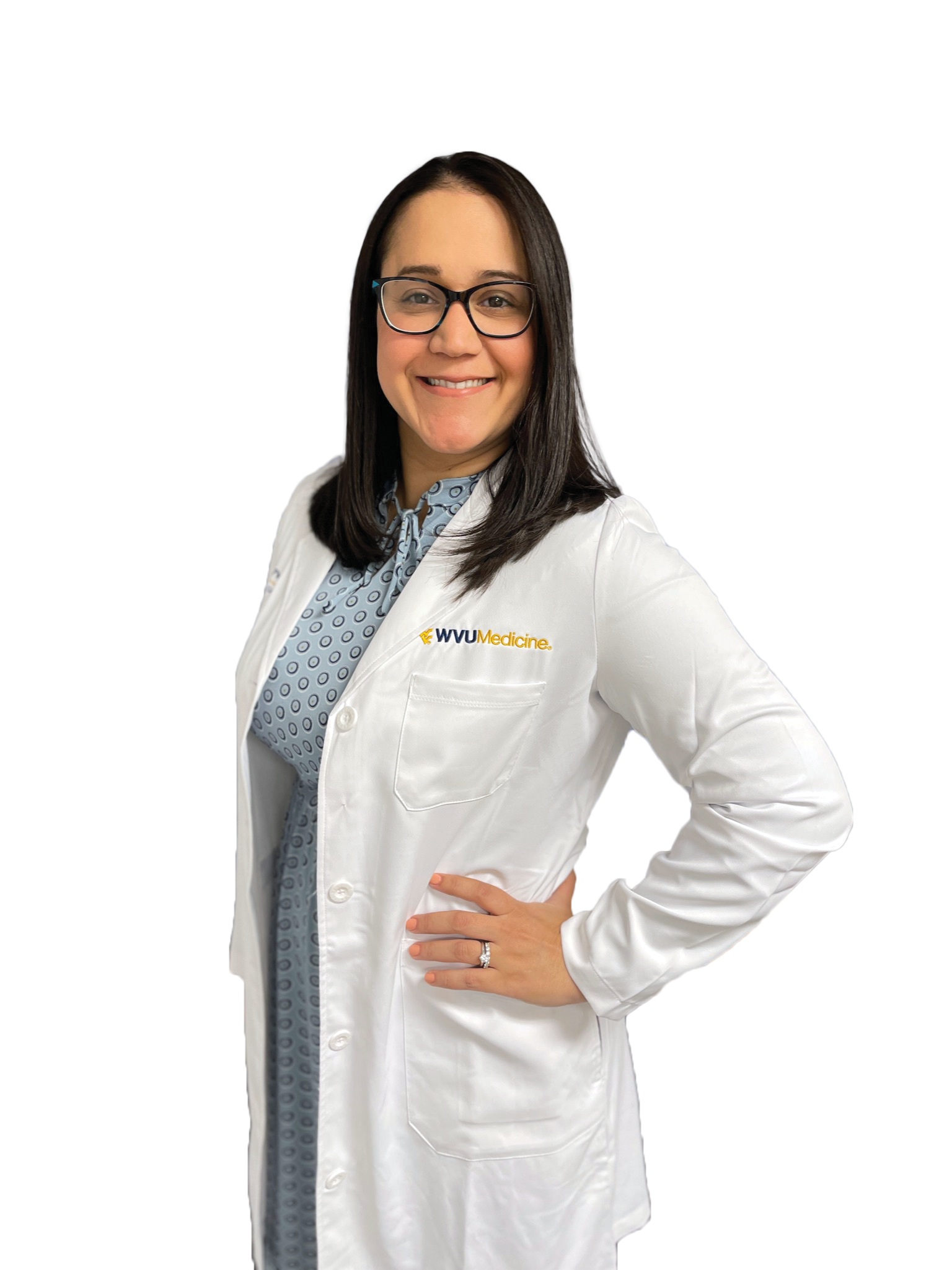 Healthy relationships—it's how we think about primary care at Camden Clark. When you choose one of our providers, you're not just getting a doctor—you're starting a relationship with access to all specialty services, diagnostics, and seamless electronic medical records, offered by WVU Medicine.
We bring specialty services to the area knowing that our goal is to keep you close to home. We have WVU Cancer Institute and WVU Heart & Vascular Institute, and our local teams work closely with all WVU Medicine Institutes— it's University-size medicine right in your backyard.
Camden Clark Primary Care. We're the only local, community healthcare providers backed by the power of WVU Medicine. Healthy Relationships start here. Welcome to Convenient, Connected, Quality Care.
CONVENIENT
CONNECTED
PRIMARY CARE
Camden Clark is committed to providing high quality primary care close to home for patients of all ages, including infants, children, adults, and seniors.
For non-emergency medical care, primary care providers are an essential part of our healthcare team.
They specialize in diagnosing, treating, and helping to prevent a wide variety of conditions.
Primary Care providers at Camden Clark get to know you, your history, and your family history, and can recommend screenings, as well as identify and treat many minor problems before they become major ones.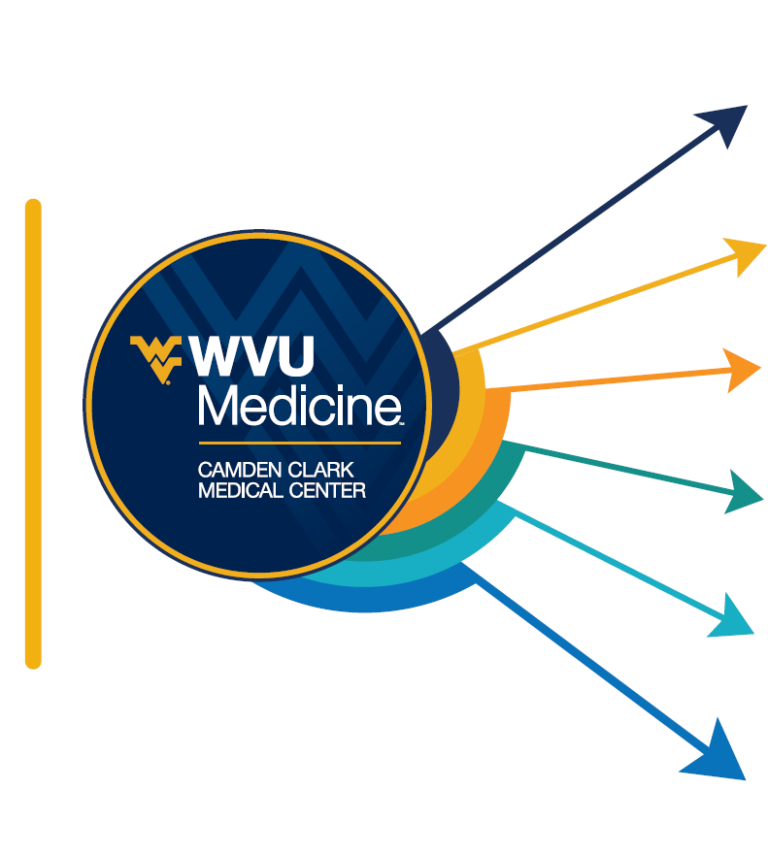 MyWVUChart — State-of-the Art Electronic Medical Records
MyWVUChart's secure electronic medical records provide easy, 24-hour access to your private and secure health information. You can communicate with your primary care provider, self-schedule, request a referral to specialty services, request prescription refills, and see your lab results as soon as they are finished. MyWVUChart also allows all your providers—any doctor you wish to see in the WVUMedicine family—to view your records.
General Surgery and Robotic Surgery
Camden Clark surgeons provide all types of general, thoracic, and oncologic surgery. Our da Vinci Xi surgical robot is a minimally invasive alternative to open surgery. We're proud to offer surgical excellence…right here at home.
Access to all Specialty Services
We continue to bring more specialty services to the Mid-Ohio Valley knowing that our goal is to keep you here at home. With our Cardiac Care Center, orthopaedic services, the Center for Pain Management, Heartburn Center—the list goes on—we expect to take care of you here, but if you need it, our WVU Medicine family is fully accessible.
WVU Medicine Institutes — University-Size Healthcare in Your Backyard
Right here in Parkersburg you already have access to WVU Cancer Institute and WVU Heart & Vascular Institute. Our team in the Mid-Ohio Valley works closely with all WVU Medicine Institutes including WVU Eye Institute, Rockefeller Neuroscience Institute, and WVU Critical Care and Trauma Institute. The WVU Medicine Institutes are nationally recognized, University-Size healthcare at it's very best.
Diagnostic Imaging
Highly skilled certified technologists perform a wide range of imaging procedures including MRI, Ultrasound, 3D Mammography, Diagnostic radiology, CT scans, Nuclear medicine, and PET scans, right here at home.
WVU Medicine Children's Hospital
Pediatricians at Camden Clark specialize in working with parents to develop optimal physical, mental and social health of children from birth to age 18. With WVU Children's Hospital – the best care for your family is closer than you think. The new WVU Medicine Children's Hospital is a fully-integrated facility that will provides specialized, high-level care and the greatest range of pediatric specialty and high-risk maternal care in the region.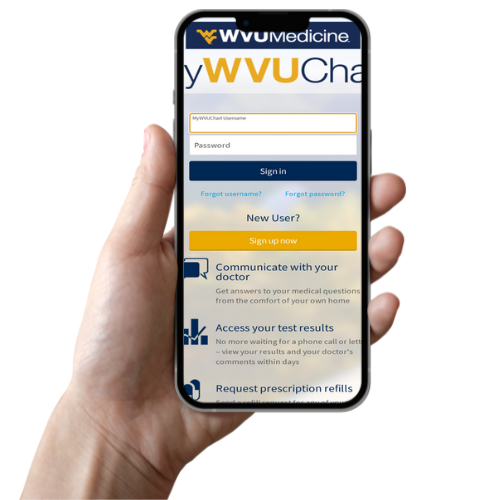 MyWVUChart
MyWVUChart makes it easy to schedule appointments, refill prescriptions, view test results, communicate with your care team, and more!
MyWVUChart is state-of-the-art, user friendly, electronic medical records at your fingertips. You have secure, 24-hour access to your private health information. Message your doctor, self-schedule, get a referral, get prescription refills, and quickly see your test results.