First Year Residents
Randall Bosley, DO
I am from: Charleston, West Virginia
Why I chose Wheeling: I liked the unopposed aspect of our Family Medicine residency as well as the size of the hospital. The residents get along and I am very comfortable approaching the facility here. Also being from West Virginia, I wanted to stay in my local community and be able to serve my home state. There's a wide array of opportunities in the patient population to heal and educate, which is an experience that I was actively seeking in my pursuit of finding a program.
My hobbies are: Spending time with my wife and our huskie, traveling, hiking, exercising, movies, tv, music, and basketball.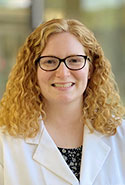 Emily Campbell, DO
I am from: Cherryville, North Carolina
Why I chose Wheeling: I was impressed by the friendly and open nature of the program facility and residents and was pleased with the opportunities for hands-on learning in an unopposed program with an emphasis on inpatient training.
My hobbies are: Hiking, baking, reading, and obsessing over my dog.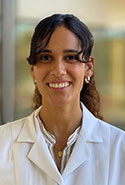 Ritiely DeLeon, DO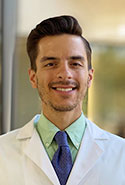 Christian Dresser, MD
I am from: Pittsburgh, Pennsylvania
Why I chose Wheeling: The training provided at WVU Medicine Wheeling Hospital affords a healthy mix of inpatient and outpatient exposure in an unopposed setting. Additionally, Wheeling is a pleasant small city in close proximity to Pittsburgh.
My hobbies are: Traveling (domestically and internationally), eating at new restaurants, exploring independent coffee shops, working out (Orange Theory Fitness for the win), reading (my last great read was East of Eden), and spending quality time with my significant other and family.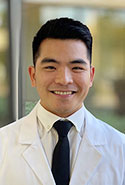 Arvin Espiritu, MD
I am from: Pampanga, Philippines
Why I chose Wheeling: I chose this program because of its strong curriculum that focuses on both outpatient and inpatient care. More than that this program values the wellness of its residents. During interview season, WVU Medicine Wheeling Hospital stood out to me the most because of the supportive and friendly attending, residents, and staff.
My hobbies are: Watching documentaries, reality tv shows, and traveling.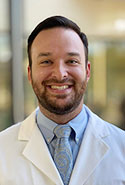 Altan Frantz, DO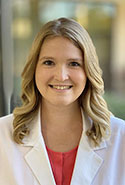 Bethany Phillips-Smith, DO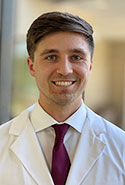 Adam Turalinski, MD
I am from: Mississauga, Ontario, Canada
Why I chose Wheeling: Unopposed program with heavy focus on inpatient medicine. Rural location, but still close to large cities like Pittsburgh and Columbus. No traffic on my morning commute.
My hobbies are: Archery, camping, hiking, fishing, weight lifting, video games, and basketball.
Second Year Residents
Francis Battung, MD
I am from: Manila, Philippines
Why I chose Wheeling: The program offers so many learning opportunities that prepare you to be an outstanding clinician. The faculty is very hands-on, approachable, and prioritize resident wellness. Residents are diverse and foster a kind and supportive environment. In Wheeling, West Virginia, you are surrounded by visually attractive sceneries – the kind you usually see in postcards. There is so much to do here and major cities like Pittsburgh, Cleveland, Washington DC and New York City are also very accessible from the area.
My hobbies are: Traveling, hiking, exploring cities, going to the gym, playing video games, and photography.
Alissa Galas, MD
I am from: Edmonton, Alberta, Canada
Why I chose Wheeling: I loved that it was an unopposed program that has a really strong inpatient training focus. Of all the programs I interviewed with, I found that the faculty and residents were genuinely interested in any area of family medicine they choose. During the interview, the kindness and respect I was treated with, was greater than any other program and showed me I would be a valued member of the team. There was also a large emphasis on empathy as a family medicine doctor, and this was something I did not come across in any other program.
My hobbies are: Going to the gym, hiking and reading.
Jazmin Jatana, MD
I am from: Vancouver, Canada
Why I chose Wheeling: This program provides a balance between inpatient and outpatient medicine. All the residents from our chief resident to the faculty have played a pivotal role in our transition into our next chapter of life.
My hobbies are: I love to work out, travel and watch sports … Go Lakers!
Elizabeth Liotta, MD
I am from: Just outside of New York City and have lived in various cities and countries all over the world including Philadelphia, Boston, Tel Aviv, England and Cyprus.
Why I chose Wheeling: I knew I wanted to become exceptional at both inpatient and outpatient medicine. This program challenges you to grow in both knowledge and competence. I plan to do a Sports Medicine Fellowship after graduation and fell WVU-Wheeling will prepare me to be a competitive applicant.
My hobbies are: Two of my favorite things are fitness and the beach. I'm always down for an adventure.
Nikola Malic, MD
I am from: Windsor, Ontario, Canada
Why I chose Wheeling: Due to its unopposed family medicine program and strong inpatient curriculum. The best part about the program is a strong balance of both outpatient and inpatient medicine. However, I think what makes the program excel is the support from a great staff and co-residents that make every day enjoyable and give the program, a close family like environment.
My hobbies are: Playing basketball, cooking and working out.
Corissa "Nicole" McDonald, MD
I am from: Sarnia, Ontario, Canada
Why I chose Wheeling: I chose WVU Wheeling Family Medicine because the program is unopposed, so there are more opportunities to learn about patient care. Also Wheeling is a smaller community with almost no commute time.
My hobbies are: Playing golf and traveling.
Ramya Ramesh, MD
I am from: Halifax, Nova Scotia, Canada
Why I chose Wheeling: While I was researching about programs I realized that this was one of the few programs that had a great and extensive inpatient experience which includes 4 blocks in the first year alongside a fantastic outpatient experience throughout the year. This was important to me especially keeping my future goals of being able to practice traditional medicine with a good combination of both inpatient and outpatient. The program also trains you great for the future whether it be a Hospitalist or an outpatient doctor or pursue a fellowship.
My hobbies are: Kayaking, dancing and art.
Whitney Workman, DO
I am from: Reedsville, West Virginia
Why I chose Wheeling: I chose Wheeling because of my ties to the state and the local area. It felt like my second home, even before I walked through the doors as a PGY-1. As a new resident, I am impressed by the program's ability to maintain a small community atmosphere while utilizing the resources and educational opportunities available throughout WVU Medicine.
My hobbies are: In my free time, I enjoy co-hosting a podcast with my sister, playing dungeons and dragons, fishing, cooking and spending time with my family.
Third Year Residents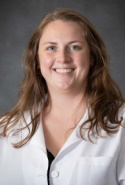 Emma Carter, DO
I am from: My family lives nearby in a suburb of Pittsburgh.
Why I chose Wheeling: It is an unopposed program and there is an EM fellowship here at Wheeling.
My hobbies are: I don't get to do it as much as I used to but I love hiking and backpacking. I also really enjoy playing board games with my friends.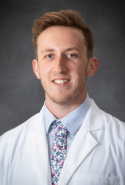 Luke Gray, MD
I am from: South Jersey.
Why I chose Wheeling: I was interested in Wheeling Hospital primarily due to the program being unopposed. Since being here everyone has been very kind and helpful.
My hobbies are: Reading, Hiking, Music (Cello), Traveling and trying not to kill my houseplants.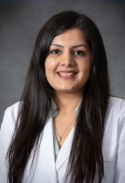 Jenny Mamtora, DO
I am from: Queens, New York.
Why I chose Wheeling: Rigorous inpatient and outpatient training in an unopposed program.
My hobbies are: Traveling and trying different cuisines, hiking.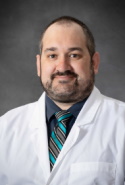 Brian Rogers, DO
I am from: I grew up in a suburb of San Diego, but moved to central Virginia in 2006.
Why I chose Wheeling: I chose Wheeling because it is an unopposed residency at a larger hospital. The area also looked like a great place to live with a family.
My hobbies are: When I have free time I like to spend it with my family and all of our pets. I also enjoy reading fantasy and science fiction novels.
Joel Romance, MD
I am from: Lake Charles, Louisiana.
Why I chose Wheeling: Great location, small town living, unopposed program with a wide variety of learning experiences.
My hobbies are: Hiking with my wife and dog, weightlifting/fitness, snowboarding, ice hockey, XBOX, traveling anywhere possible.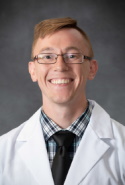 Alexander Sample, DO
I am from: Sioux Falls, SD.
Why I chose Wheeling: As a DO I am allowed to practice OMM Inpatient and Outpatient as much as my abilities allow.
My hobbies are: Fishing and Hiking.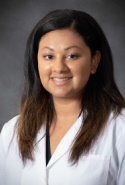 Candace Singh, MD
I am from: Kitchener, Ontario, Canada.
Why I chose Wheeling: I had a great experience during my medical school rotation here with the residents and attendings and wanted to train at an unopposed program. There is a great sense of community within the program.
My hobbies are: Reading, yoga, board games, going to farmers markets and exploring local breweries with my husband.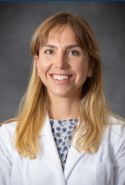 Emilia Surzyn, MD
I am from: Toronto, Canada.
Why I chose Wheeling: Faculty that is approachable and open to answering all questions and concerns. Dynamic inpatient and outpatient population with broad range of medical conditions and learning opportunities for management.
My hobbies: I enjoy spending my free time hiking (most recently at Coopers Rock), biking and pampering my sweet cat. I enjoy listening to Vance Joy and the Lumineers on an early drive to work.