Our mission is to provide the best possible heart, lung, and vascular care for our patients, improve the well-being of the diverse communities we serve, and continue to advance research and education.
The most advanced and state-of-the-art heart, lung, and vascular care facility in the region.
At our main campus, our surgeons and other specialists offer highly skilled and collaborative care in the innovative, 10-story Heart and Vascular Institute tower. Here, you and your family can get more done in one visit, from tests and imaging to seeing other care providers.
The uniquely designed Heart and Vascular Institute tower integrates cardiovascular and related specialties with high-level technology, teamwork and care. Our facilities include sophisticated procedure rooms, 10 operating rooms, clinics, offices and patient rooms – from ICU to step-down units and other levels of medical-surgical care ­– in one location.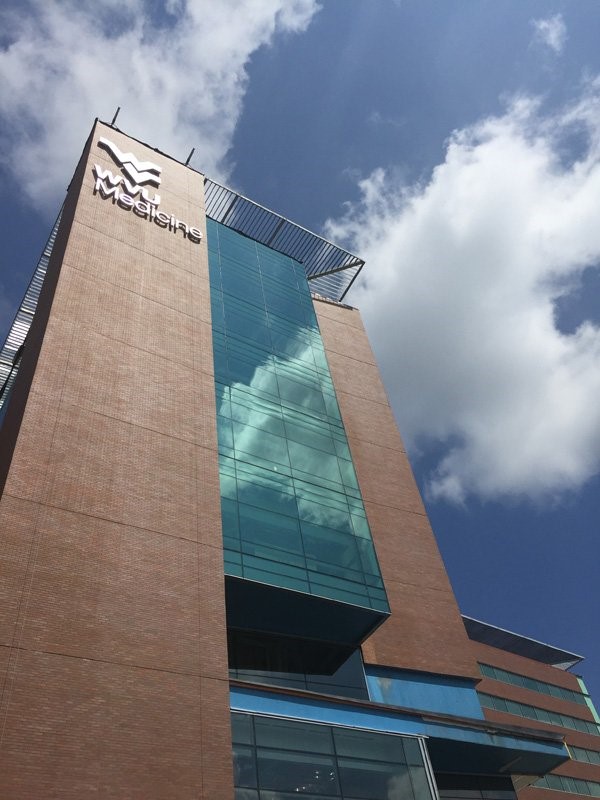 Latest News
WVU Heart and Vascular Institute surgeons perform the first completely robotic-assisted aortic valve replacement, mitral valve repair, and surgical ablation for atrial fibrillation.
Second Opinions
Get peace-of-mind. We welcome second opinion appointments to review cases and proposed treatment plans.
Coming Soon
Clinical Research
The experts at the WVU Heart and Vascular Institute conduct ongoing heart and vascular clinical trials and research studies.
Academics & Fellowship Programs
Learn more about the WVU School of Medicine Department of Cardiovascular and Thoracic Surgery.