Thoracic & Esophageal Surgery
We offer decades of experience, knowledge, and innovation all coming together with advanced treatments and compassionate care.
You can rest assured that you will receive the very best comprehensive, innovative, and supportive care in the region.
At the WVU Heart and Vascular Institute, our board-certified, and fellowship-trained thoracic surgeons treat patients with diseases of the chest (thorax), lungs, and upper gastrointestinal system (esophagus and stomach), using the most advanced equipment and latest surgical techniques including minimally-invasive robotic surgery and video-assisted thoracic surgery to achieve the best possible patient outcomes.
Our thoracic surgery team, along with the support of cardiologists, oncologist, gastroenterologist, pulmonologist, radiation oncologist, respiratory therapists and other specialists, including collaboration with the WVU Cancer Institute, perform the most straightforward to the most complex thoracic procedures on adults.
NATIONAL AWARDS AND RECOGNITION
U.S. News & World Report's Best Hospitals 2023-24: High Performing in Lung Surgery
U.S. News & World Report's Best Hospitals 2023-24 designated our Lung Surgery program as High Performing in the Procedures and Conditions category.
Chest Cancers
Esophageal Cancer
Lung Cancer
Thymoma and Thymic Cancer
Chest Wall Tumors
Mediastinal Tumors
Tracheal Tumors
Mesothelioma
Swallowing Problems
Achalasia
Barrett's esophagus
Zenker's diverticulum
Esophageal diverticulum
Gastroesophageal reflux disease (GERD)
Hiatal hernia
Esophageal Stricture
Cryotherapy
Chest-related Problems
Tracheomalacia
Pectus excavatum
Pneumothorax
Rib abnormalities
Slipped Rib Syndrome
Thoracic Outlet Syndrome
Other
Tracheal stenosis/ injury
Tracheo-esophageal fistula
Lung Failure
Median Arcuate Ligament Syndrome
Tracheomalacia
Hyperhidrosis
Treatments and Procedures
Screening techniques and surgical procedures include:
Lung Cancer staging and Treatment
Endobronchial Ultrasound (EBUS)
Robotic Bronchoscopy
Robotic Lung Surgery – Segmentectomy
Robotic lobectomy, sleeve lobectomy
Post-Chemoradiation lung surgery for locally advanced lung cancer
Esophageal Cancer Surgery
Endoscopic Mucosal Resection
Robotic Esophagectomy
Esophageal Stenting
Photodynamic therapy
Thymoma Surgery
Robotic Thymectomy for thymoma and Myasthenia Gravis
Surgery for GERD and Hiatal Hernia
Transoral Incisionless Fundoplication (TIF)
LINX
Robotic Fundoplication, Nissen, Toupet, Dor
Redo Laparoscopic Hiatal Hernia Surgery
Surgery for Achalasia
Robotic Heller Myotomy
Surgery for Zenker's Diverticulum
Transoral Stapling of Zenker's Diverticulum
Surgery for Esophageal Diverticulum
Robotic Esophageal Diverticulectomy
Surgery for Chest Wall Tumors/Disorders
Nuss Procedure for Pectus
Chest wall tumor resection and reconstruction
Rib Plating
Surgery for Slipped Rib Syndrome
Surgery for Thoracic Outlet Syndrome
Robotic First Rib Resection
Surgery for Median Arcuate Ligament Syndrome
Robotic Incision of Median Arcuate Ligament
Other Procedures
Airway-Tracheal and Bronchus surgery
Epigastric hernia repair
Lung Volume Reduction Surgery
Mediastinal surgery
Myasthenia Gravis
Pericardial Window
Robotically assisted lung resection surgery
Surgical treatment of hyperhydrosis
Thymectomy
Thyroidectomy
Video-Assisted Thoracic Surgery (VATS)
Minimally invasive and robotic-assisted surgeries
These surgeries are minimally invasive advanced procedures using the Da Vinci robot. With minimally invasive procedures some patients experience less pain, and faster recoveries than other surgeries, helping you spend less time in the hospital. Robotic surgery options include:
Esophagectomy to remove part of the esophagus
Sympathectomy for excessive sweating
Lung resection for thoracic outlet syndrome
Hiatal hernia repair
Heller myotomy to release the muscle at the end of the esophagus
Laparoscopic and endoscopic surgeries
These surgeries use fewer incisions or no incisions. With fewer incisions, patients are at a lower risk for pain, bleeding and infection. Patients also have a faster recovery from surgery. Laparoscopic surgeries include:
LINX magnetic ring for GERD to prevent stomach acid from entering the esophagus
Endoscopic mucosal resection to remove damaged or cancerous areas of the esophagus
Radiofrequency ablation to burn away cancerous or damaged cells
Cryoablation to freeze away cancerous or damaged cells
Transoral stapling of the diverticulum to treat Zenk's divertuculum
Per oral endoscopic myotomy to release the muscle at the end of the esophagus
About our Centers of Excellence
Robotic Thoracic Surgery Program: Our physicians have more experience performing robotic surgeries than any other surgeons in the region. We also have one of the most structured robotic thoracic surgeries programs in country, giving patients access to the latest care and highly trained surgeons. Our program aims to improve patient safety as well as the quality of robotic surgeries.
Center for Benign Esophageal Disease: We collaborate with our Digestive Diseases team to provide diagnosis and cutting-edge therapies that include high-resolution manometry, impedance, and BRAVO capsule aid in difficult diagnoses.
Esophageal Cancer Program: We take pride in the quality of care given to esophageal cancer patients. Robotic esophagostomy is used for esophageal cancer procedures.
Center for Airway Disease: We offer multiple minimally invasive options for patients with complicated airway disease. Tracheal stenosis, endobronchial tumors, and bronchial strictures can be treated with ablative therapy, cryotherapy, photodynamic therapy, endobronchial stenting, endobronchial valves, and tracheal resection. Conventional modalities of rigid and flexible bronchoscopy are also available
Adult ECMO Program: The only program of its kind in the state, it is a nationally recognized Center of Excellence, providing the highest level of care and outcomes. Learn more about the Adult ECMO program.
Advanced Lung Cancer Program: Our multidisciplinary program, which includes radiation and medical oncology, provides SBRT and uses state-of-the-art technology to treat stage III and IV lung cancer. We also offer immunotherapy, ablative therapy, and a mesothelioma program.
Lung Cancer Screening Program: Lung cancer screening uses a low dose CT scan (LDCT) of the chest to screen for a lung mass or nodule that could indicate lung cancer.
Our Thoracic Surgery Faculty
With decades of experience, our thoracic surgery team is one of the most experienced teams you will find anywhere. Our world-renowned thoracic surgery experts have been recognized around the world for their innovations and contributions to the field of thoracic surgery.
Locations
Through partnerships and affiliations with local hospitals and clinics, we bring access to complete comprehensive care for patients across West Virginia, and into surrounding regions, including Maryland, Ohio, and Pennsylvania, and beyond. It is also our privilege to work with community providers and help provide advanced care for their patients.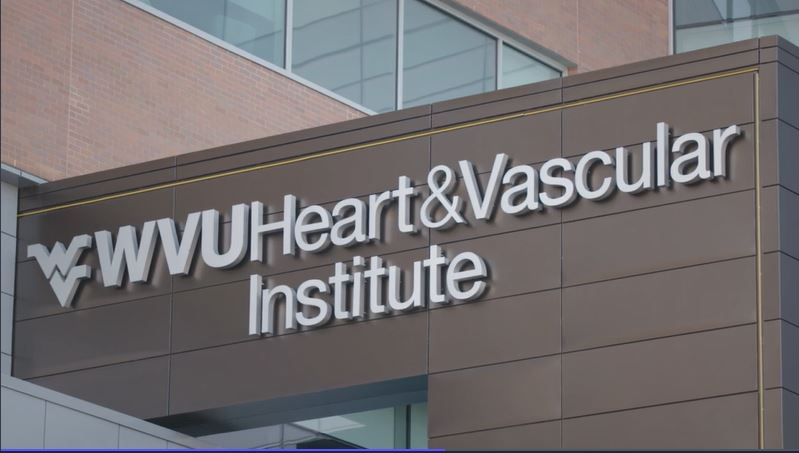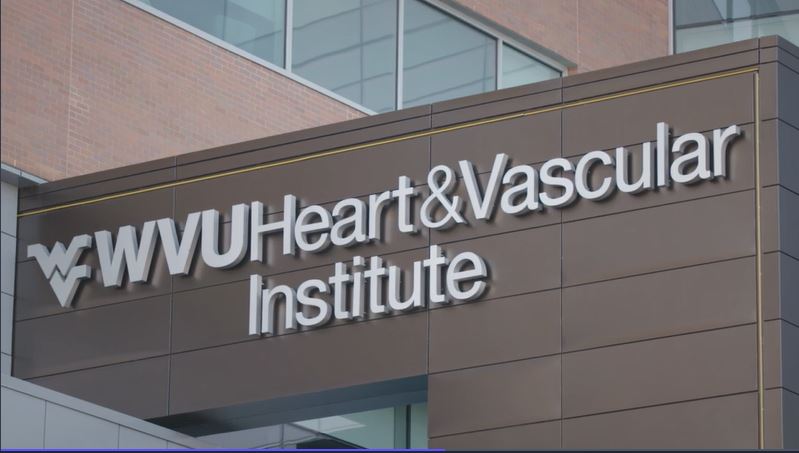 1 Medical Center Drive
Morgantown, WV 26506
Phone: 877-988-4478
Services: Clinic, Surgery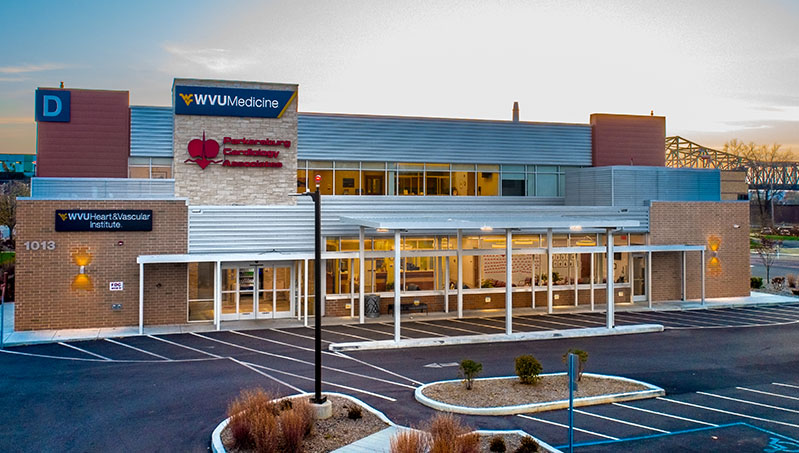 705 Garfield Avenue
Parkersburg, WV 26101
Phone: 304-424-4760
Services: Clinic, Surgery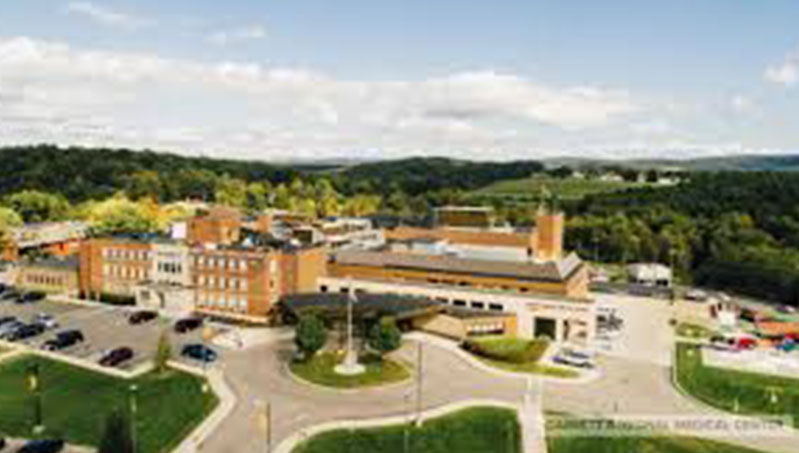 13079 Garrett Highway
Oakland, MD
Phone: 855-WVU-CARE
Services: Clinic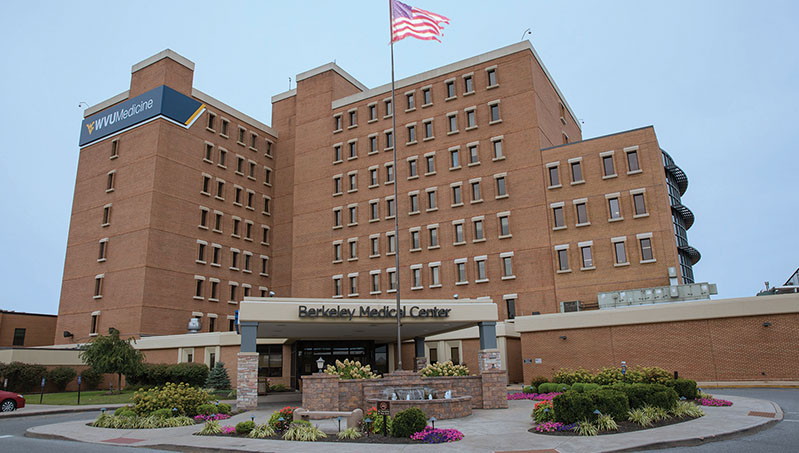 2000 Foundation Way, Suite 3650Martinsburg, WV 25401
304-350-3273
Services: Clinic, Surgery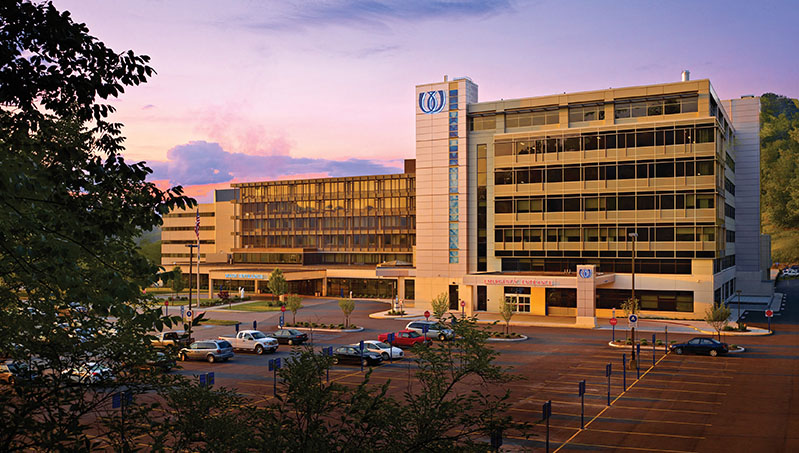 WVU Heart and Vascular Institute at Wheeling Hospital
20 Medical Park, Ste. 105
Wheeling, WV 26003
Phone: 304-242-4800
Services: Clinic, Surgical Procedures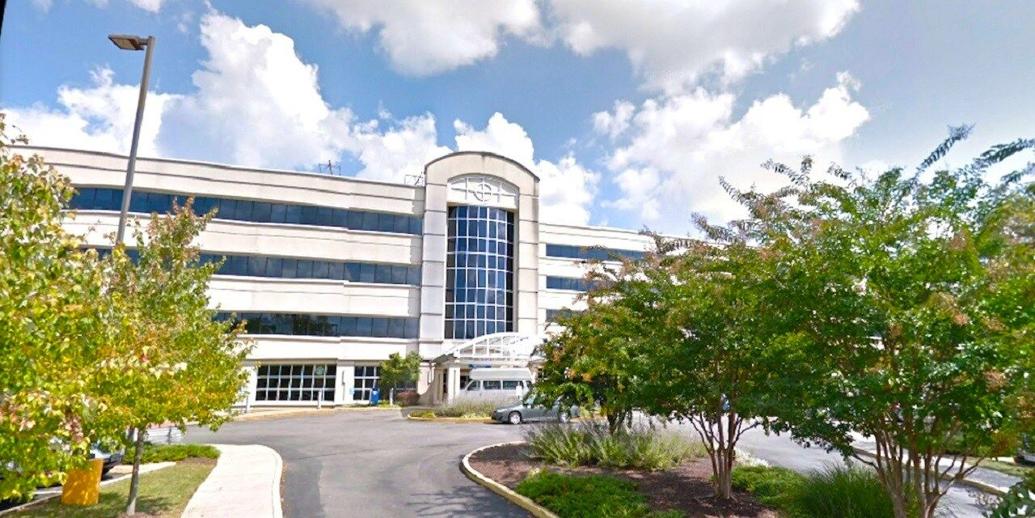 4605 MacCorkle Ave. SW
South Charleston, WV 25309
Phone: 304-766-3600
Services: Clinic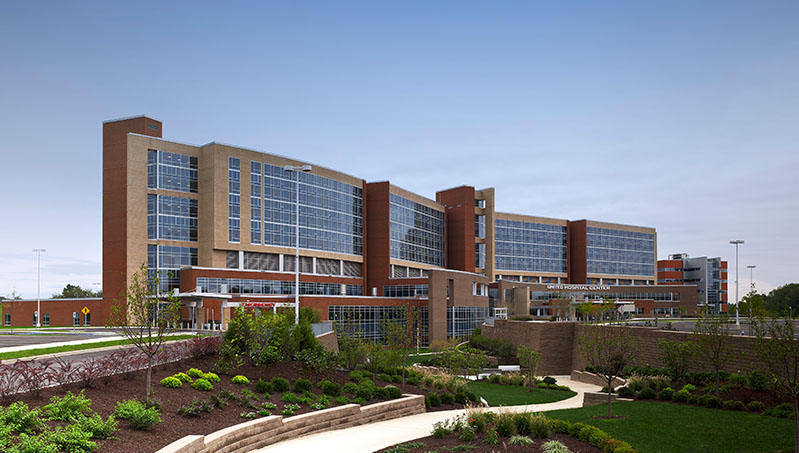 527 Medical Park Drive
Bridgeport, WV 26330
Phone: 681-342-3730
Services: Clinic, Surgery