Our mission is to provide the best possible heart, lung, and vascular care for our patients, improve the well-being of the diverse communities we serve, and continue to advance research and education.
The WVU Heart and Vascular Institute 2020 Report
On behalf of the 200 medical professionals and over 1,000 dedicated staff who form the WVU Heart and Vascular Institute, we are proud to share some of the many tremendous accomplishments this devoted team has provided our state, region, and nation in 2020. View Report→
We are a leader in advanced cardiac, thoracic, and vascular treatments, innovation, research, and patient care.
At the WVU Heart and Vascular Institute, our team of board-certified and fellowship-trained specialists are performing groundbreaking and innovative
procedures using cutting-edge techniques and technology not available anywhere else in the state.
We are the largest and most advanced cardiac team in the state, and with more than 20 locations across the state and surrounding regions, we are making it easier for the people of West Virginia, Pennsylvania, Maryland, Ohio, and beyond to access highly trained experts and quality heart, lung, and vascular care.
From diagnosis and treatment to rehabilitation and recovery, we are experienced at treating even the most complex heart, lung, and vascular conditions – from congenital heart issues, to heart attacks, to heart transplants, to lung and esophageal diseases, and vascular disease – using state-of-the-art diagnostic techniques and both traditional and advanced minimally invasive procedures.
NATIONAL AWARDS AND RECOGNITION
U.S. News & World Report's Best Hospitals 2020-21
Our Lung Surgery program designated as High Performing in the Procedures and Conditions category. In the Procedures and Conditions category, six WVU Medicine hospitals were designated as High Performing in Heart Failure. Read full story→
---
Our Thoracic Surgery program earned a distinguished three-star (highest) rating from The Society of Thoracic Surgeons (STS) for esophageal cancer patient care and robotic esophagostomy outcomes. The rating, which denotes the highest category of quality, places the WVU Heart and Vascular Institute among the elite in the United States and Canada for general thoracic surgery. Read full story→
---
American Heart Association, 2020 Get With The Guidelines®-Heart Failure Gold Plus & Target: Type 2 Diabetes Honor Roll Award
The award recognizes the hospital's commitment to ensuring heart failure patients receive the most appropriate treatment according to nationally recognized, research-based guidelines founded in the latest scientific evidence.
---
ECMO Program Nationally Recognized ELSO Center of Excellence Silver Life Support Award from the Extracorporeal Life Support Organization
The award recognizes those centers that demonstrate an exceptional commitment to evidence-based processes and quality measures, staff training and continuing education, patient satisfaction, and ongoing clinical care.
---
Mitral Valve Repair Reference Center Award
This award from the American Heart Association and the Mitral Foundation recognizes organizations for a demonstrated record of superior clinical outcomes in degenerative mitral valve repair resulting from evidence-based guideline treatment. We join a small group of only eight distinguished organizations in the entire country.

State-of-the-art facilities and technology
Our state-of-the-art 10-story main campus facility is located in Morgantown, West Virginia. Our advanced cardiac care team is able to use the most advanced technology in the state, including state-of-the-art hybrid operating rooms, equipment, and current diagnostic procedures to detect, evaluate and treat mild to life-threatening heart problems.
Featured Locations
Through partnerships and affiliations with local hospitals and clinics, we bring access to complete comprehensive care for patients across West Virginia, and into surrounding regions, including Maryland, Ohio, and Pennsylvania, and beyond. It is also our privilege to work with community providers and help provide advanced care for their patients.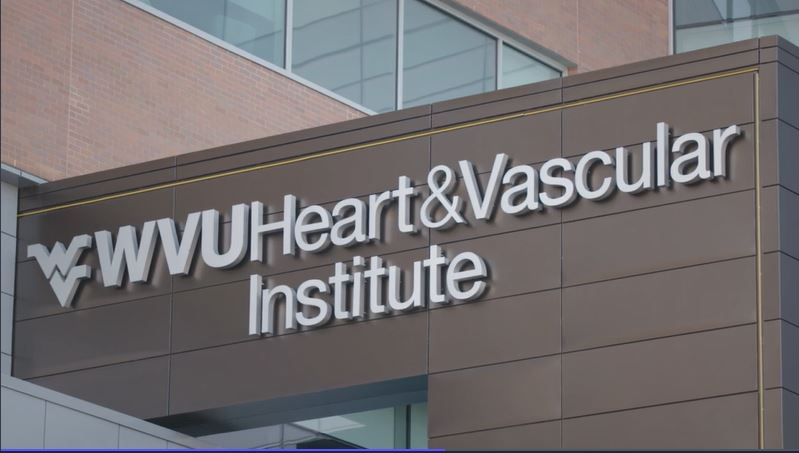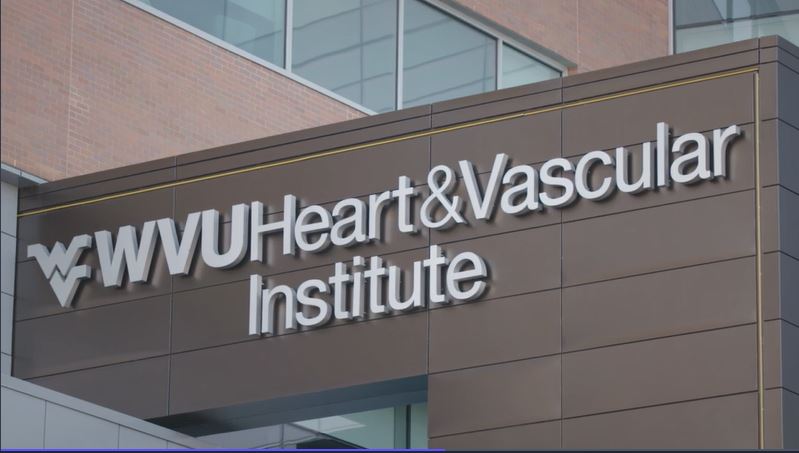 1 Medical Center Drive
Morgantown, WV 26506
Phone: 877-988-4478
Services: Clinic, Surgery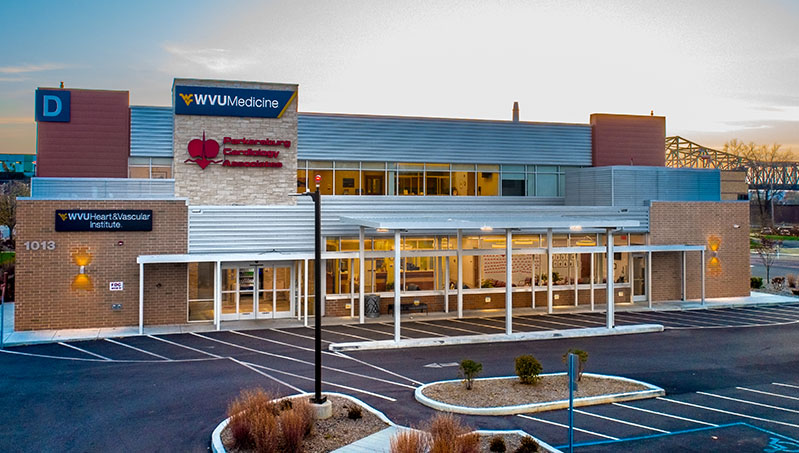 705 Garfield Avenue
Parkersburg, WV 26101
Phone: 304-424-4760
Services: Clinic, Surgery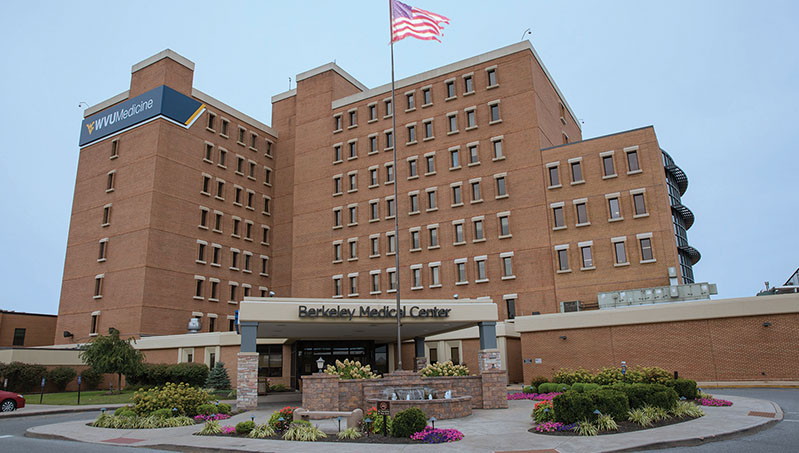 2000 Foundation Way, Suite 3650
Martinsburg, WV 25401
304-596-2861
Services: Clinic, Surgery