WVU Medicine Camden Clark Medical Center provides comprehensive treatment for wide ranging urologic conditions. The Department of Urology at Camden Clark offers extensive specialized care for diseases of the male and female urinary tract and the male reproductive organs, including kidney stones, urinary incontinence, prostate cancer, and more. Our multifaceted team of physicians embraces a team approach while working together to provide the best outcomes for our patients.
Our expanded urology team at Camden Clark has specialized training and knowledge of men's health and how to treat men's urinary tract and reproductive systems. Minimally invasive, robotic urologic procedures are also now available at Camden Clark, allowing for fewer and smaller incisions, less pain, and faster recovery times for patients. We offer several options for treatment of enlarged prostate, and we've added two new surgeons who specialize in robotic procedures for the treatment of prostate, bladder, and kidney cancers.                             
Camden Clark's team of urology experts specialize in the following areas:
Kidney stones

Evaluation and treatment of prostate-related issues and conditions

Vasectomy

Kidney, bladder, and prostate cancer

Urinary tract infections

Male and female incontinence
Patients may self-schedule or be referred to Camden Clark's urology practice.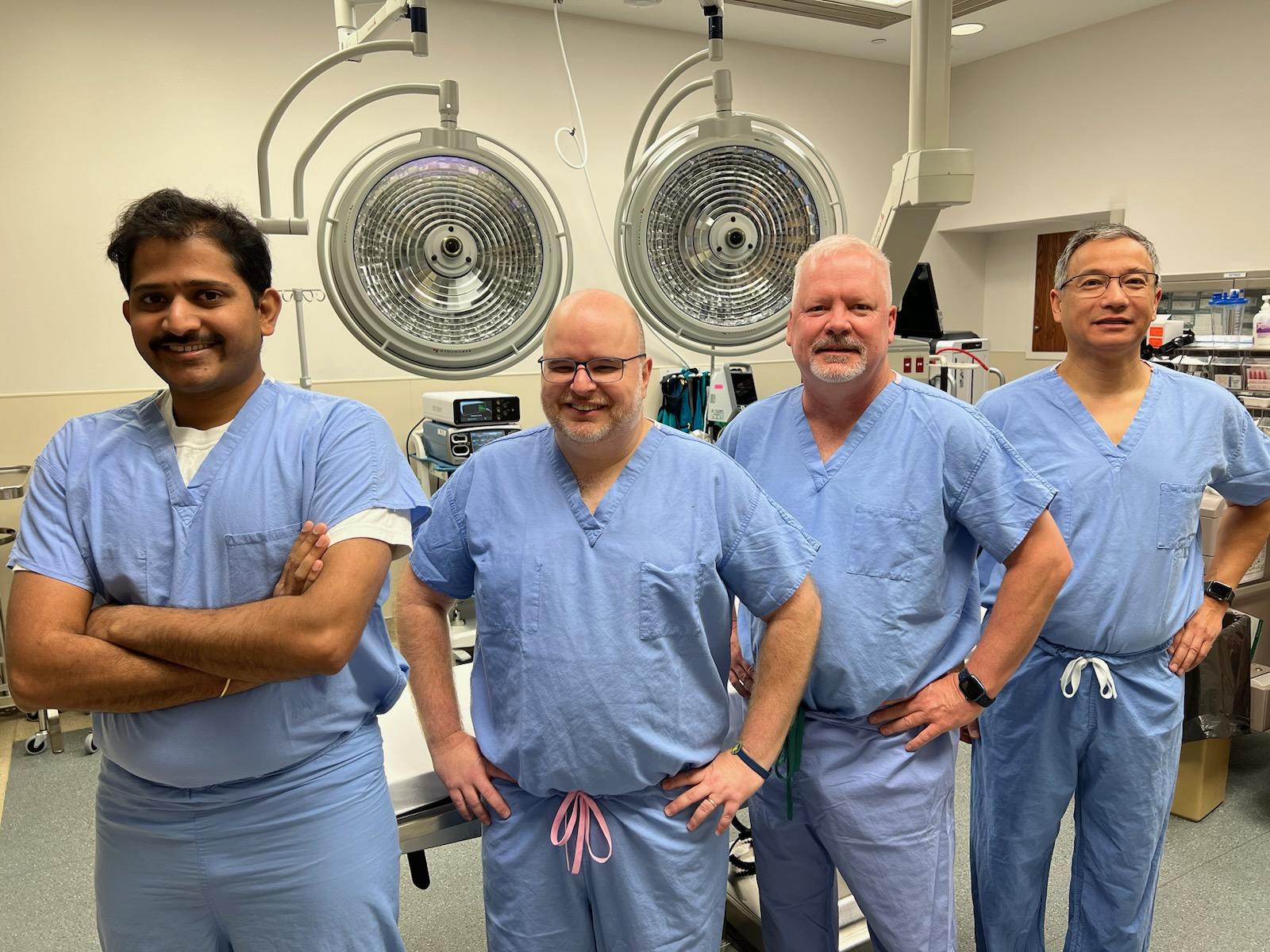 Endourology and Stone Disease
Camden Clark's Urology team provides minimally invasive and noninvasive management of kidney stones and other urinary tract stones.
Men's and Women's Health Conditions
Our urologists have experience in female pelvic medicine, such as restoring urinary continence and treating other conditions that affect a woman's urinary tract, including overactive bladder.
We treat a wide range of conditions affecting men's health, including benign prostatic hyperplasia or enlarged prostate, voiding dysfunction, and urinary incontinence.
Camden Clark offers robotic urological surgeries such as robotic prostatectomy, robotic nephrectomy, cystectomy, among others. Minimally invasive robotic urosurgery is the latest in diagnostic and treatment techniques for people with disorders or diseases of the kidneys, bladder, and prostate.
Using the da Vinci-Xi® Surgical System, this technology is ideal for complex and precise urologic surgeries. Guided by a surgeon's hands, the robotic arms of the da Vinci-Xi® Surgical System allow our providers to perform major surgery through tiny incisions with pinpoint accuracy.
WVU Medicine Camden Clark's Department of Urology provides an extensive range of services to optimize survival outcomes and quality of life of our patients with urologic cancers. Our urology team features fellowship-trained surgeons who specialize in cutting-edge surgical techniques to treat patients with cancers of the bladder, kidney, and prostate.
We work collaboratively with our dedicated team of providers and support staff at the WVU Medicine Camden Clark Regional Cancer Center to ensure comprehensive urologic cancer treatment. Our treatment plans and decision-making process in each patient's case are based on the American Urologic Association and the National Comprehensive Cancer Network Clinical Practice Guidelines, which provide the most up-to-date, evidence-based, consensus-driven management recommendations.
Prostate Cancer Treatment
In addition to kidney and bladder cancers, Camden Clark provides prostate cancer screening, prevention, and various treatment options. Prostate cancer is the most common cancer among American men, with more than 183,000 new cases diagnosed each year.
Prostate cancer is highly treatable with a number of options available for treatment, which vary based on the stage of prostate cancer at the time of diagnosis, age, other existing health conditions and personal preferences. Common treatment options for prostate cancer include surgery or radiation.