Breathe Easier with Award-Winning Pulmonary Care 
If you're experiencing any breathing problems or allergies, our pulmonary specialists can help you breathe easier. Our highly-trained providers are skilled at helping people with a wide range of diseases and disorders of the lungs and respiratory tract. Experience award-winning pulmonary care with us, at WVU Medicine Camden Clark Medical Center.
Interventional Pulmonology (IP) uses the latest technology to diagnose and treat a variety of lung conditions using minimally invasive techniques. IP is an advanced subspeciality of pulmonary medicine. Interventional pulmonologists undergo advanced training to provide these specialized services.
Dr. Roshen Mathew is the director of interventional pulmonary services at WVU Camden Clark Medical Center. He is one of the only two interventional pulmonologists in the state of West Virginia. He has undergone a specialized fellowship for this and has years of experience in this field. He is board certified by the American Association for Bronchology and Interventional Pulmonology (AABIP) and is involved in research and innovations with this field.
The Interventional Pulmonology (IP) Program at WVU Camden Clark Medical Center is the only program in the Mid-Ohio valley, and one of the two in the state of West Virginia. As part of our comprehensive lung program, our board-certified interventional pulmonologist and thoracic surgeons perform advanced diagnostic bronchoscopy, pleural procedures, and therapeutic bronchoscopy.
The IP Program offers consultation services for both malignant and benign disorders of the lung and the airways and a multidisciplinary approach to evaluation and management.
What We Treat
We treat a variety of pulmonary issues including:
chronic obstructive pulmonary disease (COPD), including chronic bronchitis, emphysema, asthma, and cystic fibrosis
interstitial lung diseases, including sarcoidosis, pulmonary fibrosis, hypersensitivity pneumonitis, and pulmonary vasculitis
lung infections, particularly in people with suppressed immune systems
lung cancer
Hemoptysis
Pneumothorax
Pleural effusions
Prolonged air leaks after lung surgery
Pulmonary alveolar proteinosis (PAP)
Tracheal stenosis, Tracheal mass
Bronchial strictures
Lung Nodules and mass
Airway obstruction and or lung atelectasis caused by cancer
Procedures Performed
Advanced Diagnostic Endoscopy & Bronchoscopy
Navigation bronchoscopy for lung nodules
Endobronchial ultrasound (EBUS)-guided transbronchial needle aspiration of mediastinum
Esophageal Ultrasound (EUS- FNA) guided fine needle aspiration of mediastinum, liver, adrenal glands and paraoesophageal masses.
Radial endobronchial ultrasound for lung nodules
Transbronchial cryobiopsy
Ultrasound guided biopsy
Ultrasound guided biopsy of the lymph nodes, liver, and lung mass
Therapeutic Bronchoscopy
Rigid bronchoscopy
Airway stent placement
Foreign body removal
Balloon dilation of airways
Endobronchial cryotherapy
LASER, and Argon plasma coagulation
Electrocautery/electrosurgery
Endobronchial valve placement for persistent air leaks
Bronchoscopic lung volume reduction for Emphysema (BLVR)
Fiducial placement for radiation therapy
Percutaneous Tracheostomy
Whole lung lavage
Pleural Procedures
Pleural ultrasound guided biopsy
Thoracentesis
Tunneled indwelling pleural catheter placement
Chemical Pleurodesis
Thoracoscopic pleural biopsies and pleurodesis.
Respiratory Therapy Services
Respiratory care practitioners are directly involved in diagnosis, treatment, and preventive care of the patient with respiratory problems. Patients with COPD, emphysema, asthma, chronic bronchitis, lung cancer, and other chronic and acute lung conditions may benefit from respiratory care. Procedures include breathing treatments, arterial blood gases, oxygen administration, incentive spirometry, CPAP/BiPAP, and ventilator management.
Pulmonary Rehabilitation Program
Our Pulmonary Rehabilitation Program is a comprehensive education and exercise program may benefit patients who have chronic obstructive pulmonary disease (COPD), emphysema, asthma, chronic bronchitis, lung cancer, and other chronic lung conditions. The Pulmonary Rehabilitation Department also offers monthly support group meetings.
BodyVision Intraoperative CT Imaging
Body Vision Medical's C-Arm Based Tomography (CABT) provides intraoperative CT like imaging that enable pulmonologists to visualize the actual lung lesion and lesion location during a diagnostic bronchoscopy procedure so that they can confidently biopsy from smaller, more difficult-to-access lung lesions at an earlier stage. This dramatically increases the likelihood of an early, definitive diagnosis for potential lung cancer patients, improving the probability of timely treatment and patient survival.
Body Vision's intraoperative CT imaging enables pulmonologists to see the actual lesion and lesion location intraoperatively in real-time so that they can precisely navigate to the lung lesion and visually confirm that they are indeed taking tissue samples from within the lesion during biopsy. No other technology readily accessible to pulmonologists enables this kind of image-guided biopsy that has been clinically proven to maximize the likelihood of obtaining a conclusive diagnosis.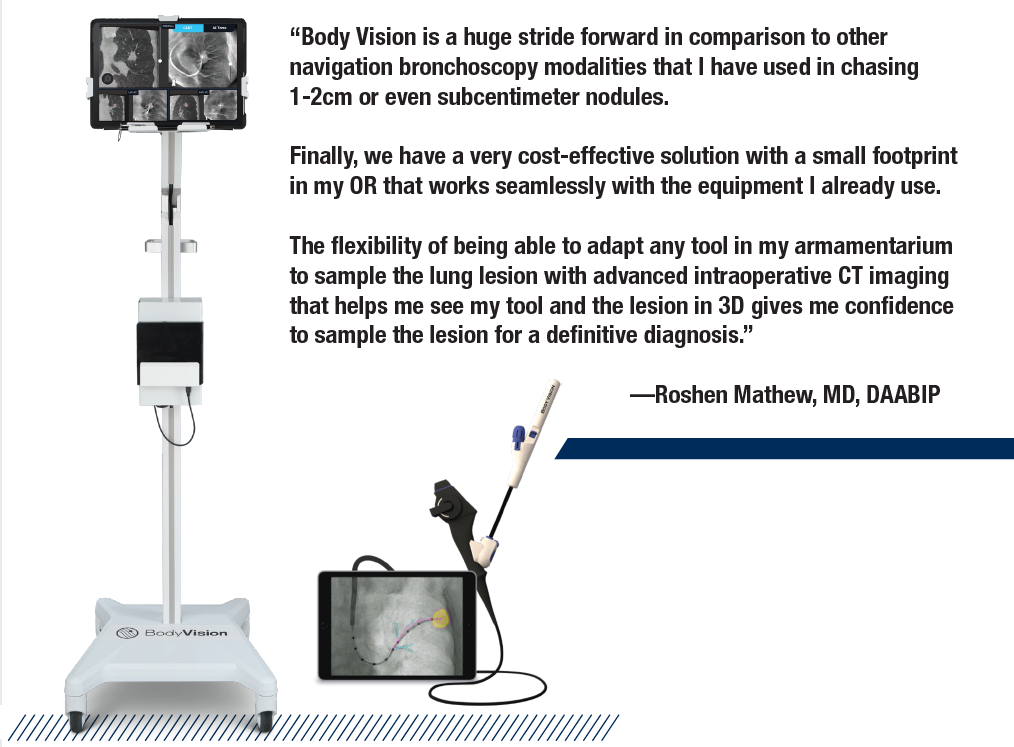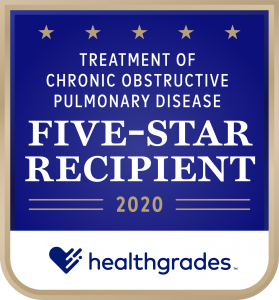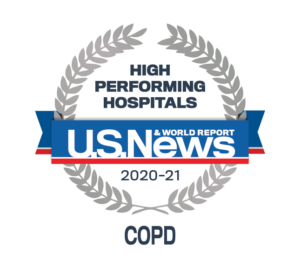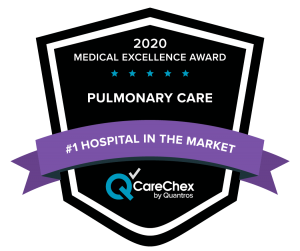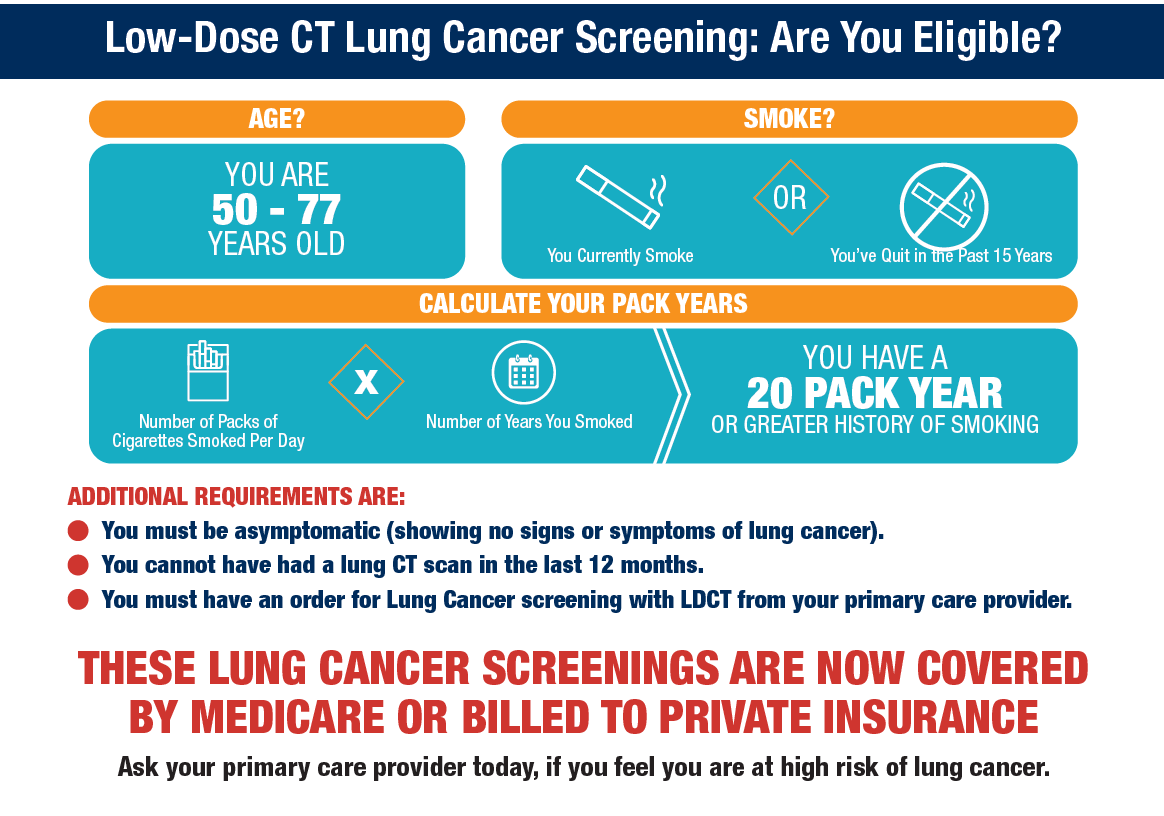 Make an Appointment
 To make an appointment with our interventional pulmonology team, call 304-424-4721.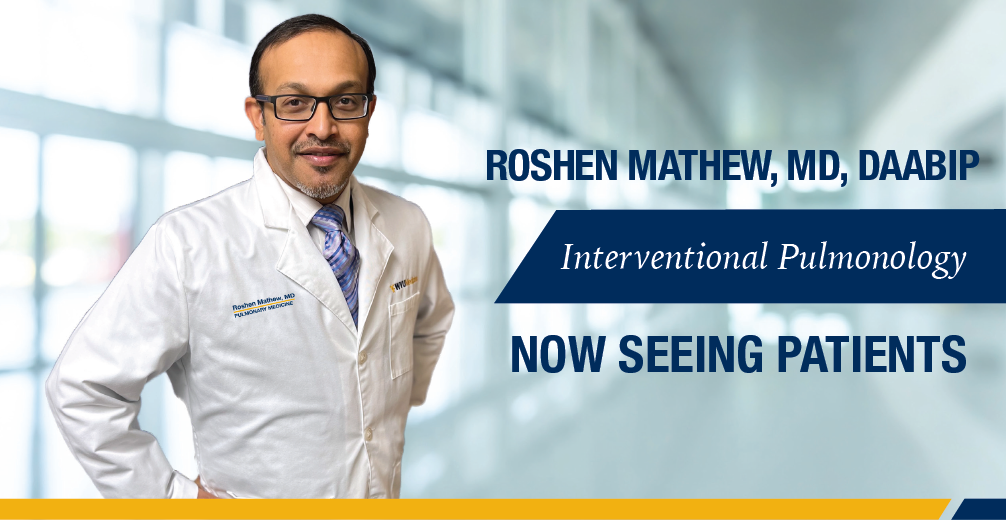 Sorry, no providers were found to match the search.
Camden Clark Pulmonology
Address
800 Garfield Ave Parkersburg, WV 26101