Our pulmonary specialists are skilled in helping people with a range of pulmonary conditions and diseases, including:
We participate in clinical drug trials in sepsis, pneumonia, COPD, and asthma.
Our services include:
fiberoptic bronchoscopy
transbronchial lung biopsy and needle aspiration
a full spectrum of pulmonary function testing
metabolic studies for nutritional assessment
cardiopulmonary exercise testing
bronchial provocative challenge tests
pulmonary rehabilitation
challenge testing for sensitization to specific allergens or workplace agents
whole lung lavage
management of complex critical illness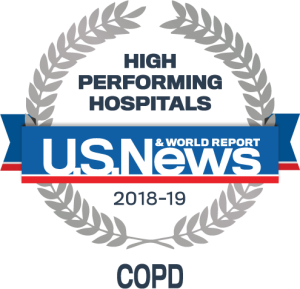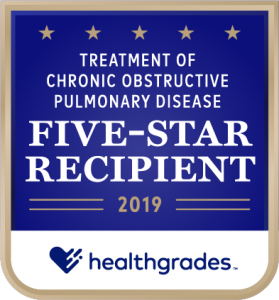 Pulmonary rehabilitation – This comprehensive education and exercise program may benefit patients who have chronic obstructive pulmonary disease (COPD), emphysema, asthma, chronic bronchitis, lung cancer, and other chronic lung conditions. The Pulmonary Rehabilitation Department also offers monthly support group meetings.
Respiratory therapy – Respiratory care practitioners are directly involved in diagnosis, treatment, and preventive care of the patient with respiratory problems. Patients with COPD, emphysema, asthma, chronic bronchitis, lung cancer, and other chronic and acute lung conditions may benefit from respiratory care. Procedures include breathing treatments, arterial blood gases, oxygen administration, incentive spirometry, CPAP/BiPAP, and ventilator management.
Sorry, no providers were found to match the search.
Camden Clark Pulmonology
Address
800 Garfield Ave Parkersburg, WV 26101