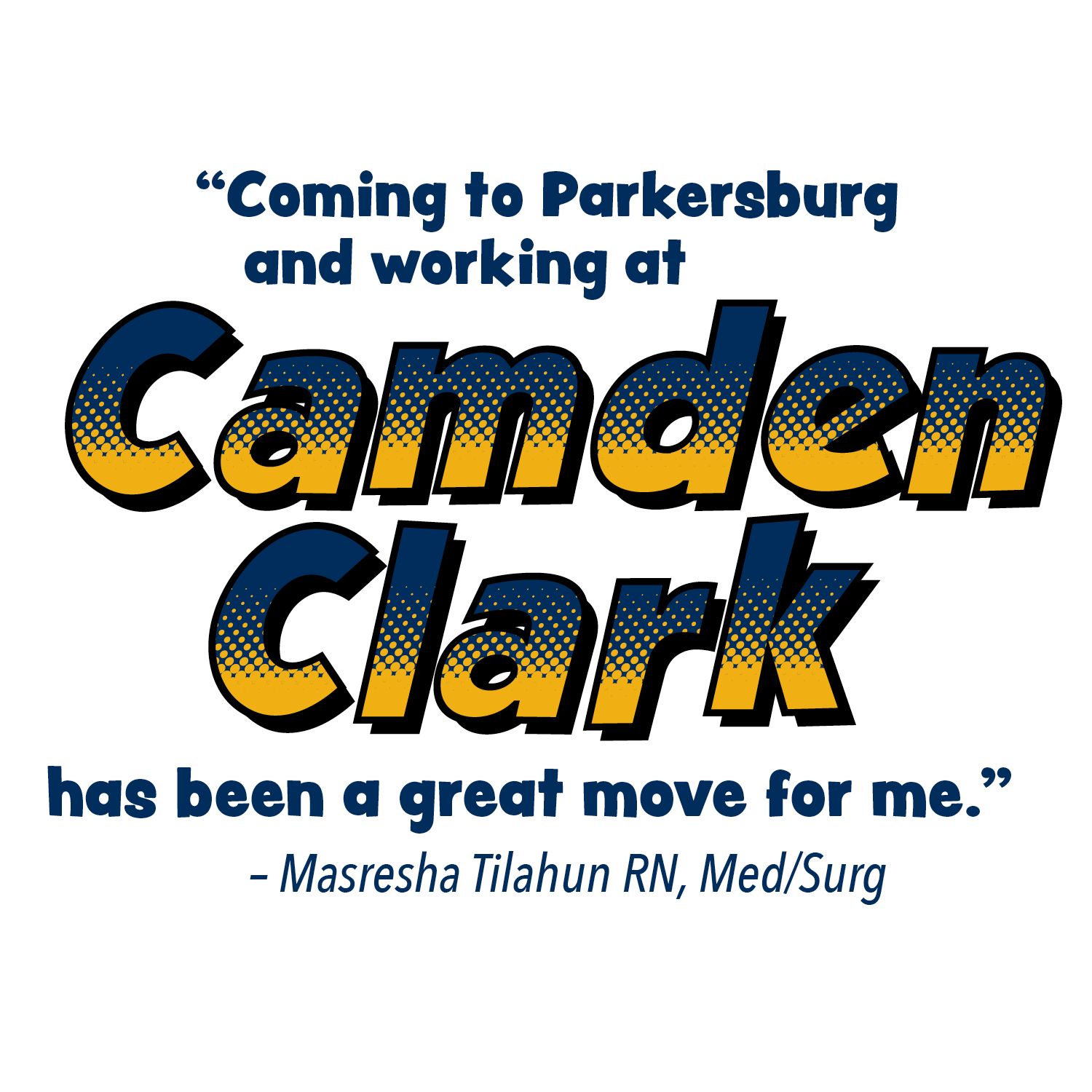 Located in the Mid-Ohio Valley, WVU Medicine Camden Clark Medical Center, Camden Clark Regional Cancer Center, and affiliated physician offices serve a population of about 250,000.
Parkersburg is a family-oriented community, rich with outdoor activities, such as hiking, boating, camping, and golf. Parkersburg offers affordable housing and is ideal for families and those starting or advancing their careers. Conveniently located less than 2 hours southeast of Columbus, Ohio.
Career Growth

at WVU Medicine Camden Clark
ADVANCED TECHNOLOGY
Using Epic, system-wide helps all our providers work smarter not harder.  Our systems and tools are extremely user-friendly and efficient for nurses, allowing more time with patients.  

REGISTERED NURSE CAREER LADDER
We want you to grow professionally and we do our best to facilitate your career advancement and continuing education. Ask about our CAPE program.
The CAPE program (Clinical Advancement for Professional Excellence) is a system-wide clinical advancement program (clinical ladder) to enhance professional development provide a reward system for quality clinical performance, promote quality nursing, and improve job satisfaction for inpatient direct care nurses.
Listen

to our team members
Why Nurses Choose to
Work With Us

Dependent Tuition Assistance 
The Dependent Tuition Assistance Program provides up to 100% university tuition paid for eligible dependents that attend WVU Morgantown, Beckley, Keyser campuses, or WVU Online after 3 years of full-time service.  Dependent Tuition Reimbursement up to $1,500 per semester is available for other accredited colleges or universities after 5 years of full time service.

FURTHER YOUR EDUCATION
The Employee Tuition Reimbursement Program provides reimbursement to eligible employees who attend WVU Morgantown, Beckley, or Keyser campuses, or WVU Online or who take classes at an accredited college or university.

STUDENT LOAN ASSISTANCE
We will help you pay off your student loans faster! Each month, WVU Medicine will pay a set amount toward your student loan.

GREAT SALARY AND BENEFITS
We offer a competitive wage, great benefits, and a generous paid time off plan. 
Our Culture is
Healthy & Positive
WE HAVE A FAMILY ATMOSPHERE THAT VALUES TEAMWORK AND RECOGNIZING EACH OTHER FOR A JOB WELL DONE.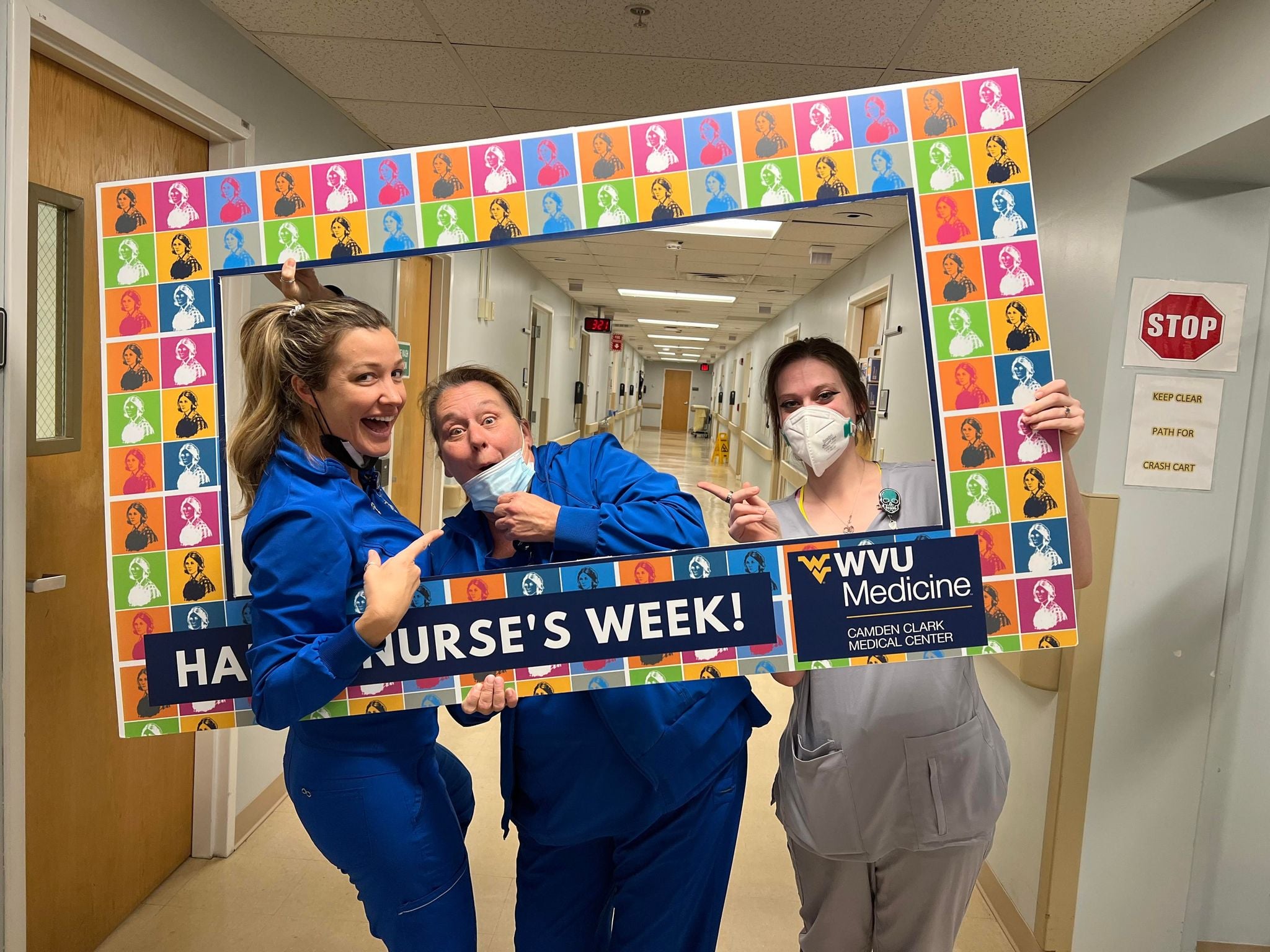 Seriously, guys, we
actually

like each other.
WE'RE FILLING FULL-TIME, PART-TIME & PRN RN POSITIONS
 Med Surg

Observation

Ortho/Neuro

Telemetry

ICU

ACU

Cardiovascular-Open Heart

Critical Care

Emergency Department

Surgery-CVOR, Ortho, Main OR

Women's and Children's

Float Pool-Full-time,

Part-Time, PRN Tiered Rates
Clinical Preceptor
Flexible schedule
Ortho/Neuro
Medical/Surgical
OR Services
Women's & Children's
Director
RN Manager
Quality Nurse Specialist
Quality Nurse Specialist
Hybrid Partial Work from Home Option, Flexible Schedule, Weekends & Holidays Not Required
RN Nightshift Supervisor
Flexible schedule
Acute Care
$15,000 Bonus
3 Year Commitment
$5,000 paid upon hiring
+ $5,000 after years one and two
$10,000 Bonus
2 Year Commitment
$5,000 paid upon hiring
+ $5,000 after year one
$5,000 Sign-on Bonus
1 Year Commitment
$5,000 paid upon hiring
$437.50 / Month
Maximum Commitment
That's at least double what most places pay!
$12,000
for Registered Nurses
in exchange for relocation to West Virginia and one year of full-time service with WVU Medicine Camden Clark.
Let's Start A
Conversation
Please e-mail your resume to JOBS@CCMH.ORG and be sure to include the position title in the subject line or contact us at (304) 424-2205
The Fine Print: RNs accepting part-time (0.5 to 0.8 FTE) positions are eligible for 50 percent of the bonus. Employee will be contractually obligated to stay with organization for a defined period of time in the same job, FTE, and in a bedside role. If employee leaves or transfers prior to completed the time period, the employee must pay the bonus back in full. Individuals promoted to leadership role will be reviewed on case-by-case basis for payback purposes. Hurry! Bonus structure expires December 31, 2022.