The best possible care, close to home – that's what we provide Wetzel County and the surrounding area through our affiliation with WVU Medicine, West Virginia's largest healthcare provider.
We are grateful for the confidence and trust you place in us to provide your healthcare. The focus of all our activities is to provide you with a high-quality healthcare experience.
As your community hospital, Wetzel County Hospital is dedicated to bringing you excellent services with personal attention that is unmatched. Whether you are staying in the hospital or using one of our outpatient services, we hope you find your visit more than satisfactory.
Committed to our community, Wetzel County Hospital strives to continually improve our facility and services to better meet your needs. On behalf of our entire team, thank you for trusting us with your healthcare needs.
Our expert physicians provide comprehensive evaluation and treatment of cardiovascular diseases, cardiopulmonary services, and cardiac rehabilitation.
We treat diseases affecting the bones, joints, and muscles with non-operative and surgical therapies, including minimally invasive procedures.
We offer convenient, high-quality care for your family's routine medical needs and the best possible preventive care to help you stay well.
Our pain management program offers a full range of treatments and services for patients suffering from chronic or acute pain.
Our highly trained therapists are experienced in treating a wide variety of health issues to relieve pain, improve strength, and regain mobility.
We provide a swing bed program to help patients who've experienced an acute illness recuperate before going home.
Excellent jobs and great benefits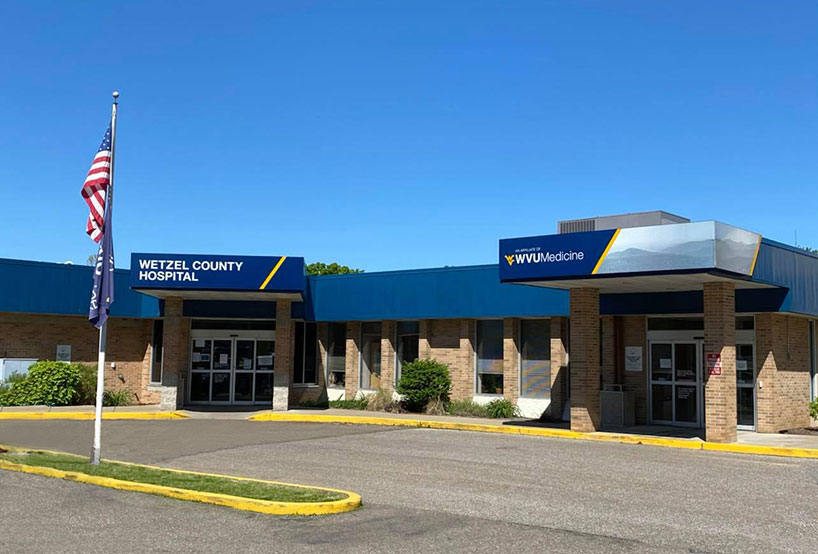 Wetzel County Hospital offers competitive pay and benefits to attract and keep the best employees who share our commitment and compassion in providing the highest quality patient care. Pursuing a career here means you have access to challenging and rewarding opportunities in clinical and non-clinical areas.
Visit our careers page now to view all open positions.
We've been in the business of caring and healing for 100 years
Since 1920, Wetzel County Hospital has served patients from the Northern Panhandle to the Mid-Ohio Valley regions of West Virginia. Located in New Martinsville, we strive to deliver individualized patient care and improve the lives of those in our community.
3 East Benjamin Drive, New Martinsville, WV 26155