Excellence in Surgical Care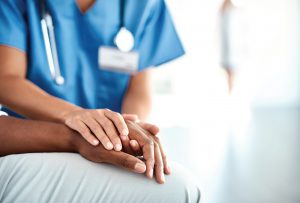 Berkeley Medical Center's expert team of surgeons combine state-of-the-art surgical technologies with the patient-centered medical care you expect from WVU Medicine.
Our surgeons use advanced imaging systems, specialized robotic instruments, and computer-guided surgical navigation systems to provide advanced surgical care and the best possible outcomes for our patients.
Services
Berkeley Medical Centers offers a full range of minimally invasive surgeries and procedures, including:
adult and pediatric general surgery
pacemaker implants
gastrointestinal surgery
otolaryngology head and neck ENT surgery
thoracic surgery
surgery for injuries that result from trauma
surgical oncology
urologic disorders
OB/GYN surgery
spinal and craniotomy surgery
pulmonary surgery including Endobronchial Ultrasonic biopsy (EBUS) procedures
orthopedic including total knee and total hip plus revisions, orthopedic trauma
Our total knee and total hip program is Joint Commission Gold Certified, demonstrating compliance with national standards for healthcare quality and safety. It is also designated as a Blue Distinction Center by Highmark Blue Cross and Blue Shield confirming that Berkeley Medical Center has met nationally established quality care and outcomes criteria, including cost measures that address consumers' need for affordable healthcare
Berkeley Medical Center is pleased to announce the capability to perform Endobronchial Ultrasound (EBUS). EBUS is a minimally invasive but highly effective procedure used to diagnose lung cancer, infections and other diseases causing enlarged lymph nodes in the chest. Click here for more information about this procedure.
More Information
Contact Surgical Services at 304-264-1287, extension 31802 for additional information.