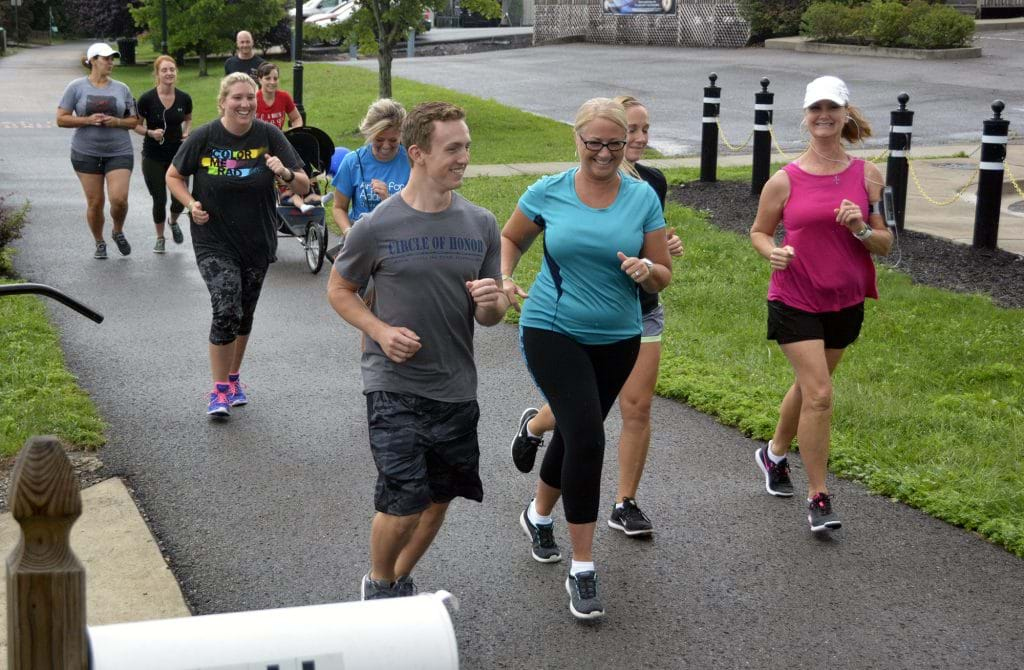 Weekly E-news
Please click on the following link to subscribe to our e-news Wellness Wire which will be delivered conveniently each week to your email inbox.
Wellness Classes
Please click on the following link for more information on our current Wellness Classes being offered. The current class schedule and also the registration form will be listed there which every employee will need to fill out and send to the Wellness Center. Classes are free when using Wellness Points!
Wellness Programs
WVU employees can manage or improve their health by participating in any of the following programs:
Mindfulness Programs include weekly meditations and Mindful Steps series and are free for students, faculty, staff, and employees of WVU. For more information or to schedule a session for your department, please contact wellness specialist Anthony Danko (Anthony.Danko@hsc.wvu.edu).
Walk 100 Miles in 100 Days® is an annual program that encourages participants to develop the habit of walking at least one mile a day as a form of exercise. The program typically runs from late-May through the end of August and includes a commemorative t-shirt participants can purchase at a nominal cost.
Finding Wellness is a free program that focuses on nutrition and exercise that meets once a week for six weeks at the WVU Medicine facility at the University Towne Center. Employees and their spouses can sign up for this program at: https://wvumedicine.org/ruby-memorial-hospital/services/wvu-specialty-clinics/finding-wellness/