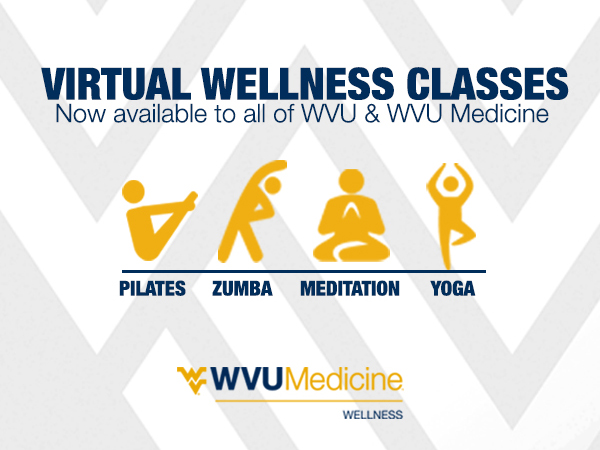 Due to the on-going developments related to COVID-19, all Wellness classes will continue to be held virtually for the remainder of 2020. Virtual wellness classes are free and available to all of WVU and WVU Medicine.

Virtual Wellness Classes are a great way to exercise from your home or office while using the Practice of Social Distancing to help prevent the spread of COVID-19.
Online fall classes from September 8 – December 18 include:
Virtual Cardio Fusion with Weights
All classes listed above will be offered through Webex video conferencing.
Virtual Tai Chi – Starting on August 17, this class will be offered Mon, Wed & Fri at 10 am through the remainder of the year.
Please see our Wellness Calendar for class days, times and meeting invitations.
Wellness Calendar