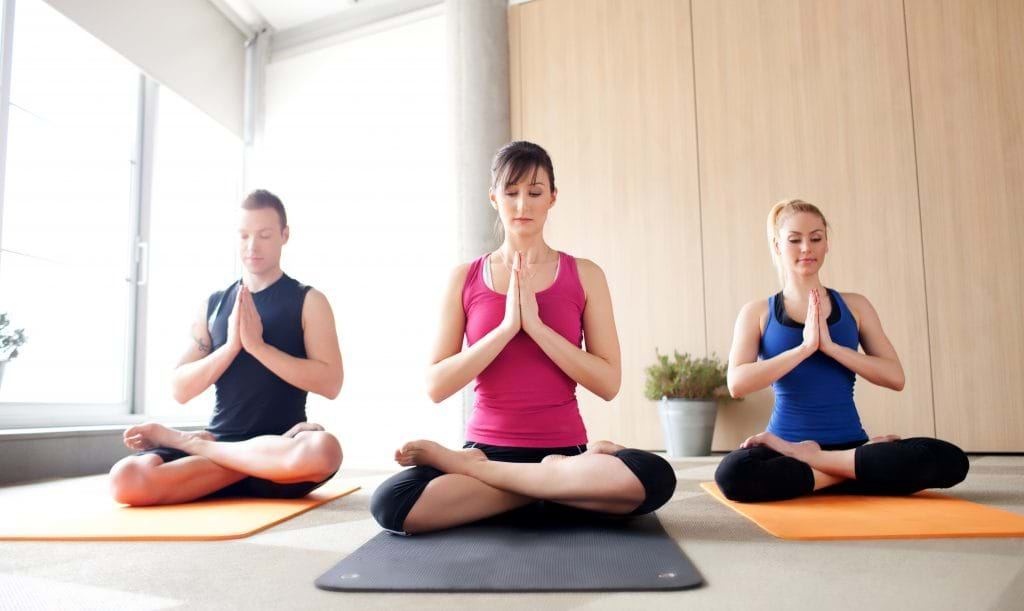 Instructor: Heidi Sherwin
Class Title: Flow & Restore Yoga
Dates:  January 17 – March 7
Time: 12:15 pm – 1:00 pm
When: Tuesdays
Location: Wellness Studio Room G-278 (Health Sciences Center South)
Description: Flow & Restore Yoga offers you 45-minutes to re-boot midday by combining the best of vinyasa and restorative yoga practices. In a relaxing environment, you will unravel tension and enhance circulation with a rejuvenating vinyasa sequence that blends standing postures and sun salutations. Restful supported postures, breathing practices, and guided relaxation will fill the second part of class, so you can leave with a deeper felt-sense of calm and resiliency. Flow & Restore yoga is great for all levels of experience.
—
Class Title: Yoga Flow on the Go
Dates: January 12 – March 9
Time: 4:30 pm – 5:15 pm
When: Thursdays
Location: Wellness Studio Room G-278 (Health Sciences Center South)
Description: During an active day, transition your body and mind into a more balanced state of being with Yoga Flow on the Go. This 45 minute class weaves together fluid breath-led movement, energizing standing postures, twists and forward folds, and guided relaxation practices that will invite you to de-stress and unravel tension. Each practice is creatively curated to counter the effects of work-day postural habits, so you can enhance your joint health, muscle tone, flexibility, circulation and mental well-being. Some prior yoga experience is helpful.
No registration required, walk-ins are welcome.