November 2-3
Hosted by the WVU Heart & Vascular Institute
Morgantown, West Virginia
COURSE CREDITS
CME: 12   I  NURSING: 14.5
WELCOME
The WVU Heart and Vascular Institute is proud to host the second annual Advances in Cardiovascular Medicine conference presented by national leaders.
This conference has been designed for physicians who have interest in cardiovascular medicine, including specialists in interventional cardiology, cardiovascular surgery, advanced heart failure, electrophysiology, and imaging diagnostics, as well as fellows, residents, nurses, and other healthcare professionals interested in cardiology-related diseases and treatments.
During the two-day event, there will be keynote presentations followed by case presentations and panel discussions. The focus will be on integrating multidisciplinary teams for optimizing patient-centered therapies. The schedule provides opportunities to meet with exhibiting vendors and research groups that are helping provide improved treatment options.The course also features networking opportunities, including a technology exhibit, where the latest diagnostic algorithms and therapies will be displayed.
Predominantly case based discussions on contemporary cardiology topics including:
The Emerging World of Cardiology: The National ACC Update
Viability and Chronic Total Occlusions
PET Viablility – Uptake for Life
Low Dose Dobutamine – Contraction Action
Cardiac MR
Role of CT coronary angiography
Common myths of Coronary artery disease and evolving therapies: A pathologist's view
The high bleeding risk patient: which stent, which drug?
Young female patient with spontaneous coronary artery dissection and recurrent ischemia
Patient selection for protected PCI: who benefits most?
Secondary mitral regurgitation should be treated with transcatheter techniques
Pathology of Structural heart diseases-the known and unknown
Clinical conundrums in valvular heart disease that the guidelines do not address
Use of digital technology for understanding valvular heart disease
Conscious Sedation TAVR without TEE
Can we HALT the Aortic valve thrombosis?
The future of Mitral therapies is Percutaneous Repair or Replace
Heart Failure: Challenges and opportunities
Heart Failure in Women
Is this the heart or the cancer-therapy?
Should I repair the valves during LVAD implantation?
Novel therapies for Pulmonary Hypertension
How do I innovate for overcoming heart failure readmissions?
Technology enabled care in rural Appalachia
Diagnosing early valvular heart diseases, but can we intervene?
Special Considerations and Treatment for Women with Heart Disease
The Endgame of the Opioid Crisis – The Problem and Solutions
Management of Refractory Atrial fibrillation
Implementing CABANA, CASTLE-AF and CAPTAF in my clinical practice
His bundle pacing, leadless pacing, septal pacing, ultrasound pacing: will they replace conventional techniques?
Thank you to our sponsors!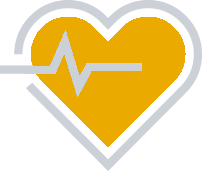 Learn Latest Advanced Treatments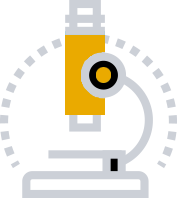 View Cutting-Edge Research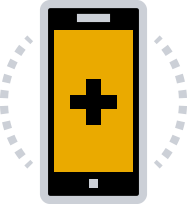 Explore State-of-the-art Technologies
CONTINUING EDUCATION INFORMATION
Target Audience
Cardiovascular professionals, faculty, residents, medical students, nurses, and community providers.
Learning Objectives
By attending the conference, participants should be able to:
Compare contemporary diagnostic methods in
cardiology including mobile health solutions
Compare and contrast the benefits of non-surgical
management with surgical management of complex
coronary artery disease
Discuss the medical management of heart failure and
identify advanced treatments
Recognize expanding indications for structural heart
interventions with real world case illustrations
Discuss guidelines and advances in cardiac ablation
and HIS bundle pacing
Accreditation and Designation
The West Virginia University School of Medicine is accredited by the Accreditation Council for Continuing Medical Education to provide continuing medical education for physicians.
The WVU Office of CME designates this live activity for a maximum of 12 AMA PRA Category 1 Credits™. Physicians should claim only the credit commensurate with the extent of their participation in the activity.
This continuing education activity has been provided by the West Virginia University School of Nursing for 14.5 contact hours. The West Virginia University School of Nursing is an approved provider of continuing education by the State of West Virginia Board of Examiners for Registered Professional Nurses, Legislature Rule §19CSR11-4 under provider number 50-26086.
Course Director
Partho Sengupta, MD, MBBS, FACC, FASE, Chief, Division of Cardiology, WVU Heart and Vascular Institute; Director, Cardiovascular Imaging, WVU Heart and Vascular Institute; Abnash C. Jain Chair and Professor of Cardiology, WVU School of Medicine
Course Co-Director
Vinay Badhwar, MD, FACS, FACC, Executive Chair, WVU Heart and Vascular Institute, Gordon F. Murray Professor and Chair, Department of Cardiovascular and Thoracic Surgery, WVU School of Medicine
Additional Information
For questions, or for more information prior to or during the conference, please contact Renee Hill at 304-598-4889.
For information on other upcoming CE conferences, contact the Office of CE at 304-293-3937, visit our website at ce.wvu.edu or e-mail us at ce@wvu.edu.
In case of emergency during the conference, please call Renee Hill at 304-598-4889
Disclosure
It is the policy of the WVU School of Medicine Office of CME to ensure balance, independence, objectivity, and scientific rigor in all its educational activities. All faculty/authors/planners participating in our programs are expected to disclose any relevant relationships they may have with commercial companies. For this conference, Dr. Abbas Ali has disclosed that he has received funding for IRB approved research as a PI from Lantheus Medical Imaging. All others have indicated that they have no relevant interests to disclose.
These relationships, along with the educational content of this program, have been reviewed and any potential conflicts of interest have been resolved to the satisfaction of the WVU School of Medicine Office of CME.
Special Thanks
Special thanks to our exhibitors for their support of this conference.
Cancellations
Important: If you are unable to attend the conference after you have registered, you must notify us in writing by October 18, 2019, to receive a refund. No refunds for conference fees will be made after October 18, 2019. A $25 fee will be charged for all cancelled registrations. We reserve the right to cancel individual sessions or the entire conference. In the event of a conference cancellation, a full tuition refund will be made.
Course Credits
| | |
| --- | --- |
| Anticipated CME | 12 |
| Anticipated Nursing Credit | 14.5 |
Registration Fees
| | | |
| --- | --- | --- |
| | Before November 16th | After November 16th |
| Physicians | $ 225.00 |  $ 250.00 |
| PA, NP, RN | $ 150.00 |  $ 175.00 |
| Other | $ 80.00 |  $ 100.00 |
Registration Fees for WVU and WVUH
| | | |
| --- | --- | --- |
| | Before November 16th | After November 16th |
| Full-time WVU Physicians | $ 175.00 |  $ 200.00 |
| Full-time WVU PA, NP, RN | $ 100.00 |  $ 120.00 |
| Full-time WVU Techs, Other Staff | $ 40.00 |  $ 55.00 |
| Full-time WVU Residents/Students | $ 25.00 |  $ 35.00 |
| All HVI Departmental Staff |  Free | Free |
EVENT DETAILS & ACCOMODATIONS
EVENT DETAILS
November 2-3, 2019
Location
Morgantown Marriott at Waterfront Place
Two Waterfront Place
Morgantown, West Virginia 26501
Click Here For Directions
ACCOMODATIONS
Morgantown Marriott at Waterfront Place
Two Waterfront Place
Morgantown, West Virginia 26501
Phone: 304-296-1700
Special Rate Online Reservations: Book your group rate for WVU HVI Cardiovascular Conference ($149 USD per night)
Reserve Now
Cut-off Date: Friday, October 18th is the last day to book under the group block and receive the discounted group rate. Any rooms reserved after this date will be subjected to hotels best available rate. Availability of rooms after last day to book subject to pay higher rates. Only reservations booked within the group block will receive the contracted group rate
THE WVU HEART AND VASCULAR INSTITUTE
Led by Vinay Badhwar, MD, FACS, FACC, and some of the most respected cardiac surgeons, cardiologists, interventional radiologists, cardiac electrophysiologists, and vascular surgeons, the heart and vascular programs of West Virginia University and WVU Medicine are among the best in the United States. Considered national experts in their field, our physicians are an integrated team that works closely together to bring state-of-the-art therapies to patients from West Virginia and the surrounding region.
About WVU Medicine
WVU Medicine unites the clinical and research faculty of the West Virginia University Health Sciences Center with the hospitals, clinics, and health professionals of the West Virginia University Health System. Together, they are a national leader in patient safety and quality, and are unified and driven by a passion to provide the most advanced healthcare possible to the people of West Virginia and beyond. WVU Medicine includes the physicians, specialists, and sub-specialists of the West Virginia University School of Medicine; the affiliated schools of the WVU Health Sciences Center; four community hospitals; three critical access hospitals; and a children's hospital, all anchored by a 690-bed academic medical center that offers tertiary and quaternary care.
About Morgantown, West Virginia
WVU Medicine is headquartered in Morgantown, West Virginia, a vibrant city located along the Monongahela River and close to the Pennsylvania border in the north central part of the state. The seat of Monongalia County and the home of West Virginia University, Morgantown has been voted Best Small City by numerous national organizations. With excellent schools, diverse restaurants, and outdoor activities, Morgantown is one of the major growth areas in West Virginia.
Available Sponsorship Levels
Platinum – $12,500 (1 sponsor)
Gold – $10,000 (2 sponsors)
Silver – $5,000 (7 sponsors)
Blue – $3,000 (13 sponsors)
Saturday Cocktail Reception Sponsorship
Lunch Exhibit Sponsorship
If you are interested in a sponsorship, please complete and submit the sponsorship form below.