The pool at the Health & Wellness Center offers a wide variety of programs for our club members to enjoy. Our pool includes dedicated lap lanes, and a warm water therapy pool for open swimming, or for members to join one of our many water aerobics classes. No matter your fitness level, our aquatic area is a great place to increase your strength and endurance through our fun classes and programs.
We offer the most accessible pool in the Mid-Ohio Valley. Our pool is open for recreational use except any time frame that has scheduled programming listed. Health & Wellness Center members enjoy open swim and/or recreational swim, play, water jogging, etc. We also offer three dedicated lap lanes which are open at all times.
Our pool is kept at a comfortable 84.5° and our atmosphere is kept at a warm 86° year-round, with radiant floor heating. We perform regular maintenance and continually monitor our facility to ensure it is the cleanest, most consistent pool in the Mid-Ohio Valley.
POOL AREA AMENITIES
Open Swimming
The indoor pool is open seven days a week and the lap lanes are available during facility operating hours. The pool opens 10 minutes after the facility opens and closes 10 minutes before closing each day.  Our heated indoor swimming pool is now open for your enjoyment during regular Camden Clark Health and Wellness Center hours.  During water aerobics, lap lanes are open, but not recreational swimming.
Mommy & Me Swim Class
Several sessions are offered throughout the year. Sessions are one day per week, over the course of 6 weeks. Children as young as 6 months and as old as 3 years can participate. Pricing is $80 per session for members and $100 per session for non-members.
Private Swim Lessons
Private swim lessons are available all year and by appointment.
Aquatic Classes
We also offer vigorous water aerobics and therapeutic arthritic water exercise classes. These classes are a great workout done in a low-impact environment—great for people who are tired of hurting after exercise but want to be challenged.
Whirlpool & Sauna
A whirlpool is located in the swimming pool area. Both locker rooms are also equipped with dry saunas. A steam room is located in the men's locker room.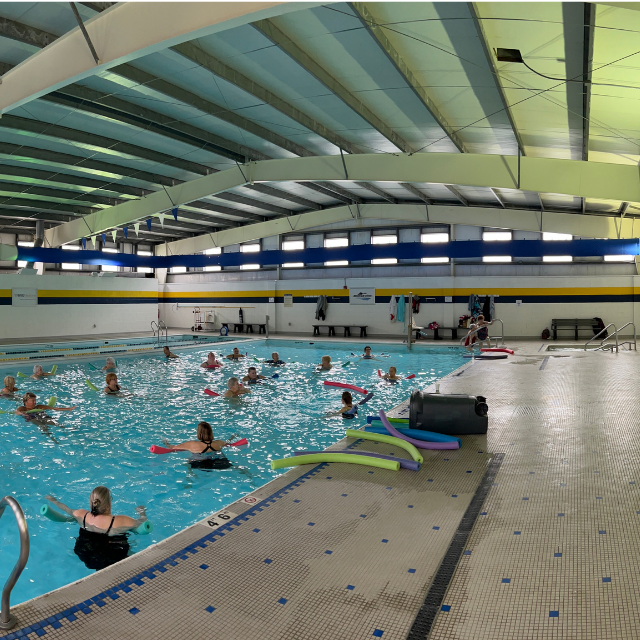 "This is the best pool in the area and the only combination with a clean pool and clean hot tub that is kept up with. For medical reasons it's the best thing for me and without it I have a hard time getting around.​"
Don Richardson, member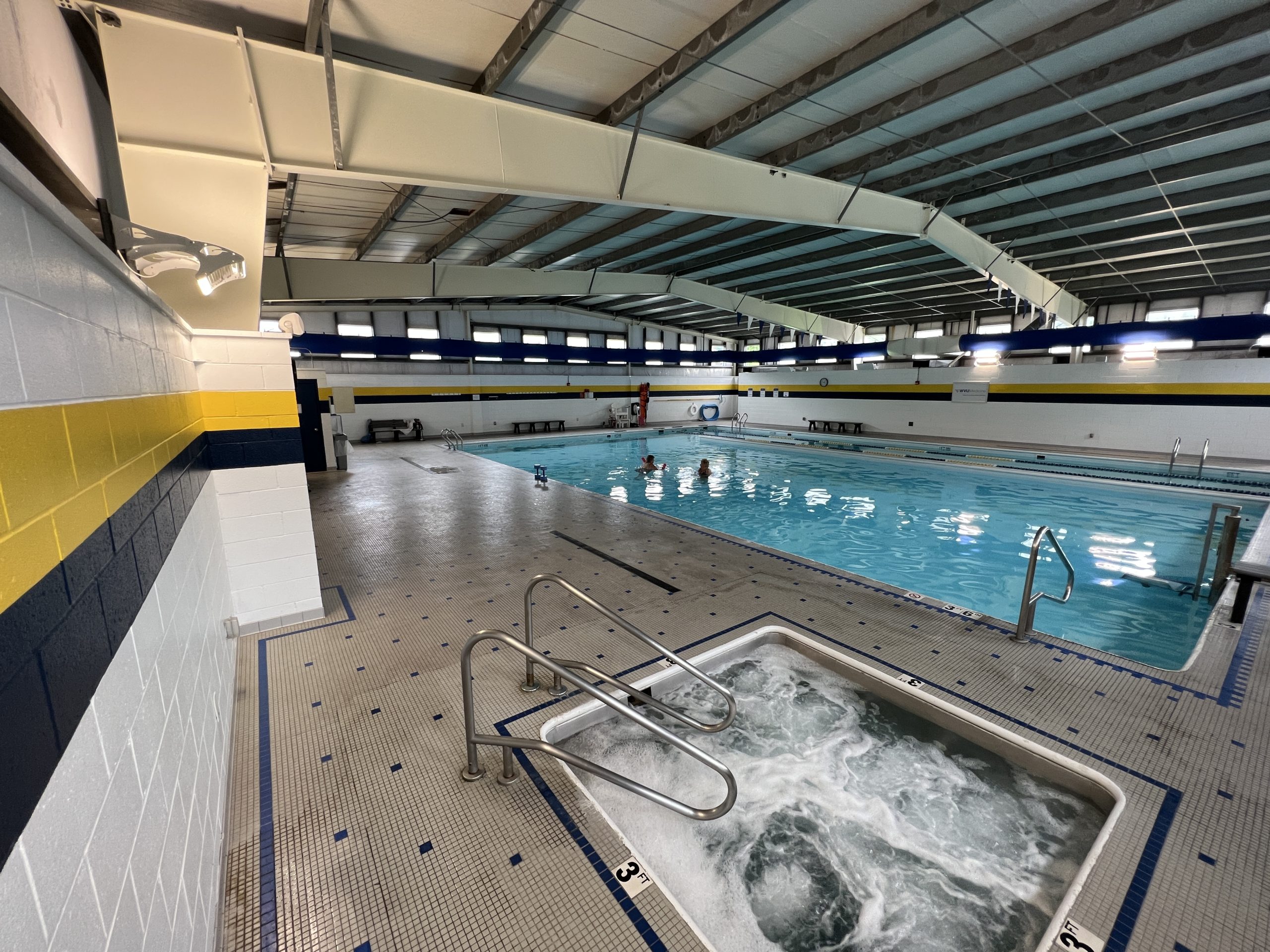 Included in each Camden Clark Health & Wellness Center membership is access to our state-of-the-art pool facility, featuring a warm water therapy pool with dedicated recreational use and lap lane sections, as well as access to our hot tub.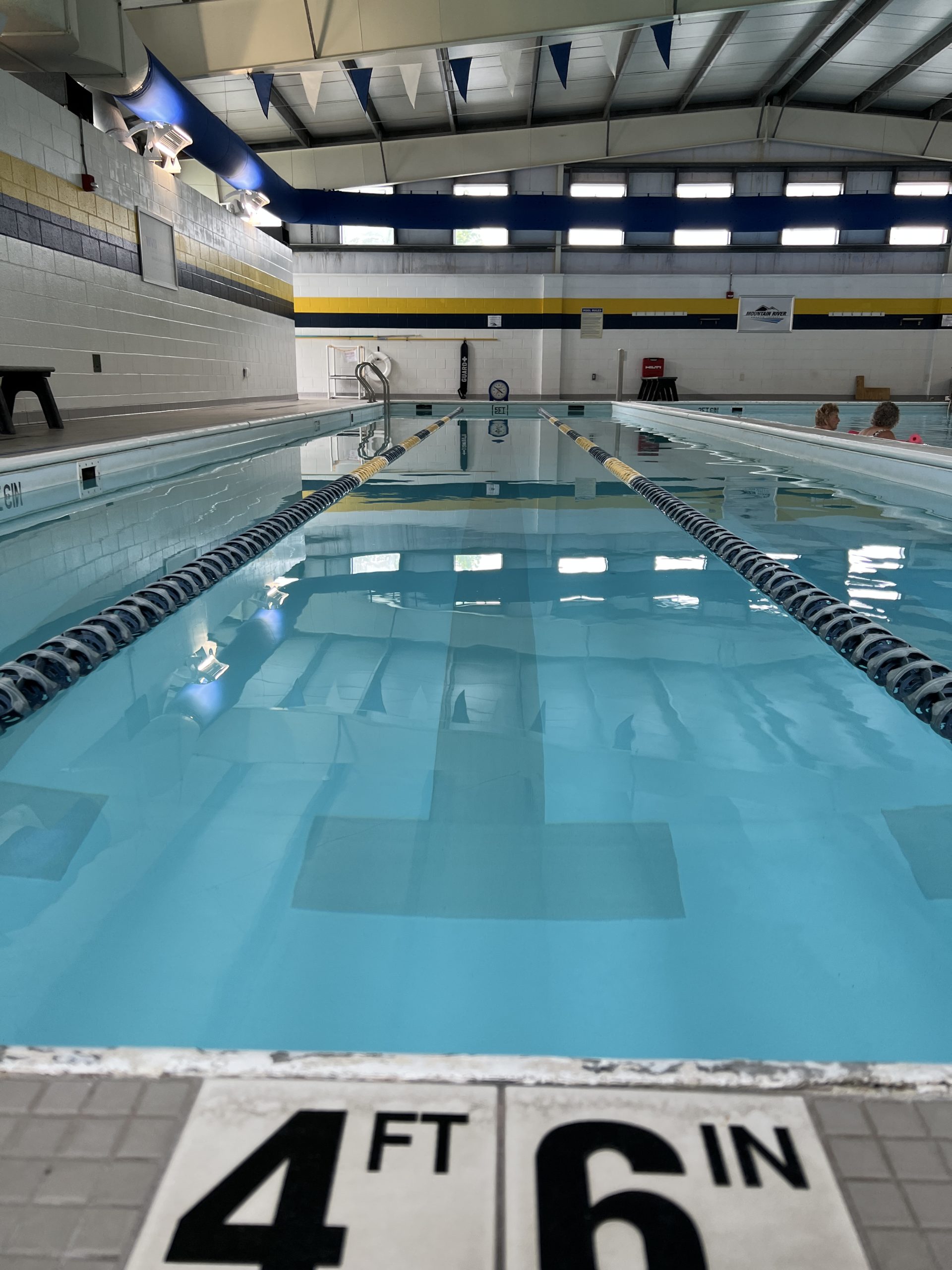 Gym H0urs
Monday 5:30 A.M. – 9:00 P.M.
Tuesday 5:30 A.M. – 9:00 P.M.
Wednesday 5:30 A.M. – 9:00 P.M.
Thursday 5:30 A.M. – 9:00 P.M.
Friday 5:30 A.M. – 8:00 P.M.
Saturday 7:00 A.M. – 6:00 P.M.
Sunday 11:00A.M. – 5:00 P.M.