Thank you for visiting the Garrett Regional Medical Center website.
GRMC has been serving the health needs of regional residents and visitors for over 60 years. At GRMC, our exemplary staff works hard to provide safe, high quality care to all of our patients.
At Garrett Regional Medical Center, we strive to treat every patient like a member of our own family.
We also strive:
To be the first choice for excellence in patient-centered care
To advance the health and wellness of the community
To be the best place for staff and physicians to practice
GRMC takes great pride in its clinical excellence and assuring that your patient experience is the best it can be. The physicians at GRMC achieve some of the highest scores for patient satisfaction in the state, and the hospital overall is among the best in the state in its readmission rate and in preventing medical complications.  We want you to know that you can count on us to serve you in maintaining good health and in treating you in times of critical need.
We appreciate your trust and confidence in GRMC, and we thank you for your support.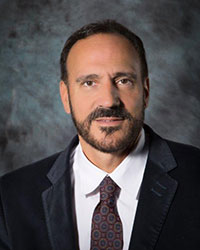 Mark Boucot, MBA, FACHE
President and CEO