Neurodevelopmental disabilities include problems related to the impairment of the growth and development of the brain or central nervous system, which can affect functional physical, cognitive, and communicative abilities. Often, these symptoms unfold as the individual grows.
The WVU Medicine Children's Neurodevelopmental Center multidisciplinary team aims to treat the whole child while focusing on his or her individual needs and improving the child's function and helping him or her to be more successful in school, the community, and home. The team focuses on functional limitations as a result of the child's diagnosis.
Conditions We Treat
We treat children with neurodevelopmental functional deficits due to a number of complex issues. Specific diagnoses may include, but are not limited to:
Autism spectrum disorder
Brain injury
Cerebral palsy
Complicated orthopaedic conditions
Demyelinating diseases
Developmental delays
Early childhood learning difficulties
Feeding and swallowing difficulties
Intellectual disability
Metabolic and genetic conditions, such as trisomy 21, fragile X syndrome
Neuromuscular disorders
Sensory processing difficulties
Spinal cord injury
Tumor resection
Therapy Services
We provide the following therapy services to children and families:
Initial interdisciplinary assessment
Comprehensive and coordinated follow-up evaluation and management to meet individualized medical, functional, and social needs
Individual treatment from occupational therapy, physical therapy, and speech-language pathology
Family resource counseling through our service coordinator
Occupational Therapy
Our occupational therapy services provide opportunities for children to develop skills for playing, school performance, and daily activities according to what is developmentally appropriate for the child's age group.
Impairments we address include, but are not limited to:
Developmental delay
Fine motor skill
Head, trunk, and postural control issues
Immobility
Motor sequencing difficulties
Muscle weakness
Sensory limitations
Tone imbalances
Physical Therapy
Our physical therapists are experienced with a variety of developmental disorders and delays as well as functional difficulties as a result of injury or illness. They understand the physical and mental struggles a child can face when dealing with the challenges of functional daily living. They work with other team members and families to help each child achieve his or her optimal developmental and functional potentials.
Difficulties treated may include, but are not limited to:
Balance impairment
Coordination difficulties
Endurance impairment
Gait abnormalities
Mobility impairment
Muscle weakness
Physical motor delays
Sensory/perceptual issues
Speech-Language Therapy
Our speech pathologists focus on providing communication skills and tools to children and adolescents with speech, language, swallowing, and communication difficulties. We work together with the child and family forming a therapy partnership to achieve their goals.
Issues addressed may include, but are not limited to:
Assistive technology training
Deficits in swallowing
Evaluation for augmented communication devices
Expressive and receptive language
Information processing in speed/function
Oral motor dysfunction
Speech intelligibility
Voice disorders
Applied Behavior Analysis (ABA)
Our ABA Clinic provides intensive one-to-one, evidence-based applied behavior analysis services to a limited number of children, ages two to  six years, who have been diagnosed with an autism spectrum disorder.
Treatment is based on the science of applied behavior analysis, combining discrete trial training with naturalistic and incidental teaching, as well as applied verbal behavior.
Programming is developed and supervised by a board-certified behavior analyst and is implemented by trained behavioral technicians, as well as students or volunteers, who are seeking training and experience in this field.
Our clinic serves as a model for evidence-based intervention for young children with autism, and we often host properly-screened visitors to observe our treatment.
Each child has an individualized curriculum that is implemented by at least two therapists (for generalization) throughout each day.
Our clinic serves children from 9:30 am to 3:30 pm five days a week, excluding holidays and staff training days. Depending on the child's needs, full- or part-time scheduling is available between 12 and 30 hours a week.
Parent involvement is important to the success of each child and required for continuity and generalization.
Referrals
Referrals to the Neurodevelopmental Center are made by a child's primary care provider. Please call 855 WVU CARE (855-988-2273)
---
Hours
Monday –  Friday
8 am – 5 pm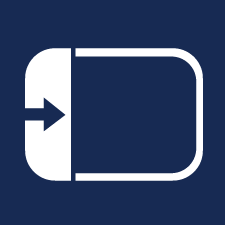 On the map, click on the icon to display all locations.
Click on a location for details.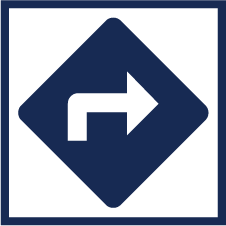 Once you select a location, click the directions icon. Google maps opens and allows you to enter your address for door-to-door directions.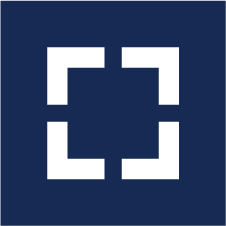 Click the view larger map icon to open directly to Google maps.