Physical and Occupational Therapy services provide treatment to ease pain and improve function, movement, and quality of life for individuals of all ages and backgrounds.
Our team individualizes each patient's program to address your specific needs, whether it is from an injury, surgery, developmental issue, or other cause.
Sports Clinic
Our sports clinic is perfect for athletes who have sustained injuries or have prohibitive muscle/joint issues that limit them in practice, and playtime or prevent them from a total return to the sport.
Patients will be assessed by a physical therapist, who will develop a plan to address your problem and if recommended, provide access to our Walk-In Orthopedic Clinic options.
The sports clinic is free for up to three sessions.
Services
Balance Training
Dry Needling
Hand/Wrist Therapy
Isokinetic Testing
Manual Therapy
Neuro Rehabilitation
Occupational Therapy
Orthopedic/Musculoskeletal
Pediatrics
Pelvic Health
Post-Surgical Rehabilitation
Spine Injuries
Sports Injuries
Sprains/Strains
Strength Training
Total Joint Replacement
Vestibular Training
Work Injuries
How to Schedule
Most insurances require a physician referral for therapy services. Once a referral is received, patients are typically scheduled within 3 business days.
Patients wishing to private pay, do not need a referral for services.
For more information on Thomas Hospitals Physical Therapy Services or to schedule an appointment, you may call one of our office locations or email: PT@ThomasHealth.org.
Locations
Saint Francis Campus
333 Laidley Street | Charleston, WV 25322 | 304-347-6795
Hours of Operation: Monday – Thursday, 8 am – 4:30 pm | Friday, 8 am – Noon
WVU Medicine Thomas Hospitals
Physical Therapy and Rehabilitation
34 River Walk Mall | South Charleston, WV 25303 | 304-766-3589
Hours of Operation: Monday – Wednesday, 7 am – 4:30 pm | Tuesday – Thursday, 7 am – 6 pm | Friday, 7 am – 1 pm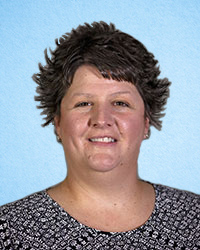 Jill Daniels, PT Director
Location: Thomas Memorial Campus and Saint Francis Campus
Jill Daniels is from Webster Springs WV and a graduate of Webster County High School. She continued her education and is a 2004 graduate of WVU PT school where she received her Master's Degree of Physical Therapy. After graduating and beginning to practice at a small outpatient clinic in Summersville WV, she continued with her education and received her Clinical Doctorate of Physical Therapy through WVU in 2007. She has been working for Thomas Hospitals for 16 years and assumed role of Director of Physical Therapy for Thomas Hospitals in May 2022. She continues to see patients and is interested in helping all patients of all ages achieve their goals and improve their mobility and function while ensuring all patients receive the highest level of care possible. She lives in Charleston with her husband, 2 children, and 2 dogs. During her free time, she enjoys watching her son play soccer and bowl and watching WVU sports.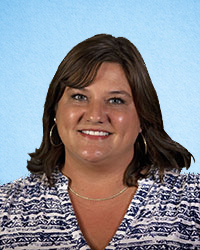 Jodi Chapman, OT
Location: Saint Francis Campus
Jodi Chapman is from South Charleston, WV. She is a graduate of George Washington High School. She continued her education at WVU where she received her Bachelor's Degree and her Master's Degree in Occupational Therapy in 2001. She returned to South Charleston after college and worked at Thomas Hospital before moving to Richmond, VA where she was employed by Sheltering Arms Rehabilitation. She returned to Charleston in 2011, and began working at our Saint Francis Campus.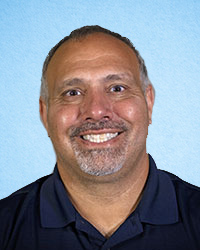 Luke Gregory, PT
Location: Saint Francis Campus
Luke Gregory is a Physical Therapist at our Saint Francis campus. He was born and raised here in West Virginia; however, his parents came to the US from the Island of Cyprus. He earned a Bachelor's degree from the University of Charleston in Sports Medicine/Athletic training in 1996 and worked a few years before attending Physical Therapy school at Wheeling Jesuit University. In 2003, Gregory graduated with a Masters in PT, then continued to achieve his Doctorate in Physical Therapy shortly after.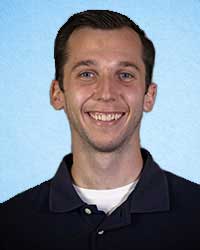 Daniel Hepner, PT
Location: Thomas Memorial Campus
Daniel Hepner is the newest Thomas Health Outpatient Physical Therapy team member. He is from Charles Town, WV and graduated from West Virginia University in 2017 with a Bachelor of Science in Athletic Training and 2021 with a Doctorate of Physical Therapy. He decided to pursue a career in physical therapy so he could help people improve their overall function, allowing them to participate better within their community.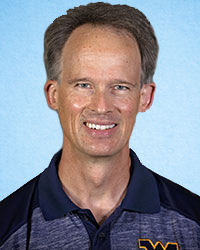 Robert Mears, PT
Location: Thomas Memorial Campus
A native of northeastern Ohio, Rob is a 1988 graduate of The Ohio State University College of Medicine School of Physical Therapy. In his 34 years of practice, he has developed a passion for helping patients achieve their physical therapy goals and improve their overall health by utilizing exercise and evidence-based practices. He treats multiple orthopedic conditions and specializes in treating neck and back pain.
Amber Rhodes, PT
Location: Thomas Memorial Campus
Amber Rhodes is a 33-year veteran physical therapist who graduated from the University of Oklahoma. She is a native Texan but has made West Virginia her home for the past 31 years. Her greatest accomplishment is having raised her children while successfully participating in full-time physical therapy. She has gained valuable experience treating patients across the lifespan in outpatient, home, and acute care settings. Over time, the culmination of her life and clinical experiences has yielded an open-eye approach to many conditions with knowledge of how to address each person from a physical therapy perspective. Most recently, she has expanded her professional growth by incorporating women's pelvic health to address this underserved population in Kanawha County. Her goal is to make a positive change on each attended physical therapy visit for the best possible outcome in the shortest time for every patient.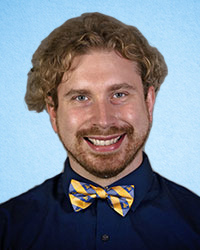 Dustin Ryan Starsick, DPT
Location: Thomas Memorial Campus
Dr. Starsick was born and raised in Fairmont WV just a few short miles south of my College Alma Matar. He spent 4 years of my Undergrad in Exercise Physiology with an Aquatic therapy emphasis. He then went to Physical Therapy school and received his doctorate at WVU. He enjoys working with people of all ages and sizes but his passion is working with pediatrics, vestibular, neurological disorders, and those with developmental delays/disabilities.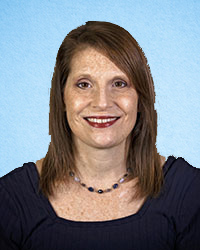 Lesleigh Barber-Thompson, PT
Location: Thomas Memorial Campus
Lesleigh Barber-Thompson is a native West Virginian, graduating from George Washington High School in Charleston. She graduated from Daemen College in Buffalo, NY, with a degree in Physical Therapy. She later received her Doctorate from Simmons University. She worked in South Carolina after graduation, then returned to WV, and has worked at Thomas Memorial Hospital since 2002. Her focus has always been on manual therapy and outpatient orthopedics, but she enjoys working with patients of all ages, including pediatrics. She recently became advanced certified in dry needling through Integrative Dry Needling seminars. This whole-body approach decreases inflammation and pain and can be used for various problems.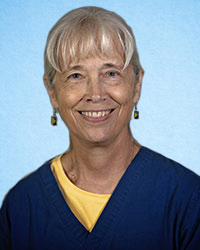 KC Tutalo, PT
Location: Saint Francis Campus
K.C. Tutalo is a 1975 graduate of the WVU Physical Therapy program. She has been employed at Saint Francis Hospital since 1982. K.C. presently works part-time, primarily treating vestibular disorders.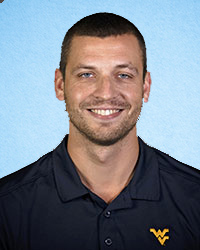 Cody Green, PTA
Location: Saint Francis Campus
Cody Green is a PT assistant in the outpatient department on the Saint Francis Campus but also covers the Thomas Campus, skilled nursing unit during the week, and acute on the weekends. He graduated with a B.S. in Exercise Physiology in 2016. After working for a few years, he enrolled at Mount West Community College and received his Associate's Degree as a PT assistant.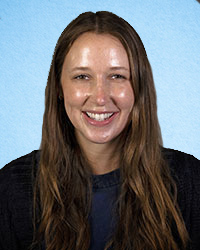 Emily Lewis, PT Technician
Location: Thomas Memorial Campus
Emily Lewis is our outpatient PT technician and provides a vital service in our department. She has been a Thomas Health employee since 2017. She attended Marshall University and lived in Huntington for 5 years prior to coming to work at Thomas. She loves greeting the patients as they arrive and helping the therapists with treatment sessions as needed.