Orthopedic Services
Making all the Right Moves – Without the Pain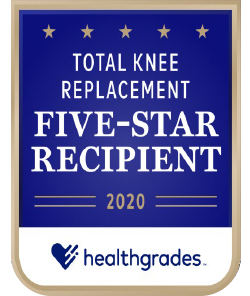 Thomas Memorial Hospital provides a unique concept in joint replacement surgery and therapy for patients suffering from pain and decreased mobility from an impaired knee or hip.
Because these patients are not sick, the Joint Connection Program works differently from other hospital units. Patients enjoy a sense of community with staff, family members and fellow patients supporting each other every step of the way. They are encouraged to be mobile; to add a few more feet to the walking chart, to grab a quick snack in the kitchenette or to visit with other patients on the unit.
What makes the program unique is its emphasis on recovery – patients are provided information about joint replacement, given very detailed explanations of what the surgery and recovery process will include, and are challenged to take the lead in their recovery. A family member is designated as the patient's "Coach", and participates in the patient's therapy and is taught how to assist him or her at home.
Patients are moving within hours of surgery and outpatient rehabilitation begins the day after discharge. Our orthopedic surgeons practice separately but have come together to create a valuable resource for patients who need joint replacement surgery. In fact, they have spent two years developing this program to ensure a high level of care, quality and superior outcomes for our patients. A dedicated hospitalist manages patients' medical needs for those whose physicians are not on staff at Thomas Memorial Hospital. A social service staff member is available to help patients and family members with any discharge needs or other issues.
Procedures and Services
• Achilles Tendon Repairs
• ACL Reconstruction and Meniscal Tears
• Ankle Fractures and Ligament Repairs
• Arthroscopic Surgery
• Carpal Tunnel and Trigger Finger
• Casting and Splinting
• Fracture Treatment and Repairs
• Joint Injections
• Knee and Ankle
• Non-Surgical Arthritis Treatment
• Rotator Cuff Surgery and Repair
• Shoulder, Elbow, and Wrist
• Shoulder /Elbow Instability and Repair
• Sports Medicine
• Total Hip and Knee Replacements
• Wrist/Hand Injuries and Fractures