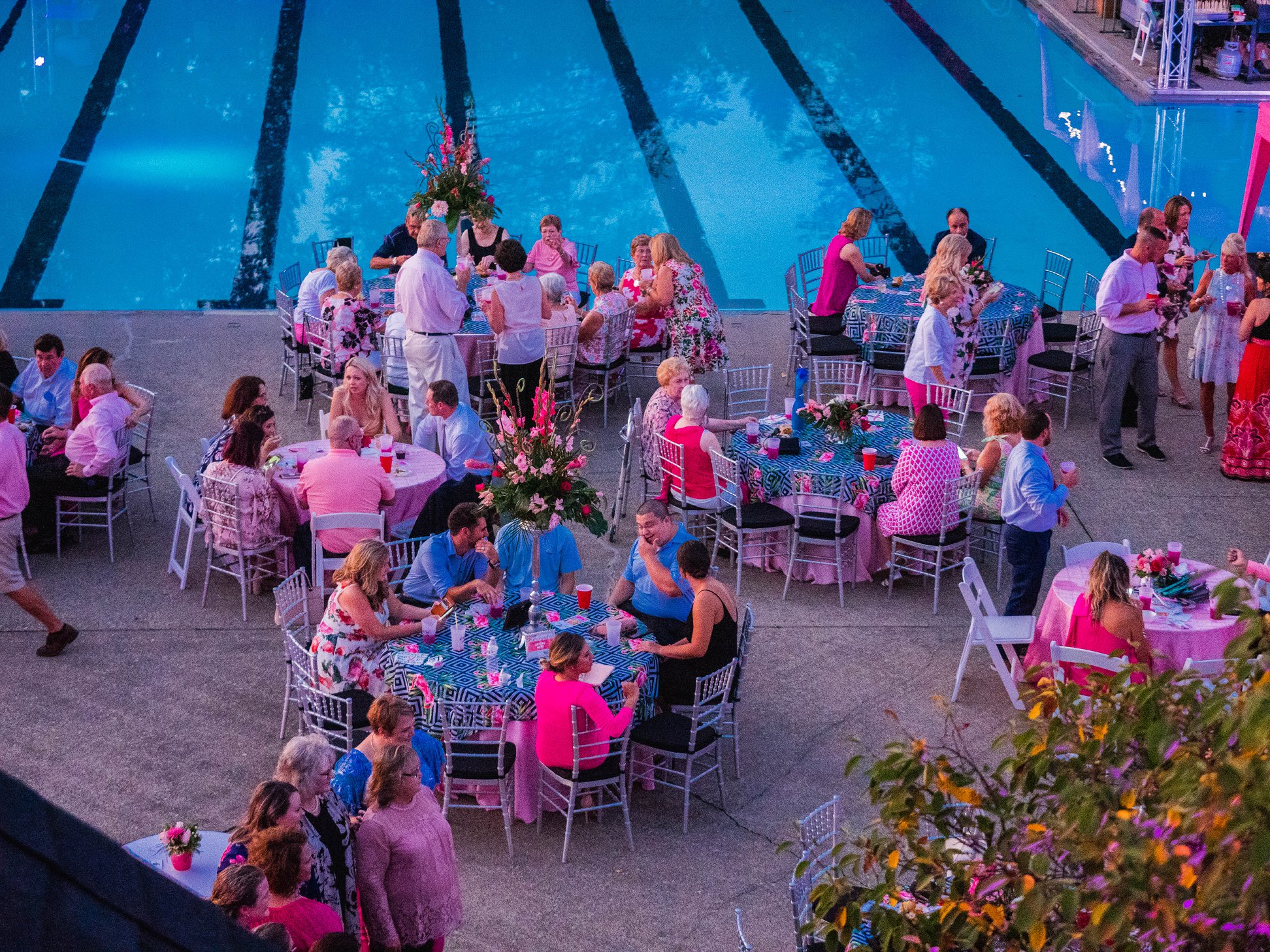 The Camden Clark Foundation has been the host of 8 Annual Pink by Poolside amazing events.  This exciting occasion takes place the 2nd Friday after Labor Day at the Parkersburg Country Club from 7:00 – 10:00 p.m.
100% of proceeds will go towards providing mammograms. In the past eight years since our first event, we have provided more than 1,800 procedures to underinsured and uninsured Mid-Ohio Valley residents.  We have expanded our assistance from screening mammograms and diagnostics to biopsies and genetic testing.
The 2022 event will feature "Club Pink" with a dance floor, reserved tables, and a "Wine Pull."  We are working with five Catering/Restaurants and each will provide hot and cold food items for the event.  Crown Event Rentals & Crown Florals will provide décor and fresh florals, and our "Club Pink" DJ will entertain and set a musical tone for the evening. 
We encourage everyone to wear something PINK to join in the fun and bring awareness to support our efforts in the progress we are making together to defeat breast cancer.
This is Pink BY Poolside and is not a swimming event.
Tickets are purchased online, by mail or call the Foundation at 304-424-2200.
 Please consider making a donation if you are unable to attend.
Your participation in this worthy fundraiser supports better breast cancer patient outcomes in our community!
For more information, call 304-424-2200.