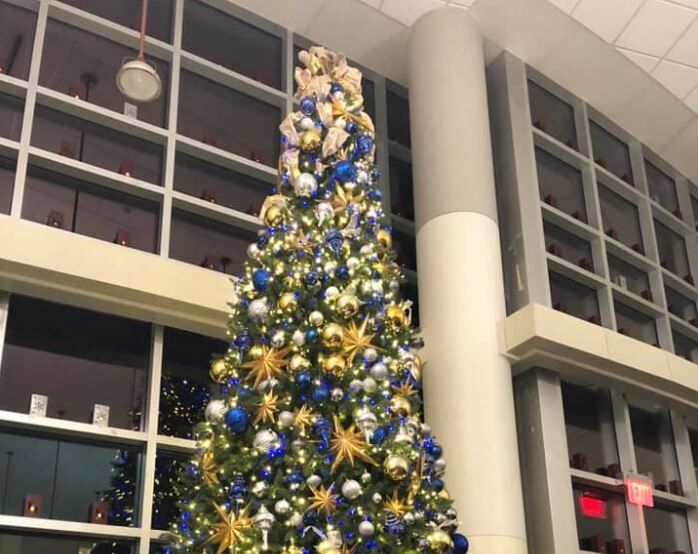 The Camden Clark Foundation will display a luminary in honor or memory of your loved one throughout December.
The Luminaries are lighted candles and placed in the windows of the South Tower until the New Year.  Each candle lights automatically nightly 6-12 hours and are purchased in memory or in honor of your loved one.
All proceeds are designated to the Transportation Fund and benefit our Oncology patients.
You can purchase a luminary by submitting $10 or more to PayPal, calling the Camden Clark Foundation 304-424-2200 or by mail: Camden Clark Foundation, PO Box 1834, Parkersburg, WV 26102
Holiday music selections begin the program on FACEBOOK with a welcome family, friends and staff by our Foundation Board and Administration.  Your loved one's name will be read and listed on the FACEBOOK screen for you to view following the ceremony until December 31.
Camden Clark Foundation honors and recognizes your loved ones through the tree lighting and luminary dedication ceremony.  Each of the beautiful candles we see in the windows have been sponsored in honor of or in memory of those chosen individually by many throughout the community.
The luminaries will glow throughout the Holiday season truly "Lighting the Way" into the coming year. 
Thank you for taking a pause during this busy holiday season to remember and honor those we love and miss.