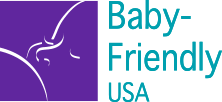 At Berkeley Medical Center, we know that nothing in life is more special than having a baby. Our experienced Birthing Center-Mother/Baby staff is dedicated to making every step of the birth process a memorable and positive one for you and your family.
The Birthing Center-Mother/Baby unit at Berkeley Medical Center offers family-centered obstetric services. The Birthing Center includes five home-like suites with private bathrooms where labor and delivery occur, and the Mother/Baby postpartum area includes 11 private rooms. Our highly skilled and caring physicians and nurses partner with you throughout your delivery.
Amenities include:
Whirlpool tub
Family-centered approach
Sophisticated infant security system
Lactation consultants
Prenatal classes
Level II Neonatal Intensive Care Unit (NICU)
The Birthing Center-Mother/Baby unit has earned Perinatal Care Certification from The Joint Commission, recognizing Berkeley Medical Center's commitment to healthy mothers and healthy babies. Berkeley Medical Center is also certified by Cribs for Kids as a National Safe Sleep Hospital, is one of 21 hospitals in West Virginia participating in YES to Safe Sleep for Babies, and has received the West Virginia Perinatal Partnership's First Baby Initiative with one of the lowest primary C-section rates in West Virginia.
Berkeley Medical Center upholds the World Health Organization/UNICEF Ten Steps to Successful Breastfeeding.
WVU Medicine Berkeley Medical Center has been awarded international recognition as a Designated Baby-Friendly birth facility by Baby-Friendly USA, Inc.
Baby-Friendly USA is the authority for the implementation of the Baby-Friendly Hospital Initiative (BFHI), a global program sponsored by the World Health Organization (WHO) and the United Nations Children's Fund (UNICEF).  The initiative encourages and recognizes hospitals and birthing centers that offer an optimal level of care for breastfeeding mothers and their babies. Click here for more information.
For more information or to schedule a tour, call 304-264-1270.