Potomac Valley Hospital Inc. officially became a part of the West Virginia University Health System on Saturday March 1, 2014. Potomac Valley Hospital Inc. is a not for profit critical access hospital.
Our Mission Statement
To provide high quality patient focused care to meet the needs of each individual in our community. The hospital work force will be educated, trained, organized, and responsible for providing these individuals and their communities with high quality, cost-effective, and compassionate services which improve health status and promote community wellness. While our major responsibility is the diagnosis, treatment and management of the acutely ill patient in a hospital environment: we also strive to improve the total health status of area residents and provide supportive care for the chronically and /or terminally ill patient at home. Potomac valley hospital recognizes health as a condition to which everyone has a just claim and will make a priority of meeting the changing needs of the community within the limits of available resources. Each member of our health care team shares the vision of providing quality and compassionate care for the individuals in our community.
We are currently conducting a new Community Health Needs Assessment! Click here to take the survey!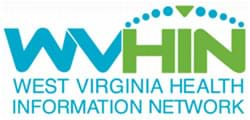 Click here for WVHIN Patient Notice