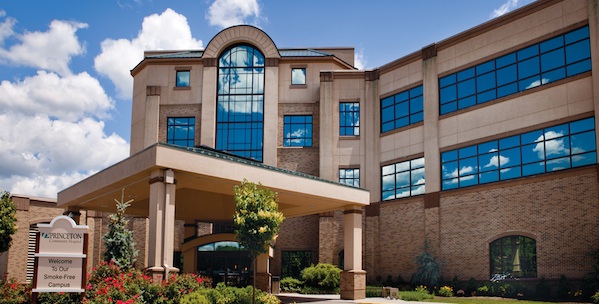 Providing high-quality, cost-effective health and wellness services to our community
In 1970, Princeton Community Hospital opened as a 156-bed acute care general hospital with 13 physicians and 125 employees. Since then, we've grown into a southern West Virginia leader in medical care, with 267 beds, 160 doctors, and 1,097 employees.
We recognize that as our community continues to grow, so does our responsibility to keep its citizens healthy. With that goal in mind, we've made continual advancements that benefit our patients every day.
We're a regional leader in joint replacement, for example, and have invested well over $1 million in minimally invasive surgery and joint replacement technology. We've tripled the capacity of our Day Surgery department. We've also added our Women's Center, which offers family-friendly birthing suites, secure nurseries, and a private setting for women's diagnostic services.
For those reasons and so many more, Princeton Community Hospital is the center of healthcare in our community – reliable, dependable, always accessible, and ready when you need us.
Our Commitment
Welcome to WVU Medicine Princeton Community Hospital, where we are committed to excellent experiences for our patients, our physicians, our employees, and our community. We strive for an organizational culture that is based on trust, integrity, and transparency. A culture where everyone is treated with dignity and respect. A culture rooted in compassion and high-quality patient care.
As a native of Wyoming County, ensuring that the people of southern West Virginia have access to the care they need holds a special place in my heart. I am thrilled to join WVU Medicine Princeton Community Hospital to do whatever we can to ensure that the people of this region can get high-quality healthcare right here at home.
In December 2020, Princeton Community Hospital celebrated its 50-year anniversary of service to Mercer County and southern West Virginia. In January 2023, we became a full member hospital of WVU Medicine, a world-class health system, which will enable service enhancement, growth, and a new vision for Princeton Community Hospital moving forward.
WVU Medicine Princeton Community Hospital, WVU Medicine Behavioral Health Pavilion of the Virginias, WVU Medicine PCH Bluefield Campus, and WVU Medicine Mercer Medical Group Clinics welcome you and thank you for the opportunity to provide outstanding healthcare in the area.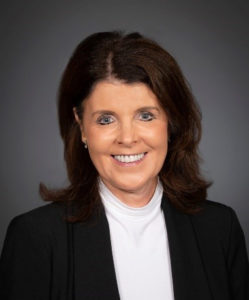 Karen Bowling
President and CEO
Princeton Community Hospital