Diabetes Education* Self – Management Program
The diagnosis of diabetes can be unsettling. Complications may be far-reaching and devastating.
What can you do? Learn Self-Management.
Ask your Doctor to refer you for Diabetes Education.
Your diabetes education experience will begin with a 2 to 3 hour appointment where your educator will get to know you and your individual needs. Followed by 2 or more shorter sessions after the initial one to fine-tune your self-management skills. You will learn about nutrition, monitoring, exercise, medication and other components of the self-management program.
Is your diabetes or diabetes related problems under control?
A1c Less Than 7.0%
Fasting Glucose Between 80-130mg/dl
2-Hours after meal less than 180mg/dl
Bedtime glucose 100-140mg/dl
Blood Pressure under 140/90mmHg
LDL Cholesterol under 100mg/dl
Triglycerides under 150mg/dl
Cholesterol under 200mg/dl
HDL greater than: 40mg/dl Men 50mg/dl Women
Microalbumin (urine albumin to creatinine Ratio less than 30mg/g)
If not, Diabetes Education can help you learn how to achieve control!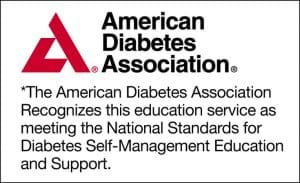 Medicare patients are eligible for 10 hours of Diabetes Self Management Training the first year and are eligible to receive 2 hours of follow up training each calendar year!
Keyser Diabetes Support Group Meeting
There will be a Free Diabetes Support Group Meeting held at the Potomac Heights Apartments (500 Carskadon Lane, Keyser) on the first Tuesday of every month at 6:00 p.m. The topics will be different every month.
Any questions, call: Brenna Earnest, 304-597-3774 Diabetes Education Office on weekdays.