PGY1 Hospital/Ambulatory Care Residency Program
PGY1 Program Purpose: PGY1 pharmacy residency programs build on Doctor of Pharmacy (Pharm.D.) education and outcomes to contribute to the development of clinical pharmacists responsible for medication-related care of patients with a wide range of conditions, eligible for board certification, and eligible for postgraduate year two (PGY2) pharmacy residency training.
This residency is designed to provide an intensive, focused and independent practice experience.  The residency is balanced between two practice sites: Jefferson Medical Center and Harpers Ferry Family Medicine.  The residency will start with three months of orientation and introductory rotations within each practice site.  After initial training, residents will assume patient care responsibilities at each site with preceptors to facilitate learning.
Program Goals
Train clinical pharmacists capable of independent practice in a hospital and ambulatory care clinic
Obtain administrative experiences in a critical access hospital
Teach pharmacy and medical students in the classroom and on rotations
Facilitate change within a small healthcare system
Graduates should be able to obtain employment as any of the following:

PGY-2 in internal medicine or am care
Clinical staff pharmacist in a community or rural hospital
Clinical coordinator in a community hospital
Ambulatory Care pharmacist
Clinical Track Assistant Professor
Accreditation
We are a ASHP Accredited program.
Residency Activities
Rounding with the medical team
Medication reconciliation
Antibiotic stewardship
Pharmacy-run continuity clinic with ambulatory patients in diabetes, anticoagulation, CHF
Family Medicine Resident clinic  outpatient rounding
Transitions of care
Staffing

Staffing Component: 30 hours per month

Longitudinal Patient Care – Opportunity in the second half of the year to provide inpatient and outpatient pharmacy services during the same day allowing for care coordination and an unique care and learning experience.
Research
Teaching
Administration
Electives Blocks are offered through JMC, HFFM and sister-facility at Berkely Medical Center
Current Offerings: Infectious Diseases, Critical Care, Emergency Medicine, Management Intensive, Psychiatry
Example Schedule
Week 1-6             Orientation
Week 7-12          Block 1 – JMC Inpatient
Week 13-18        Block 2 – HFFM Am Care
Week 18-22        Elective Block 1
Week 23-26        Elective Block 2
Week 24              ASHP Midyear Meeting
Week 27-52        Longitudinal Patient Care
Resident Benefits
A competitive salary and full-time benefits
Paid travel to ASHP Midyear Clinical Meeting, WVSHP Annual Meeting and Eastern States Residency Conference
Paid memberships for ASHP and WVSHP
Free meal program at JMC
Qualifications of Applicants
Graduation from an ACPE accredited School or College of pharmacy
Eligible for Licensing by the West Virginia Board of Pharmacy
Eligible for Employment at Jefferson Medical Center
Interest in acute care, ambulatory care, and pharmacy education
Desire for independent practice and self-directed learning
Interested applicants should apply by January 15th and provide:
Who We Are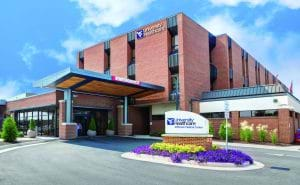 Jefferson Medical Center
Jefferson Medical Center is a 25 bed critical access hospital located in Ranson, WV and is a member of WVUMedicine.  As the only hospital in the county JMC provides a wide range of clinical services in an intimate Academic Medical Center environment.

Harpers Ferry Family Medicine
HFFM is the biggest primary care and multi-specialty clinic in Jefferson County providing services in over 30,000 patient visits every year. HFFM is home to a large medical residency program that offers many collaboration and teaching opportunities for pharmacy residents.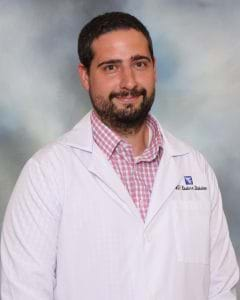 Residency Preceptor
Jonathan Kline is the Director of Pharmacy at Jefferson Medical Center in Ranson, WV where he also serves as the PGY-1 Residency Program Director.  He is a graduate of the Ohio Northern University College of Pharmacy and completed a PGY-1 at WVU Medicine Ruby Memorial Hospital.  Dr. Kline previously worked for the WVU Schools of Pharmacy and Medicine as a Clinical Associate Professor with a service in inpatient and ambulatory Family Medicine.  He maintains certifications as a Diabetes Educator, Anticoagulation Provider, and Pharmacotherapy Specialist.
Dr. Kline serves as the preceptor for the Orientation, Longitudinal Patient Care, Teaching, and Administration Learning Experiences
Preceptors
Seth Lilly
Olivia Mooney
Current Residents
MiKayla Matheny (Ohio State University College of Pharmacy Class of 2019) and Chad Smith (Shenandoah University School of Pharmacy Class of 2019)
Past Residents
Andrea Manteuffel (Bernard J. Dunn School of Pharmacy, Shenandoah University Class of 2016) and Seth Lilly (West Virginia University School of Pharmacy, Class of 2016).