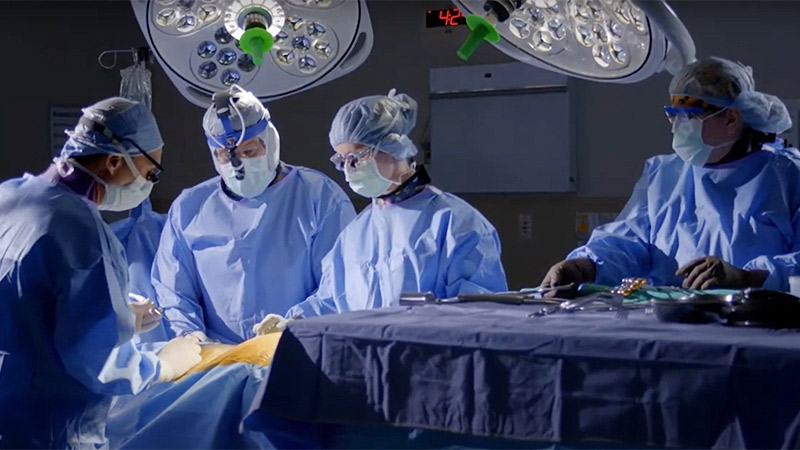 Our regional GPO (group purchasing organization) helps healthcare facilities make cost-effective purchasing decisions to achieve the best possible clinical outcome.
Allied Health Solutions Group Purchasing is a joint venture between WVU Medicine and western Pennsylvania's Heritage Valley Health System and Washington Health System. Our goal is to level the playing field for supply chain costs and to lower non-labor spending to ensure that healthcare facilities, regardless of size, can utilize cutting-edge technology and products at reasonable, fair market prices.
To make this happen, we aggregate spend across our regional member facilities and work closely with their clinicians and administrators to form a consensus on clinical standards and practices. Once armed with this consensus, Allied can collaborate with the vendor community to build partnerships that result in fair market pricing for our members while aligning with industry desires to introduce cutting-edge technology that advances healthcare. The ability to work collectively as a membership is critical to both small and medium-sized health systems and providers who could generally not contract on their own or receive aggressive, fair market pricing.
Excellent care in the most efficient and affordable way
Clinician involvement is paramount to our success. A panel of physician peers representing each member stakeholder makes collaborative decisions that represent the whole group and that advances care at their facilities. In turn, we can work with the vendor community to ensure that these partnerships allow for greater access to clinicians and the ability to introduce new technology in a fiscally responsible way. By working collaboratively as a membership, we can promote these standards of care to raise the level collectively in the region.
Because Allied Health Solutions is a clinician-led GPO, our physician review panel votes on and governs each contract. In addition to establishing fair market pricing with industry leaders, our members establish treatment protocols and standards of care, inspire innovation, and work closely with partners to improve technology for the advancement of medicine.
To learn more about our physician panel and how you can participate, please call 304-974-3130.
FDA-certified PPE provider during COVID-19 pandemic
At the beginning of the COVID-19 pandemic, Allied Health Solutions Group Purchasing recognized a need for hospitals and healthcare systems to secure PPE. Our team quickly obtained FDA approval to become a licensed PPE importer. We have established relationships ensuring a reliable supply of quality PPE products at better-than-market prices. We are proud that we have been able to be a resource for the region to get essential PPE to our front-line workers during these challenging times. We have recognized that there will most likely be a need for this service for the foreseeable future, and we are continually working to ensure the products offered by Allied meet the clinical needs of our customers and will be available at the lowest possible rate.
For more information on our product offering and how to order contact 304-974-3130.