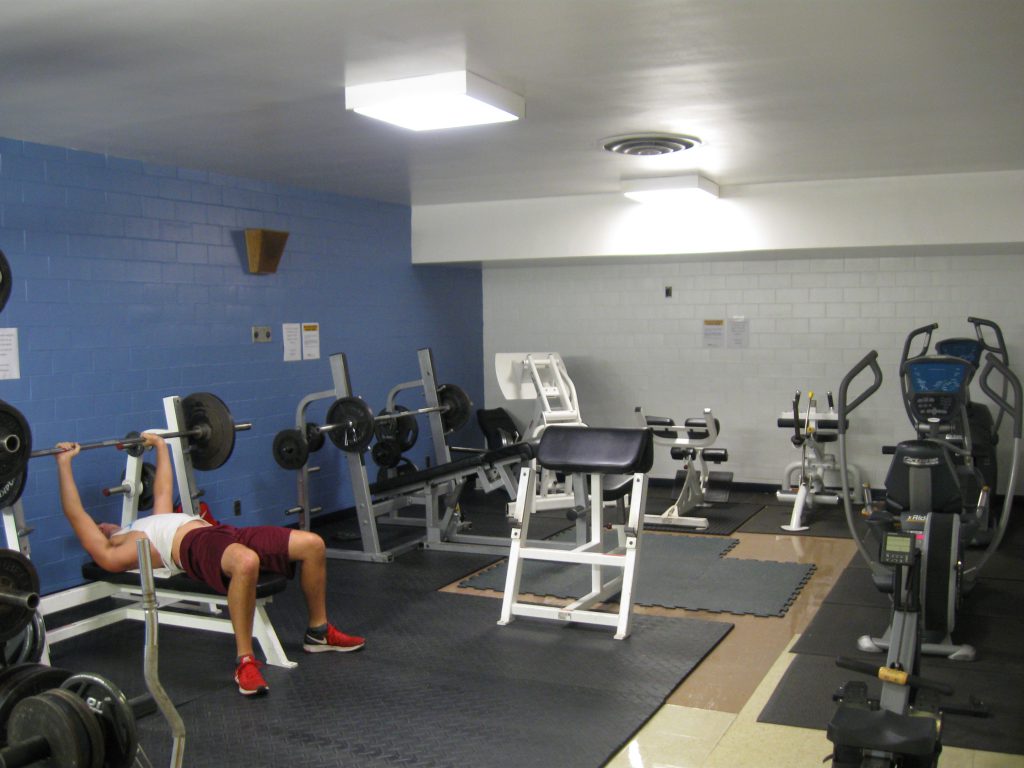 Due to the on-going developments related to COVID-19, the Wellness Center Weight Room is CLOSED until further notice.
The Wellness Center Weight Room is located in Room G-280B1 on the ground floor of Health Sciences Center South and  is available to all employees of WVU Medicine, University Health Associates, and the Health Sciences Center for general use. Spouses of employees and students located only on the WVU Health Sciences campus can also use the facility.
The Wellness Center Weight Room is open 24 hours a day, seven days a week and is FREE to use (no key card access is required). If you are NOT an existing member of the Wellness Center please stop by the Wellness Office (Room G-281A) to sign a waiver and medical history form.
Print your own workout log here: Workout Log (Cardio & Strength)
We now have added a complete rack of dumbbells!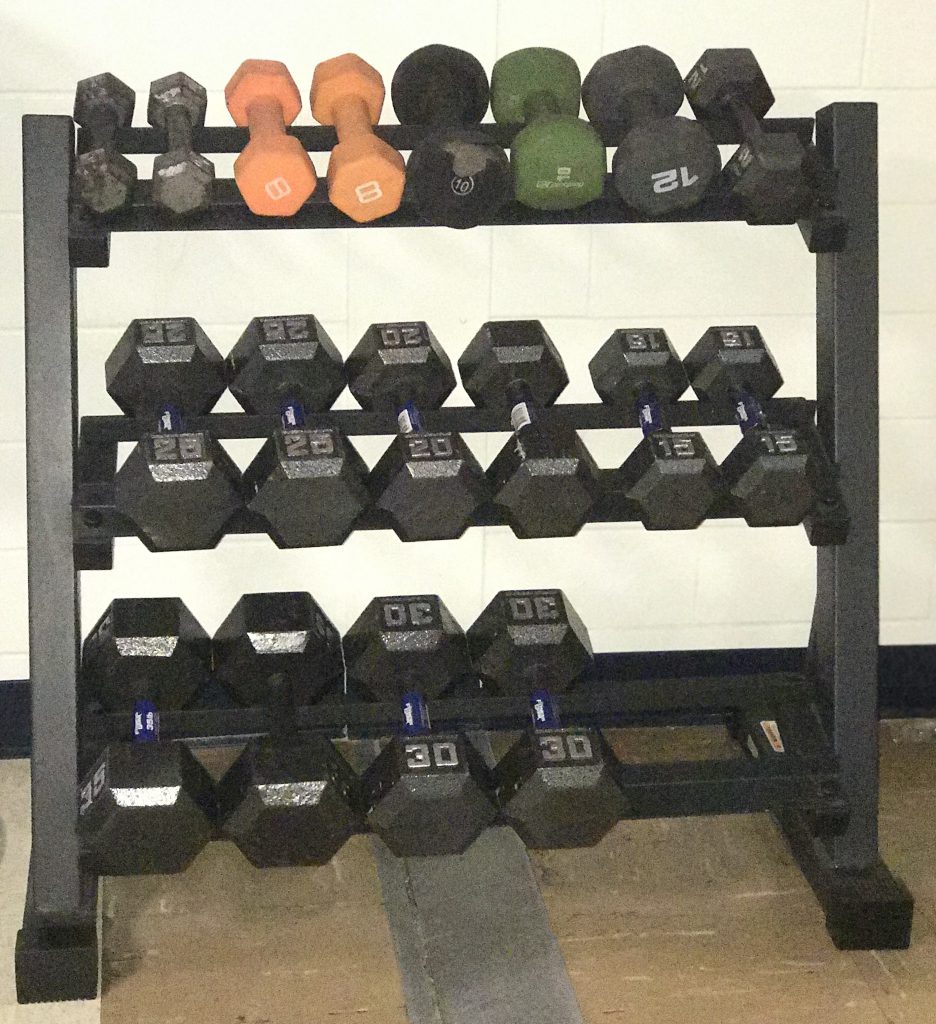 For more information please contact the Wellness Center at 304-293-2520 or wellnesscenter@hsc.wvu.edu.