The Family Medicine faculty and staff are a dedicated group of physicians and health professionals involved in the medical education, professional development and well-being of the residents and students on our campus. They are highly motivated and involved in all areas of residency training, the hospital and the community.
Eric J. Radcliffe, M.D.
Program Director
With more than 25 years Graduate Medical Education experience, Dr.  Radcliffe has been a Program Director for 20 years. He received his medical degree from West Virginia University School of Medicine and completed residency training in Family Medicine at Wheeling Hospital. He is ABFM board certified. Prior to UHC, his experience includes private practice in Buckhannon WV and serving as an Assistant Professor of Family Medicine at West Virginia School of Medicine.
As UHC Medical Director, Dr. Radcliffe is an active member of the UHC Medical Staff, serving on the Medical Executive Committee, Quality Improvement Committee and Chair of the Hospital Patient Safety Committee. Dr. Radcliffe is the primary preceptor for clinic procedure days. Other interests include hospital medicine, resident career development, and primary healthcare in West Virginia.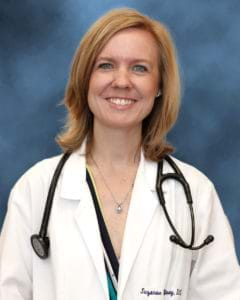 S. Whitney Courtney, D.O.
Osteopathic Program Director
Dr. Courtney is a graduate of the UHC Family Medicine Residency Program. Originally from Fayetteville, West Virginia, she holds a B.S. in Biology from Concord College and obtained her D.O degree from West Virginia School of Osteopathic Medicine. She is a member of the AAFP, AOA and ACOFP and is board certified by the American Board of Family Medicine and the American Osteopathic Board of Family Physicians.
As the Director of Osteopathic Education, Dr. Courtney participates in and oversees OPP/OMM training within the Osteopathic Track. She also works closely with Dr. Ashley Yelinek on the Sports Medicine Prep Track. Research, scholarly activity and faculty development are other areas of interest and responsibility within the residency program.  She also enjoys providing oversight and guidance to her resident advisees and all Osteopathic residents. Dr. Courtney participates with Healthy Harrison in Healthy Lifestyle choices education to students in Harrison County. In addition to being the Chairman of the hospital Ethics Committee, Dr. Courtney's professional interests include women's health, preventive medicine, and the care of children. She enjoys playing the piano and traveling with her family. She, her husband, and their three children, reside in the Bridgeport area.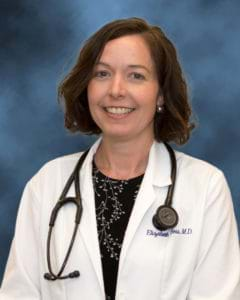 Elizabeth H. Hess, M.D.
Associate Program Director
Dr. Elizabeth Hess, a native of Grafton, WV, graduated from West Virginia University School of Medicine and completed her residency in Family Medicine at UHC, where she served as chief resident. She is ABFM board certified and a member of the AAFP and Alpha Omega Alpha medical honor society. She also served as an American Board of Family Medicine test reviewer. Dr. Hess is an active member of the hospital medical staff and serves as the Chairman of the Pharmacy and Therapeutics Committee.
Her love of physical fitness and healthy lifestyle promotion made Dr. Hess the natural leader of the Integrative Medicine track and Physician Wellness program. Establishing base-line milestones for few residents, development of the rotation block schedule and board preparation are among her areas of focus as a faculty member, as well as, mentoring her resident advisees. With more than 15 years of faculty experience, Dr. Hess leads resident evaluation and progression of the Family Medicine Milestones as the Chairman of the Clinical Competency Committee. Her professional interests include disease prevention through lifestyle choices, behavioral issues in pediatrics, child and adult learning theory, wilderness medicine and endocrinology. She is actively involved in community wellness efforts including promotion of clean indoor air and childhood obesity prevention, including participation with Health Harrison and the Harrison County Board of Education. She enjoys spending time with her family and her dogs, as well as exploring the outdoors of WV and running road races and marathons.
Fred Alcantara, M.D.
Clinical Director
Dr. Fred Alcantara is a recent addition to the Faculty of the UHC Family Medicine Residency Program, but is no stranger to it. After earning a BS in Biology at Cornell University, an MS in Human Nutrition at Columbia University, and an MD at St. George's University School of Medicine, he became part of the UHC family as a resident, graduating with the class of 2007.
Following residency, Dr. Alcantara sought to widen the breadth of his experiences as a Family Medicine physician.  He worked as an associate physician in a busy private practice in Uniontown, PA, where he balanced the management of nursing/personal care home patients with inpatient medicine and two outpatient clinics. He returned to West Virginia to practice independently at a clinic in Pleasant Valley before transitioning to academic medicine as a faculty member and Interim Program Director at the WVU Medicine Department of Family Medicine in Morgantown. Most recently he practiced concierge medicine as part of the WVU Medicine Executive Health Program before making his return "home" to UHC Family Medicine.
Dr. Alcantara is passionate about sharing with the residents the extensive experience he has gained in both inpatient and outpatient medicine in various practice settings. His specific interests include diabetes management and career guidance/development. Together with the other faculty, Dr. Alcantera precepts in the outpatient and inpatient settings and is a member of the Clinical Competency Committee and Program Evaluation Committee.
Mirroring his professional interests, Dr. Alcantara spends his personal time enjoying a variety of activities, including spending time with family, traveling, drawing, photography, cooking, playing guitar, and assisting his wife in curating Disney memorabilia.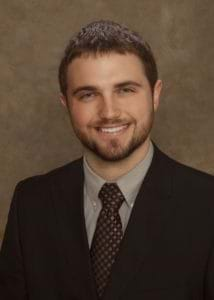 Justin A. Teubert, D.O.
Faculty
Joining the faculty team in 2018, Dr. Teubert is an alumnus of Fairmont State University, the WV School of Osteopathic Medicine and was Chief Resident at UHC Family Medicine. He is ABFM and ACOFP board certified and a member of the AAFP and AOA. As do all Family Medicine faculty, Dr. Teubert supervises residents in the hospital and clinic and mentors a panel of resident advisees. Dr. Teubert developed and oversees the Inpatient teaching curriculum and also develops monthly schedules for residents on various rotations like MDS, Emergency Medicine and Inpatient Peds. Other areas of focus include OPP/OMM, evaluation of resident performance, rotation curriculum design and recording of resident experience. Medical interests include antibiotic stewardship and inpatient medicine.
Outside of work, Dr. Teubert enjoys spending time with his family, fishing and golf.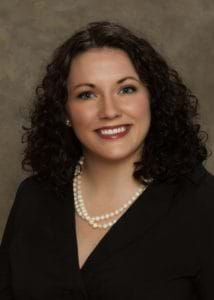 Brittanie N. West, D.O.
Faculty
A graduate of West Virginia University and the WV School of Osteopathic Medicine, Dr. West is a recent graduate of the UHC Family Medicine Residency. She is board certified by the American Board of Family Medicine and American Osteopathic Board of Family Physicians and a member of the AOA.
In addition to supervising the residents on the Inpatient team and in the clinic, Dr. West's primary interests within medicine are women's health, including OB, OPP/OMM, and reading Stress Tests. She manages an active OB and women's health practice within the Family Medicine Clinic, incorporating the residents into the care of these patients. Like all core faculty, she also guides a panel of resident advisees. Administratively, Dr. West develops the noon lecture series and the procedure, didactic and wellness block sessions and is involved with rotation goals and objectives and curriculum development.
When not at work Dr. West's interests include cooking, traveling, building furniture and spending time with her dog.