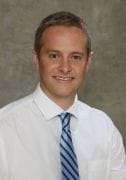 Thank-you for your interest in UHC Family Medicine! I hope you'll take the time to discover all the wonderful aspects of our program I have grown to love during my three years here.
UHC offers a unique, unopposed, and very well-rounded family medicine experience in beautiful North Central West Virginia. Because ours is the only residency program based at our recently built hospital, we are able to rotate with any of the diverse group of attending physicians located on site. This allows each resident to craft his or her residency experience and prepare for any career choice.
Recent graduates have gone into hospitalist medicine, emergency medicine, sports medicine, outpatient clinic, and various fellowships. Personally, I will be doing a bit of everything, working as a traditional family medicine physician at a nearby critical access hospital. Our program has given me the well-rounded experience I need to feel prepared for the next step in my career. The best part is, we do it all while maintaining a great balance of work and home life.
I loved my experience so much that I have decided to stay and start my family here. I am originally from Connecticut but was drawn to here by the wonderful people and beautiful surroundings. Now my family and I are happy to call West Virginia home; maybe one day you will, too.
Andrew Berardinelli, MD