UHC Family Medicine Residency is where traditional family practice meets the patient centered medical home in a modern, state-of-the-art facility!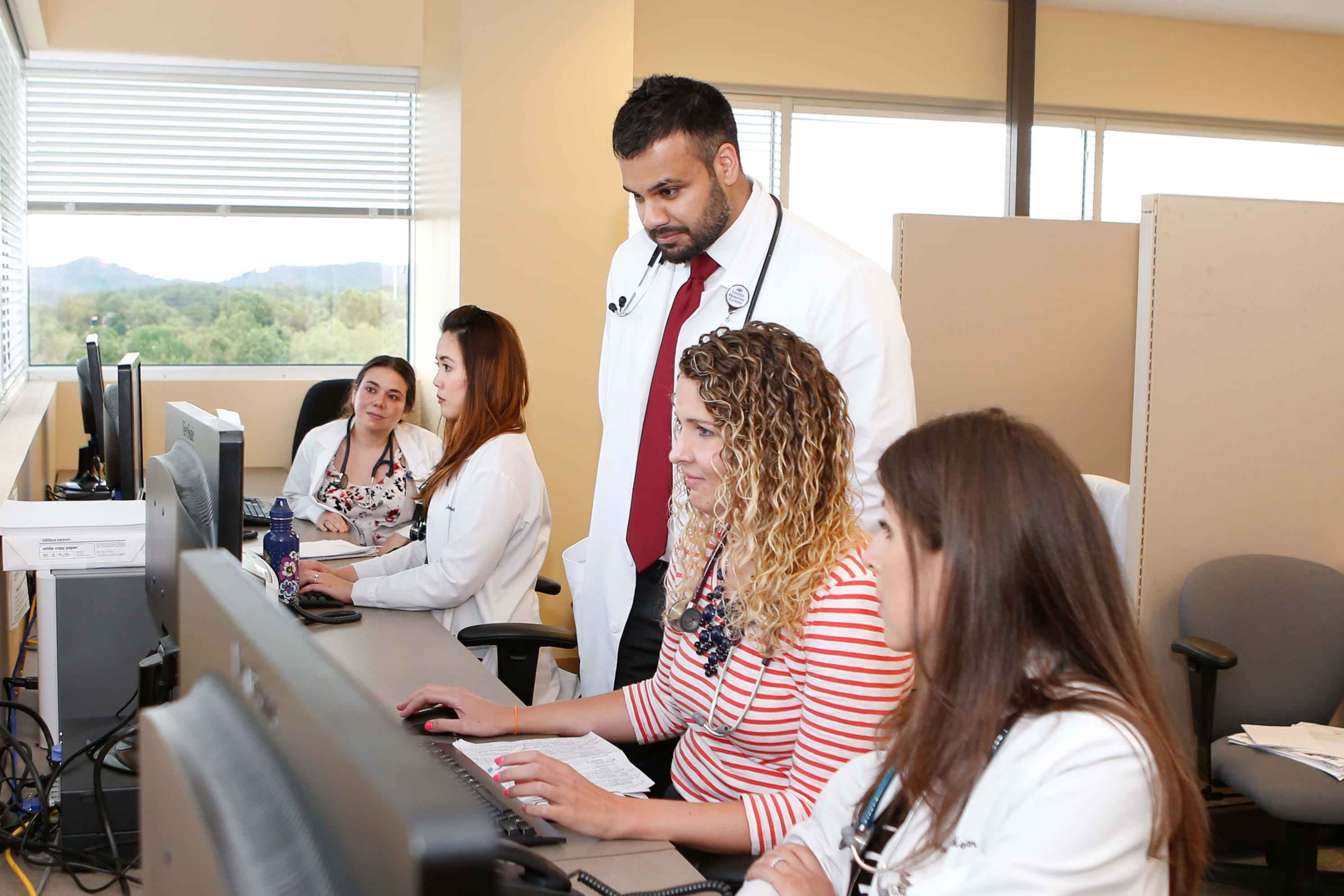 The United Hospital Family Medicine Residency Program consistently achieves full ACGME and AOA accreditation in allopathic and osteopathic medicine. The original Family Medicine Residency Program began teaching allopathic residents in 1975. In 1991, the program became dually accredited and began training osteopathic residents as well. Because of UHC's commitment to education, for over 40 years the UHC Family Medicine Residency program has produced quality medical care and excellent family medicine physicians. Many of our former residents now have successful practices in the area some are community preceptors, hospitalists and even program faculty. The UHC Family Medicine Residency is an excellent training program boasting ABFM Board Passing scores that exceed the national average, as well as consistently excellent ratings from patients, residents and faculty on various performance and satisfaction surveys and questionnaires.
The current Family Practice Clinic is a patient centered medical home environment where quality performance is measured in patient outcomes. The devotion our team of physician faculty, PharmDs, Clinical Psychologist and support staff provide an energetic educational experience that is structured to meet all requirements while meeting the goals of each individual resident physician.