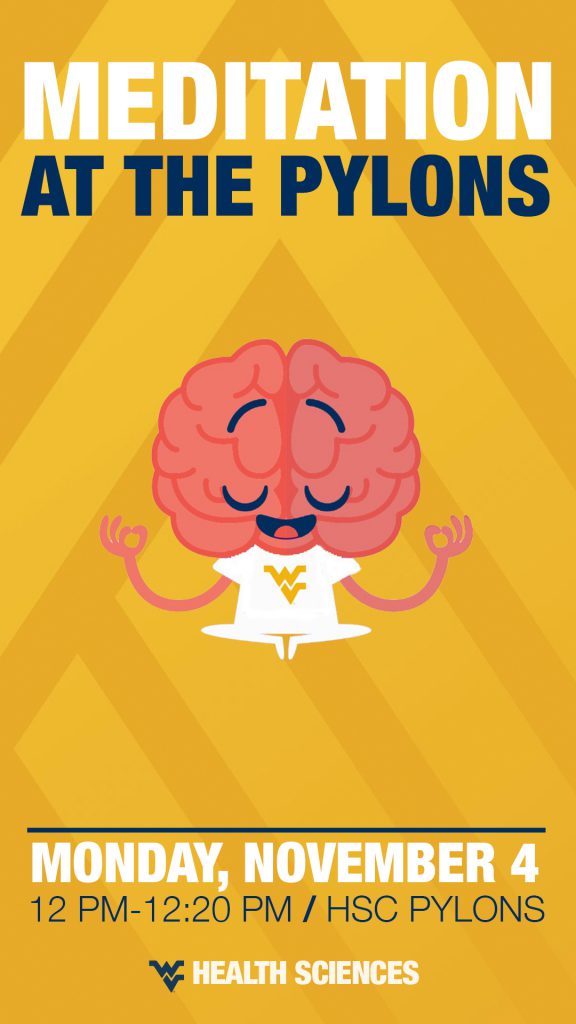 Students, faculty, and staff are invited to participate in a 20-minute group meditation session at the Health Sciences Center Pylons.
Wellness of WVU Medicine will host its fourth "Meditation at the Pylons" in demonstration and promotion of stillness, well-being and mindful stress management. No previous meditation experience is required. Mats, cushions, and chairs will be provided along with fundamental sitting instruction by a team of mindfulness instructors with decades of combined experience.
For more information regarding this event or other mindfulness activity contact public relations specialist Anthony Danko.