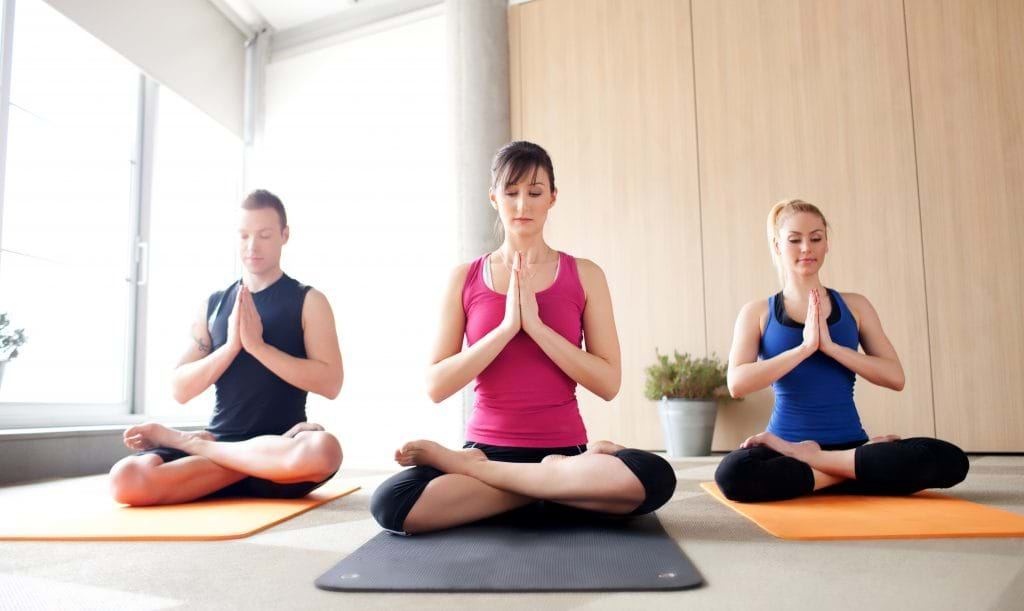 Instructor: Nicole Gauthier-Schatz
Time: 12:00 pm – 12:50 pm
When: Tuesdays, Wednesdays & Thursdays (through Webex video conferencing)
Click here to email wellnesscenter@hsc.wvu.edu to receive the meeting invitation for the class.
Yoga Class Descriptions:
Tuesdays – Mindful Flow Yoga
Mindfulness is an essential skill in learning to reside in present moment and tracking where we divert our attention and thoughts. That skill is invaluable right now as we experience a range of emotions that pulls our attention either back in the past or the future. In Mindful Flow, we seamlessly move from one movement to another, keeping our attention on the smooth transition between one pose and another. As we release physical & mental tension by being in our bodies in this moment, we can then experience more inner peace and equanimity.
Wednesdays – Restorative Yoga
Restorative Yoga practice will be useful for those still at work, or those who do not have Yoga equipment at home or have limitations. After the practice, we will be using one or two chairs as props.
Thursdays – Yoga for Inner Balance in Stressful Times
This gentle Hatha Yoga class will focus on practices to cultivate inner strength and resilience in the face of the current health crisis. We'll become aware of how we give in to being hijacked by strong emotions and to retrieve our attention in present moment finding Joy and peace within. Half of the class will be devoted to Relaxation (either chair or floor) and Meditation.
Fridays – Mindful Morning Yoga (starts May 15)
Time: 7:30 am – 8:15 am
When: Fridays (through Webex video conferencing)
Set the destination for your day to become more aware, awake, and mindful!
Transform your body into being more supple and strong, and your mind into being clear and attentive to the unfolding of your day!