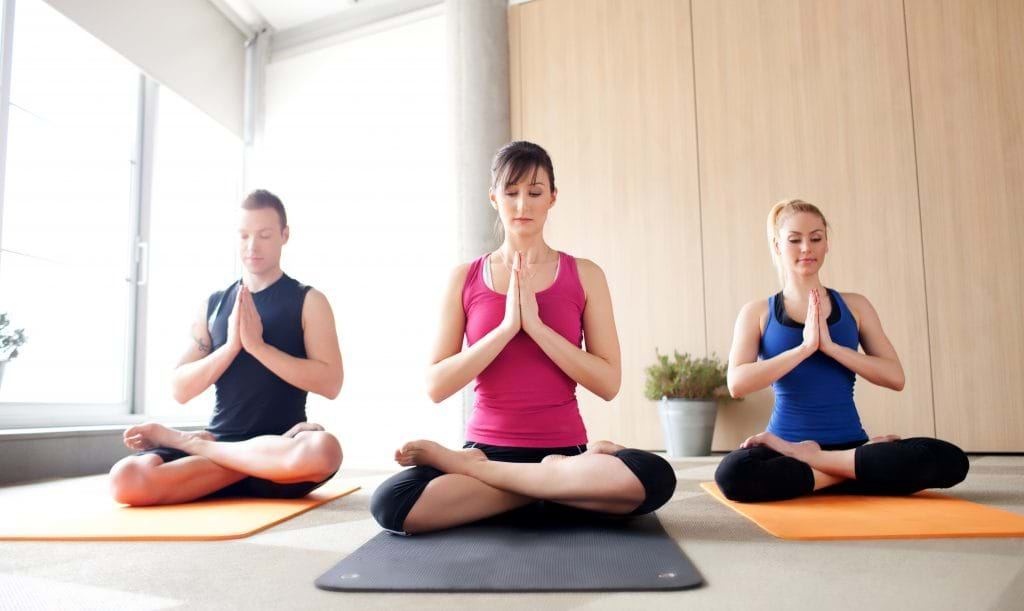 Instructor: Nicole Gauthier-Schatz
Dates: January 25 – May 19
Time: 12:00 pm – 12:50 pm
When: Tuesdays & Thursdays (through Microsoft Teams video conferencing)
Click here to email wellnesscenter@hsc.wvu.edu to receive the meeting invitation for the class.
Yoga Class Descriptions:
NEW

– Virtual Yoga Practice Sampler – May 10 & 12
Join us for a sampler of various Yoga practices. We will explore an array of Yoga poses, breathing techniques, a relaxation practice and mindfulness meditation. All levels are welcome! You will need a Yoga mat or a non slippery surface and wear loose comfortable attire.
Tuesdays – Mindful Flow Yoga
Mindfulness
is an essential skill in learning how to reside in the present moment and tracking where we divert our attention and thoughts. Presently, that skill is invaluable as we experience a broad range of emotions that pulls our attention either back in the past or to the future.  Mindful Flow is a more energizing practice as we seamlessly move from one pose to next, breath by breath while keeping our attention on the smooth transition between one pose to the other.  T
he practice is strengthening, grounding, and creates flexibility. Some experience is helpful.
Tuesdays – Yoga for Inner Balance in Stressful Times (alternating weekly with Mindful Flow Yoga)
This gentle Hatha Yoga class will focus on practices to cultivate inner strength and resilience in the face of the current health crisis. We'll become aware of how we give in to being hijacked by strong emotions and to retrieve our attention in the present moment finding our center and our silence from within. Part of the class will be devoted to Relaxation (either chair or floor) and Meditation. All levels of experience are welcome.
Thursdays – Restorative Yoga
The effects of stress, including exhaustion, have reached epidemic proportions in our lives especially with the continued looming threat of the virus. Restorative Yoga is an essential practice in reducing the effects of stress as we slow down and reconnect with our own internal rhythms. It allows us to receive the benefits of the Yoga postures without having to expend significant amounts of energy. The true essence of getting to know one's inner voice and being is through the experience of stillness. Restorative poses can play a role therapeutically, creating a sense of healing and deep relaxation as we reach the stillness within.  Restorative Yoga is useful when we are feeling emotionally and physically depleted as it renews our nervous system. All levels of experience are welcome.
Recorded class videos:
2.8.22

2.1.22

12.8.21

12.7.21

12.1.21

11.4.21

11.3.21

11.2.21

9.29.21

1.30.21