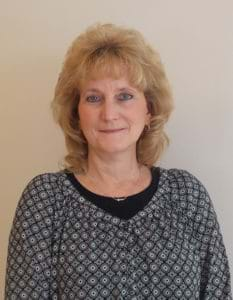 Patient navigation is another facet that keeps the "care" in cancer care at United Hospital Center. The addition of navigators ensures that all patients who receive cancer care at UHC will have a personal guide throughout the process of diagnosis, treatment, and survivorship. Patient navigation is a proactive approach that has been proven to eliminate barriers and to assure timely diagnosis and treatment, keeping patients from falling through the cracks. Oncology navigators are special individuals who assist cancer patients in finding their way through the diagnosis, treatments, side effects, and fear.
Peggy Johnson, RN, BSN, clinical navigator for breast health and gynecological health, has been a navigator at UHC since March 2012, as a result of a grant provided by the National Breast Cancer Foundation. In 2016, two additional professionals were added — Gretchen Hennigan, RN, and Amber Shearer, RN, OCN. Thanks to a major legacy gift from the Cecil B. Highland, Jr. and Barbara B. Highland estate, cancer patients and their families have access to new, expanded resources for information.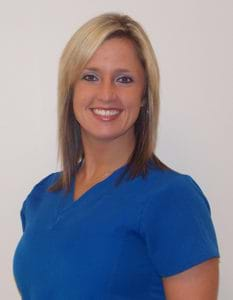 "The patient navigation program plays an essential role at UHC to help patients and families throughout their cancer care and survivorship," said Linda Carte, RN, MSN, AOCN, director of cancer services at UHC. "We are grateful to the Highland estate for their generosity and the fact that they see the tremendous value of the navigator program." This gift will provide UHC with the most navigators of any cancer center in North Central West Virginia.
Patients are partnered with a navigator after a suspicious finding and throughout their individual course of diagnosis and care.
Shearer is the newest member of the navigator team, who will be working with lung and colon cancer patients, and Hennigan will assist patients with urological and hematologic cancers, as well as brain cancer. Both navigators will also work with other cancer patients as assigned. Hennigan has begun a Head and Neck Cancer Support Group that meets at 5:30 pm on the last Thursday of the month. Shearer has begun a Lung Cancer Support Group that meets at 5:30 pm on the first Tuesday of the month.
Their role as navigators has helped them to see the need for support group services. "The cancer experience can weigh heavily on the emotions and psychology of patients and their families," said Hennigan.
Shearer added, "These support groups are for survivors, their families, and caregivers coping with cancer, from newly diagnosed to any stage of survivorship."
This face-to-face support group provides an opportunity to take a break from your responsibilities and nurture your emotional and physical health. The purpose is to provide a time and space for patients and family members to discuss feelings, concerns, and attitudes in a caring atmosphere. These support groups will be facilitated by Hennigan and Shearer, as well as other members of the UHC care team. For more information, call 681-342-1793 or 681-342-1796.
Johnson says that she often hears from patients how happy they are to have a navigator with them throughout their cancer care. Johnson likes to think that any navigator's role is to link patients and their families with the services and information they need, while providing the patient with care for individualized needs. Patient navigation assures the right care at the right time and by the right person, therefore increasing patient satisfaction.