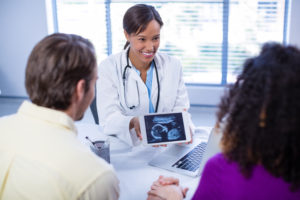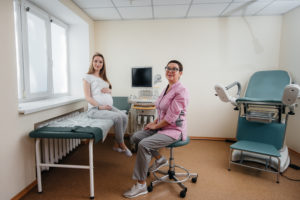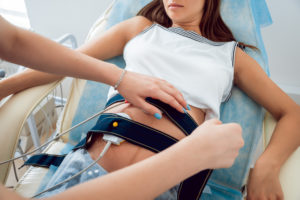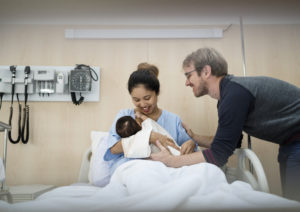 This year, St. Joseph's Foundation is kicking off the 2021 Women's Health Campaign. The  goal of the campaign is to support The Center for Women's Health and OB Department at St. Joseph's Hospital by raising $225,000 over the next year for various equipment:
1) Portable Ultrasound Unit for The Center for Women's Health: This equipment will enable physicians to immediately meet patients' needs while they are being seen in the clinic. It will be used for checks of fetal heart tones, biopsy assessments, and other monitoring, providing convenience for both the patient and the physicians.
2) Fetal Monitoring Systems for OB: Fetal monitoring is the process of checking an unborn baby's heart rate, which helps doctors determine if pregnancy and labor are progressing normally. Fetal monitoring during labor is especially helpful for high-risk pregnancies. It can help the physician decide if there is a treatable problem or if a C-section delivery is necessary for safety. Six new fetal monitoring systems are needed to replace the current ones, which are nearing end-of-life.
3) Room Upgrades for the St. Joseph's Hospital OB Department: St. Joseph's Hospital OB Department is upgrading their patient rooms to provide a more comfortable environment for moms, babies, and family members. Upgrades will include:
Four postpartum beds
Two couches that convert into beds
Six sleep chairs for family members
Eight cushioned gliding chairs
Two corner pull-up tables
Women's Health Campaign brochure
Yes, I want to help provide the best in Women's Health to patients in Central West Virginia
You can mail a check, payable to St. Joseph's Foundation, to:
St. Joseph's Foundation
1 Amalia Drive
Buckhannon, WV 26201
You can donate online through Paypal or a credit/debit card by clicking the "Donate" Button below:
Thank you for your support!