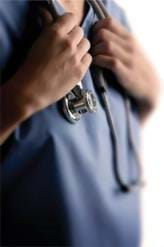 Our physicians state the #1 reason they chose St. Joseph's is Quality of Life! Enjoy living in a charming town that is safe, family-friendly, and free from urban hustle.  Our tree-line streets and beautiful flower gardens make Buckhannon  a picture- perfect town for the career minded physician who desires low stress of rural life yet demands  high quality care for his/her patients and community members.  St. Joseph's Hospital is ranked in the Top 20 Critical Access Hospitals for Best Practices in Quality in the Nation by the National Rural Health Association.
Enamored by our unique nature, outdoor enthusiasts find skiing, whitewater rafting, camping, spelunking, fishing, hiking, and water sports at our back door. Each autumn our wild and wonderful mountains explode with brilliant fall colors. Whether taking the train to the tops of the mountains, horseback riding the trails, or just taking a stroll on the many hiking paths, people feel truly refreshed by the clean air and slower pace of life. Buckhannon proudly offers a unique entertainment and arts venue. Whether it's a cooking class, live theatre, Festival Fridays, or enjoying a glass of wine at WV's only Micro-Theatre, there is something for everyone!
Be a part of the WVU Medicine St. Joseph's team!
Recruiter:   Angela Heavner, MSIR
Phone:        304-473-2112
Fax:             304-473-2163
Email:         angela.heavner@wvumedicine.org