WVU Medicine's J.W. Ruby Memorial Hospital is the only hospital in North Central West Virginia to offer advanced, minimally invasive treatment for:
Brain aneurysms
Strokes
Carotid artery disease
Head, neck and spine disorders
Using neuroimaging, our physicians create individualized treatment plans designed to help each patient have the best outcome possible. Our treatment protocols are based on the latest evidence, including research conducted at our own medical center. The neurointerventional team is available around the clock for emergency stroke and aneurysm care, striving to begin treatment as quickly as possible.
Our endovascular approach to care helps patients avoid major open surgery and recover faster than traditional neurosurgeries. Our patients often return home the day after their procedure and can return to their normal activities within just a few days.
Our Team
The expert neurointerventional radiologists at WVU Medicine have provided minimally invasive treatment for strokes and aneurysms for more than 15 years. They help shape the future of neurointerventional services through leadership roles in national physician societies, serving as editors for medical journals and by participating in the latest research and clinical trials.
Our skilled neurointerventional services team includes:
SoHyun Boo, MD, Associate Stroke Director for Endovascular Therapies
Jeffrey Carpenter, MD
Ansaar Rai, MD
Jennifer Domico, (Research Nurse)
Noelle Lucke-Wold (Nurse Practitioner)
Debbie Schatz (Nurse Scheduler)
For consultations or referrals, please call Debbie Schatz at 304-598-4051.
Mailing Address
J.W. Ruby Memorial Hospital
Attention: Neurointerventional Services
1 Medical Center Dr.
PO Box 8003
Morgantown, WV 26506
Phone: 304-598-4051
Fax: 304-598-4996
Research
At WVU Medicine, we participate in key national clinical trials to determine the effectiveness of endovascular procedures and devices as well as help develop new neurointerventional treatments. We have played a pivotal role in stroke intervention clinical trials, acting as one of the leading centers in international research.
We give patients access to the latest treatments that are not widely available. In 2016, WVU Medicine was one of only a handful of hospitals in the country to offer a novel device to treat brain aneurysms. Patients from across the country have come to our facility to participate in this clinical trial.
Currently the following clinical trials are active:
COMPASS
POSITIVE
FEAT
DELTA
WEB IT
SMART Penumbra
TARGET Nano
Dr. Rai on Clinical Research
Patient Resources
Patients and physicians can learn more about neurointerventional services by visiting the trusted resources below:
Society of Neurointerventional Surgery's BrainAneurysm.Com. This patient education website includes information on symptoms and treatment of brain aneurysms, as well as resources for patients.
Society of Neurointerventional Surgery Physicians should visit this site to find resources, the latest research publications and other healthcare provider education about stroke and brain aneurysms.
Brain Aneurysm Foundation. Explore the Brain Aneurysm Foundation website to learn more about brain aneurysms and find education and resources designed for patients.
---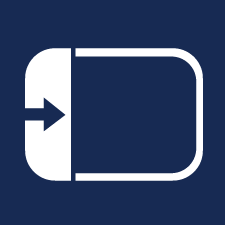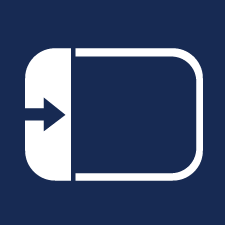 On the map, click on the icon to display all locations.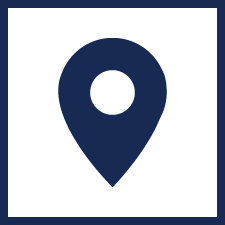 Click on a location for details.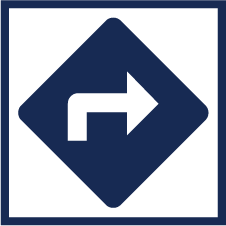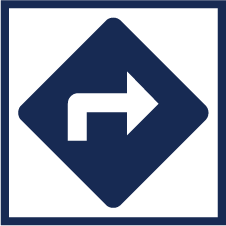 Once you select a location, click the directions icon. Google maps opens and allows you to enter your address for door-to-door directions.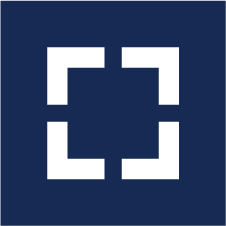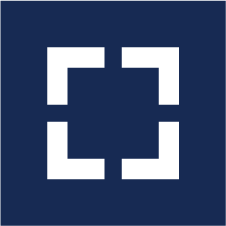 Click the view larger map icon to open directly to Google maps.
Neurointerventional stroke services at WVU Medicine's J.W. Ruby Memorial Hospital use the latest evidenced-based medicine to deliver lifesaving care. As the first hospital in West Virginia to use neurointerventional techniques to treat stroke patients, we developed protocols for efficient, effective care that are now used by hospitals across the country.
Our multidisciplinary stroke team, including diagnostic and neurointerventional radiologists, stroke neurologists, and emergency medicine physicians, collaborates to offer fast, individualized care. The team is available 24 hours a day, 7 days a week to care for stroke patients.
During an ischemic stroke, a blood clot prevents blocks blood from flowing into the brain. Without oxygen from blood, millions of brain cells die every second minute. At WVU Medicine, our team goes into action immediately upon receiving notice from emergency medical services that a stroke patient is on his or her way to the hospital.  The faster blood flow is restored to the brain, the greater chance for a good outcome.
Advanced Stroke Treatment Options
After arriving at the hospital, patients quickly undergo advanced neuroimaging, helping our expert physicians choose the treatment that is right for each individual. Imaging can reveal the size of the clot and its exact location in the brain.
Depending on the location size of the clot and how long ago the stroke began, patients may receive:
t-PA, a medicine that dissolves blood clots
Mechanical thrombectomy, a minimally invasive procedure to remove blood clots
Dr. Carpenter on Acute Ischemic Stroke
Mechanical Thrombectomy
During mechanical thrombectomy, the inteventional neuroradiologist punctures an artery in the patient's groin with a small needle. Using live, real-time X-rays as guidance, the physician threads a catheter through the artery in the groin and into the brain. The latest technology allows the interventional neuroradiologist to navigate tiny catheters and devices even in brain blood vessels that are only a few millimeters wide.
Once inside the brain, the physician uses a specialized device to remove the blood clot and restore blood flow to the brain.
Patients with blockages in large blood vessels (large vessel occlusions) often benefit the most from mechanical thrombectomy. Research also shows that patients with large-vessel blockages have better results and recoveries when they receive neurointerventional procedures immediately.
Mechanical thrombectomy can is also be used if patients cannot receive t-PA because their time of onset of symptoms began more than three hours before they arrived at the hospital or is unknown, for example if a patient wakes up with a stroke.
Brain aneurysms, or weakened areas of blood vessels that bulge out, are potentially life-threatening for patients. If these weakened blood vessels burst, blood flow to the brain is disrupted and blood pools into areas of the brain. In 40 percent of patients, a ruptured aneurysm leads to death.
At WVU Medicine, our neurointerventional radiologists provide preventive and emergency care for aneurysms. We use advanced neuroimaging and endovascular procedures to help hundreds of patients each year.
Our neurointeventional team is available at all times to assist patients who have experienced a ruptured aneurysm. We use evidence-based protocols to provide care as quickly as possible, improving patient outcomes.
Advanced Aneurysm Treatment
Our physicians have played a key role in national clinical trials and research, helping evaluate and develop more effective procedures and devices to treat aneurysms. Our neurointerventional services offer comprehensive minimally invasive treatment options that result in quick care and quick recoveries.
During neurointerventional procedures, our physicians use advanced high-definition, real-time X-rays to guide specialized tools through a small incision in the groin, through the arteries and blood vessels and into the brain. Our experienced neurointerventional radiologists use different techniques to block blood flow to the aneurysm in order to prevent an aneurysm rupture or stop bleeding in an emergency situation.
Endovascular coiling
Endovascular coiling uses microscopic platinum coils to create a blood clot in the aneurysm, cutting it off from other blood flow. This procedure can prevent an aneurysm from rupturing in the future or stop an aneurysm from bleeding after it has ruptured.
After an elective, non-emergent procedure, patients can go home the next day and quickly return to their daily activities. In emergency situations, the patient may remain at the hospital longer depending on the extent of their recovery. In either situation, clinical trials have shown that endovascular coiling leads to better patient outcomes than traditional open brain surgery to clip aneurysms.
Intracranial ballooning and stenting
In some cases, physicians also use balloons and stents when placing endovascular coils to treat aneurysms. Stents, which are implanted permanently, can help keep the coils in place, acting as flexible support systems. Balloons, which are temporarily inflated in the blood vessel, help remodel the shape of the blood vessel to better position the coils.
Flow diversion
Flow diversion is one of the newest treatments for aneurysms. WVU Medicine's J.W. Ruby Memorial Hospital is one of a small number of hospitals thatoffer this treatment. During this procedure, the physician inserts a special device, called a flow diverter, into the blood vessel that prevents blood from flowing to the aneurysm. The flow diverter is similar to a stent, but uses much finer, flexible mesh. The goal of these devices is to restore natural blood flow to the blood vessel and, over time, eliminate the aneurysm.
Dr. Boo on Aneurysm Treatment
At WVU Medicine, our expert physicians provide advanced, minimally invasive care for carotid artery disease.
The carotid artery is the main source of blood into the brain. If this blood flow is reduced because of plaque (fatty deposits) in the carotid artery, it can cause a stroke. Strokes can also be caused by blood clots that break off from the carotid artery wall and travel into the brain. To prevent these life-threatening strokes, our neurointerventional specialists offer leading edge carotid artery disease treatments.
These minimally invasive treatments help patients recover faster from procedures than traditional open vascular procedures. These procedures may also lower the risk for pain, bleeding, and infection compared to open procedures. At WVU Medicine, we strive to provide advanced care that helps each patient experience the best outcome possible.
Innovative Carotid Artery Disease Treatment Options
At WVU Medicine, we personalize treatment to each patient based on several factors, including:
Severity of condition
Overall health
Any previous strokes
We use the latest evidence-based techniques to deliver the care that is best for each individual patient.
Using advanced imaging techniques, our experienced physicians create a treatment plan to open the carotid artery and reduce the risk for strokes. Our neurointerventional radiologists work with neurosurgeons, vascular surgeons, cardiologists, and other specialists to help each patient achieve better health.
Carotid angioplasty and stenting
WVU Medicine neurointerventional radiologists perform carotid angioplasty and stenting to remove blockages and widen the carotid artery. During this procedure, the physician makes a small incision in the patient's groin. Using advanced X-ray guidance, the physician guides a catheter through the artery in the groin and up into the carotid artery.
Once in the carotid artery, the physician can place specialized tools through the catheter. The physician may inflate a small balloon to press plaque against the walls of the artery, widening the artery for better blood flow. The physician may also place a wire mesh tube called a stent into the artery to hold it open.
Patients with moderate to severe carotid artery disease can be helped with these procedures. These techniques are especially beneficial to patients facing other complex health conditions who cannot undergo major open surgeries.
<
Carotid endarterectomy
For more severe carotid artery disease, patients may require an open procedure called carotid endarterectomy. During this procedure, an expert vascular surgeon will open affected part of the carotid artery in the neck. The surgeon will place a catheter to allow blood to continue to flow around the carotid artery during the surgery.
The surgeon then removes all the plaque from the walls of the artery. Once the plaque is removed, the surgeon repairs the artery with stitches or by sewing on part of a blood vessel from a different part of the body.
This procedure has a longer recovery time than carotid angioplasty, but still provides safe and effective treatment for carotid artery disease. The patient's heart rate will be carefully monitored after surgery and until the artery is fully healed.
At WVU Medicine, our expert neurointerventional radiologists provide advanced care for both vascular and non-vascular conditions affecting the head, neck, and spine. J.W. Ruby Memorial is one of the only hospitals in the region to offer such comprehensive services, helping patients from multiple states receive innovative care.
Our expert neurointerventional teams work with physicians from many different specialties, such as vascular surgery, neurosurgery, oncology, otolaryngology (ear, nose and throat), and orthopaedics. We use the latest evidence-based care to treat a wide range of conditions from cancer to back pain.
Advanced Head and Neck Treatments
The head and neck are full of important, delicate structures. Surgeries in this area of the body must be precise to not damage the surrounding area. WVU Medicine neurointerventional radiologists use minimally invasive procedures to reduce the risks involved with head and neck surgeries.
Head and neck tumor embolization
Tumor embolization is an advanced procedure that can make benign and malignant head and neck tumors easier to remove – with less risk of bleeding and other complications. This innovative procedure has increased survival rates for head and neck cancers.
During a tumor embolization, neurointerventional radiologists inject dye into the blood vessels to see which vessels go to the tumor. The physician then makes a small incision in the artery in the groin. Using X-ray guidance, the physician guides a catheter from the groin up into the blood vessels that supply blood to the head or neck tumor. Through the catheter materials, such as microscopic coils or a strong glue are injected to block the blood vessels that supply blood to the tumor.
With blood supply reduced or cut off, the tumor is less likely to bleed when it is removed. It also may be easier to see the edges of the tumor, allowing surgeons to more fully remove the cancer.
Innovative Spine Care
WVU Medicine neurointerventional radiologists provide complete care for the spinal bones and nerves. Our experts use advanced imaging and the latest technology to treat conditions such as:
Spine pain
Spine tumors
Spine fractures and osteoporosis
Spinal arteriovenous malformations or fistulas
Spinal nerve blocks
Spinal nerve blocks temporarily relieve back pain by blocking nerve signals causing the pain.
For a minimally invasive nerve block procedure, a patient receives an injection with a small amount of contrast dye which shows up on X-ray images. Using these live images, our physician carefully guides a needle to the area of the spine causing the pain. The physician will inject an anesthetic drug as close as possible to the affected nerve to bring pain relief.
The procedure takes only a few minutes, and results are almost immediate. With our experienced neurointerventional radiologists, spinal nerve blocks are safe and effective. The procedure is repeated as necessary to provide pain relief.
Spinal angiography
Spinal angiography is a diagnostic imaging study used to examine blood vessels around the spine. During this procedure, our neurointerventional experts make a small incision in the groin and guide a catheter through the incision, into the arteries, and into the blood vessels that serve the spine. They then inject a small amount of dye through the catheter.
As the dye moves through the blood vessels, X-ray videos show how it moves up into the spine, revealing blood flow. Physicians can review this video to identify problems with blood flow or blood vessel malformations in the spine. These malformations can cause serious nerve damage in the spine by restricting blood flow to the nerves.
Spine vascular embolization
If spinal angiography reveals arteriovenous malformation in the spine, our physicians can help correct these issues with minimally invasive vascular embolization. The two procedures may be completed at the same time.
Like spinal angiography, spine vascular embolization uses X-ray guidance and minimally invasive catheterization procedures. After the catheter is placed into the malformed blood vessels, our physician inserts a specialized glue that blocks the blood vessel. By blocking the malformed blood vessels or fistulas, normal blood flow is restored to the spine and prevents nerve damage.
Not all spinal arteriovenous malformations can be treated using minimally invasive neurointerventional procedures. At WVU Medicine, a multidisciplinary team of neurosurgeons, spine surgeons, neurointerventional radiologists, and vascular surgeons work together to determine the best course of treatment for each patient.
Spine tumor biopsies
Our neurointerventional radiologists help diagnose spine tumors by performing advanced spine biopsies. Spine tumor biopsies require expert surgical care to avoid damaging any nerves within the spine.
For spine biopsies, WVU Medicine neurointerventional experts use X-ray imaging to guide a needle into the tumor. Using the needle, the physician removes a small part of the tumor so it can be studied under a microscope.
Spine tumor embolization
Benign and malignant tumors in the spine can cause serious nerve damage and pain. WVU Medicine physicians use spine tumor embolization before surgery to reduce risks of surgical removal of tumors. We may also use spine tumor embolization as the primary treatment for these tumors if surgery is not possible.
During spine tumor embolization, the physician makes a small incision in a patient's groin. The physician then guides a catheter through the groin and up into the blood vessels of the spine using X-ray guidance. Once in place, the physician injects dye through the catheter to see which blood vessels provide blood to the tumor.
The physician can then cut off blood flow to the tumor by injecting a special glue through the catheter and into the blood vessels. Without blood flow, the tumor may shrink in size, its borders may be easier to see, and it may be easier to remove the tumor during surgery.
Spine tumor ablation
WVU Medicine neurointerventional radiologists also treat painful spine tumors with the latest ablation techniques. For these image-guided procedures, our neurointerventional experts insert a special needle directly into the spine tumor. The needle is then heated up using radiofrequency energy.
The heat of the needle destroys the tumor cells without harming the healthy cells around the tumor. This minimally invasive procedure is used to treat metastatic tumors that have spread from other areas of the body. The procedure helps relieve spine pain while patients undergo cancer treatment, restoring their ability to move easily.
Percutaneous kyphoplasty
WVU Medicine neurointerventional radiologists can treat spine compression fractures caused by osteoporosis using a technique called percutaneous kyphoplasty. This minimally invasive treatment helps reduce spine pain and restore spine function.
During this procedure, the physician uses imaging guidance to place a small needle in the affected vertebra. A small balloon on the end of the needle is inflated to decompress the vertebra, restoring it to its previous height. The physician then inserts a specialized bone cement into the vertebra to stabilize it.
Assistant Professor, Section Chief, Neuroradiology and Interventional Neuroradiology, Associate Stroke Director for Endovascular Therapies
View Profile
1-855-WVU-CARE