Doctors with WVU's Department of Medicine provide consultations concerning infectious diseases for both inpatients and outpatients. Some of the work they do includes:
diagnosing and treating infectious diseases, including viruses, bacteria, protozoa, and fungus infections
diagnosing and treating HIV/AIDS
using their expertise for travel-related and tropical diseases
consulting on infection control policies and procedures
consulting on methods for dealing with epidemics
consulting on antimicrobial review programs
WVU Medicine Health Report: Measles
---
Appointments and Directions
855-WVU-CARE 855-988-2273
1 Medical Center Drive
Physician Office Center
Morgantown, WV 26506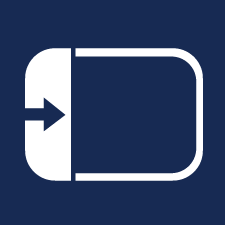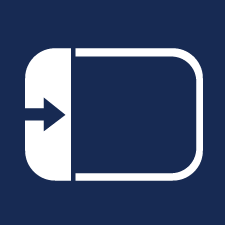 On the map, click on the icon to display all locations.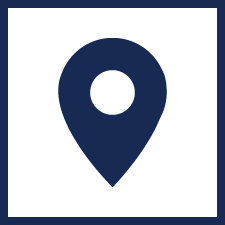 Click on a location for details.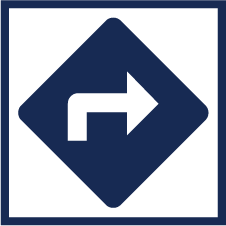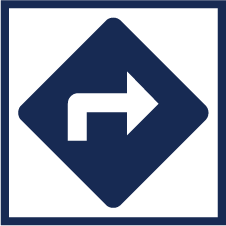 Once you select a location, click the directions icon. Google maps opens and allows you to enter your address for door-to-door directions.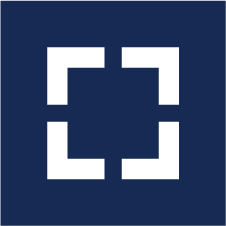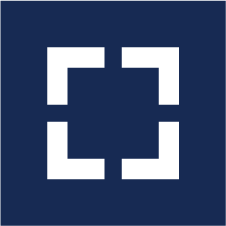 Click the view larger map icon to open directly to Google maps.
Positive Health Clinic Service
If you have been diagnosed with HIV/AIDS, we understand that the disease affects more than just the physical part of your life. The WVU Positive Health Clinic provides a comprehensive approach to treating HIV/AIDS in people who are 18 years of age or older. We work continuously to improve our services to meet your needs.
We offer:
rapid HIV testing
state of the art HIV treatment by infectious disease specialists
case management
counseling
oral healthcare
nutrition counseling
medication adherence counseling
outpatient mental health assistance
substance abuse services
appropriate referrals for additional care
WVU's Positive Health Clinic is one of 27 institutions nationwide awarded federal Ryan White Care Act funding in 2003. The clinic is staffed by professionals who are trained and dedicated to the care of HIV-positive patients.
In addition to the services offered at the Physician Office Center in Morgantown, the program includes a satellite clinic in Wheeling and supervises care provided to HIV patients at Shenandoah Valley Medical Systems in Martinsburg.
Our program collaborates with state and federal agencies along with the Charleston Area Medical Center's HIV/AIDS clinic and other clinics in the state.
Clinic Hours
9 am to noon Tuesday
8 am to 3 pm Wednesday
We accept:
Medicaid
Medicare
Most insurance plans
Assistance is available based on income
Physician inquiries are welcome.
PrEP Care
PrEP stands for Pre-Exposure Prophylaxis. PrEP is a way for people who don't have HIV but who are at very high risk of getting it to prevent HIV infection by taking a pill every day. The pill contains two medicines that are also used to treat HIV. If you take PrEP and are exposed to HIV through sex or injection drug use, these medicines can work to keep the virus from taking hold in your body. Source: aids.gov
To make an appointment for PrEP care, please call WVU Medicine Medical Specialties at 304-598-4855 and ask for an appointment with Infectious Diseases.
Click to learn more about PrEP on the Centers for Disease Control and Prevention Pre-Exposure Prophylaxis (PrEP) website.
What is Zika?
Zika is a virus carried by the Aedes mosquito. Symptoms typically last a week and include fever, joint pain, rash, conjunctivitis, headache, and muscle pain. Only one in five infected people will experience symptoms.
Treatment includes getting plenty of rest, staying hydrated, and taking acetaminophen to relieve acute pain and fever. The illness is usually mild; severe disease is uncommon, and deaths are rare.
Who is at risk?
Only people who have traveled to a Zika-affected area are at risk. The virus can be transmitted only by a mosquito bite from the Aedes mosquito, which lives in tropical and subtropical areas. This species of mosquito is not typically found as far north as West Virginia. Spread of the virus through blood transfusions and sexual contact has been confirmed, and according to the CDC, the Zika virus will continue to spread. However, it will be difficult to determine how and where it will spread over time.
Why should pregnant women avoid Zika?
A link has been found between women contracting the Zika virus while pregnant, with or without symptoms, and their children being born with microcephaly, a condition where the head and brain do not develop correctly, leading to a visibly small head and severe intellectual and physical handicaps. While this link is not fully understood, women who are pregnant or likely to become pregnant are discouraged from traveling to areas where the Zika virus is known to live.
Recommendations for pregnant women and or couples who may become pregnant include:
Avoid areas of outbreak, including southern Florida.
Use EPA-recommended insect repellents.
Wear long sleeves and pants.
Avoid standing water.
Use condoms and other barrier methods to protect against infection during sexual activity.
Abstain from sexual activity or use condoms for eight weeks after returning from travel to affected areas.
Men who experience Zika virus symptoms should practice abstinence or use condoms for at least six months after symptoms begin.
Women should practice abstinence or use condoms for at least eight weeks after symptoms begin.
Where is Zika found?
State health officials have confirmed several cases of Zika virus in West Virginia, though there are no reports of anyone becoming infected while in West Virginia. Locally transmitted cases have been reported in Florida. Imported cases, or cases in which a patient contracts the disease while traveling and is diagnosed when he or she returns, have been reported in 48 states.
The current outbreak of the Zika virus started in Brazil, and the virus is now active in Puerto Rico and 57 other countries or territories in the Americas, the Pacific Islands, Africa, and Asia.
When did it start?
The Zika virus was first discovered in the Zika forest in Uganda in 1947. For several decades the disease was seen only sporadically in Africa and Asia. In May 2015, the first cases transmitted in the Americas were reported in Brazil.
How do I avoid it?
Travelers intending to visit a tropical area should check the CDC website to see if their destination is affected by Zika and plan accordingly. Pregnant women are advised to not travel to Zika-affected areas at all. Other travelers should use bug spray, wear long sleeves and pants when possible, and sleep under a mosquito net if the sleeping area is not well enclosed. These suggestions are advisable to ward off not only Zika but also dengue fever and chikungunya, which are carried by the same mosquito.
Here in West Virginia, the risk of contracting the Zika virus is very low. The mosquitos here do not transmit Zika, but they do transmit other diseases such as West Nile and La Crosse encephalitis. Especially during mosquito season, from April until October, it's a good idea to dump out any standing water in a pot or old tire where mosquitoes might lay eggs.
For the latest information on the Zika virus, visit http://www.cdc.gov/zika/index.html.
Is it the flu, or something else?
Flu season in the United States traditionally runs from October through March.
According to the Centers for Disease Control and Prevention, the best way to prevent the flu is by getting a flu vaccine every year. The vaccine is available to anyone 6 months and older and is highly recommended for those over 65 or people who have a medical condition such as asthma, diabetes, or chronic lung disease.
People who live in close quarters with roommates, share bathrooms, and participate in social activities are more prone to catching the flu.
The more people who get a flu shot, the fewer the number of people who will get sick and pass the illness to their families and neighbors.
There are other ways to prevent the spread of germs:
Wash your hands often! This is one of the easiest ways to stop the spread of germs. Use soap and warm water and wash for at least 20 seconds.
Use a hand sanitizer if you can't wash with soap and water.
Stop the spread of germs produced by sneezing or coughing by using a tissue to cover your nose and mouth.
If you don't have a tissue, try to sneeze into your arm, not your hand.
Wipe down frequently touched surfaces with a disinfectant.
Stay home when you are sick.
How can I tell if I have a cold or the flu?
Click to read more about the flu on the CDC's Influenza-Related Questions & Answers by Topic page.
WVU Medicine follows the Centers for Disease Control and Prevention's national recommendations on the testing and management of emerging infectious diseases, including Ebola, Middle East Respiratory Syndrome (MERS), avian influenza, and multidrug resistant tuberculosis, among others.
We are prepared to provide appropriate isolation and treatment if necessary in the event of a potential emerging infectious disease outbreak in the community.
The physicians, nurses, and other health professionals at WVU Medicine are experienced and trained in emergency preparedness.
WVU Medicine's Emerging Infectious Diseases Task Force includes key people in:
Emergency medicine
Infectious diseases
Nursing
Other areas throughout the hospital
The team is prepared and continually educates our staff at all levels on the latest protocols.
The CDC has detailed information the signs and symptoms of a variety of emerging infectious diseases, including:
WVU Medicine Health Report: Flu, Enterovius D68 and Ebola
If you have been in contact with someone diagnosed with an emerging infectious disease, such as the ones listed above, and are experiencing symptoms of that disease, please report to the nearest emergency department.
Please call ahead to inform the facility of your estimated arrival. Tell the staff you need to be evaluated as soon as you enter the facility, the symptoms you are experiencing, and a list of all your recent travel activities. This information prepares healthcare workers to assess your needs and provide you with the appropriate care.
If you are coming to the Emergency Department at WVU Medicine's Ruby Memorial Hospital, call the WVU Healthline at: 800-982-8242
Related Information
The Centers for Disease Control and Prevention (CDC):
800-CDC-INFO
www.cdc.gov